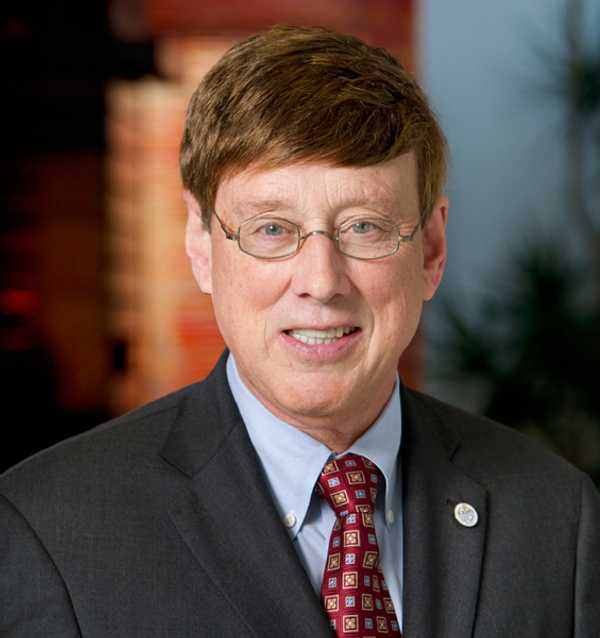 John J. Lormon
Partner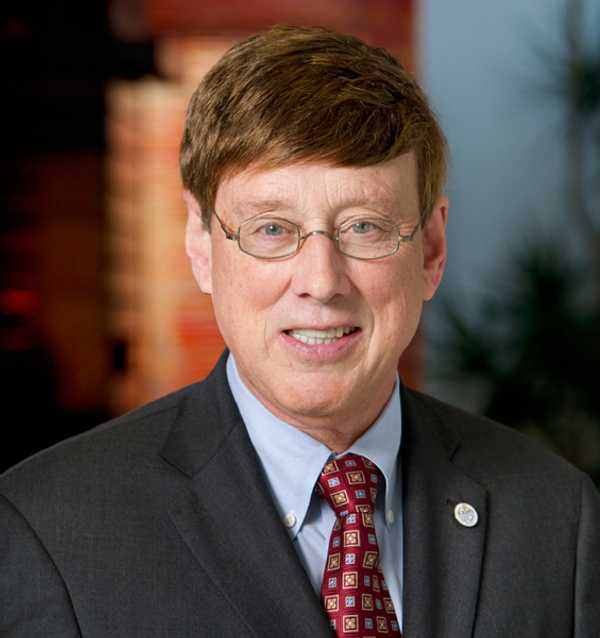 ---
Services & Specializations
---
Address
525 B Street, Suite 2200, San Diego, CA 92101
Overview
John provides counsel for projects requiring environmental permits to meet the Clean Water Act, California Water Code, endangered species, climate, and CEQA/NEPA obligations. He has been lead counsel for large-scale biofuels, food product and food processing facilities, desalination plants, waste water treatment plants, hotels, and a variety of other industrial, commercial, and residential developments. He also provides compliance counseling on hazardous and universal waste, Prop 65, asbestos abatement, and stormwater. In addition, John represents clients in defending against agency, citizen, local, state, and federal environmental enforcement claims. He has provided permitting, power purchase agreements, analysis and written submittals related to CPUC integrated resource and long term procurement plan proceedings; provided advice related to decarbonization of projects, as well as counsel to energy project entity formation and financing.
John was appointed by the Governor to two different State Boards; has served on the California EPA Blue Ribbon Commission and the Metropolitan Water District's Blue Ribbon Committee; and was appointed by the Mayor to the City of San Diego Solid Waste Hearing Panel. He leads Procopio's Energy and Environmental Law practice groups.
Environmental
Ahead of schedule, obtained Clean Water Act dredge and fill permits and state water quality certifications for several home development projects dealing with complex Waters of the U.S. and Waters of the State impact avoidance and mitigation issues.
Negotiated multi-million dollar reduction of penalties under Regional Water Quality Control Board's administrative enforcement action, related to an industrial operator's alleged release of chlorinated solvent that impacted a school site.
Successful defense of class action tort litigation filed by homeowners alleging harm from vapor intrusion, and diminution in property value.
Removed client from involvement in Clean Water Act citizen suit alleging exceedance of stormwater effluent and receiving water limitations by showing the client's business was not within one of the SIC Codes which subject businesses to the Industrial General Stormwater Permit obligations.
Resolved questions related to mitigation bank client's ledger tracking of mitigation credits so mitigation bank would be entitled to reopen and again sell credits with a favorable price-to-ratio of credits sold.
Negotiated compliance order which allowed the client to reopen a large downtown high rise office building that had been summarily shut down by the Air Pollution Control District due to alleged releases of asbestos containing material, and helped to establish that an "occurrence" existed that triggered coverage under a pollution legal liability policy.
Provided guidance in the development of universal and hazardous waste policies, training materials, and standard operating procedures for large telecommunication client; in that case saved millions of dollars in penalties and costs in negotiations of the Judgment on Consent with the California Attorney General and the District Attorneys.
Provided  analysis and advice on Proposition 65  issues  to sophisticated national clients by  working  to create a list of possible scenarios (and to answer  those hypothetical circumstances),with the goal to be out-in-front of these issues for the company; and  the issues that might arise with their contractors, suppliers, and customers.
Energy
Provided strategic legal advice to client developing biofuels research project, and helped them to obtain authorization to capture local algal DNA strains , with the goal of increasing the fuel value for a largescale production of carbon neutral biofuels.
Assisted client in arguing for inclusion of more geothermal power in the CPUC's Integrated Resource Plan – Long Term Procurement Proceeding to ensure that load serving entities (LSEs) meet targets that allow the electricity sector to contribute to California's economy-wide greenhouse gas emissions reductions goals.
Advised energy start-up on strategies to maximize return on investment while avoiding regulation as a utility under state law.
Drafted and negotiated power purchase agreements for solar and wind distributed and utility scale projects.
Lead counsel on sale of excess power generated at the Valdez Terminal for Alyeska Pipeline Services Company.
Martindale-Hubbell® AV Preeminent Rating
Top Lawyers, Energy Law, San Diego magazine, 2017-present
Super Lawyers®,  Environmental Law, 2007-2011
JD, Boston College Law School
BA, Boston College
Co-author. "New rules require careful approach for developers to manage contamination by 'forever chemicals'," San Diego Daily Transcript, March 6, 2023.
Presenter. "Emerging Contaminant Per-and poly-fluoroalkyl substances (PFAS)," webinar, June 29, 2022. Video recording and PowerPoint.
Co-Author. "California Businesses Face New Organic Waste Mandates in 2022," November 4, 2021.
Co-Author. "Understanding The Reach Of California's Cap-and-Trade Program," June 2, 2021.
Presenter. "How Will California's New Vapor Intrusion Guidance Affect Your Business?" May 28, 2020.
Co-author. "U.S. Supreme Court Leaves Door Open for Plaintiffs to Challenge EPA-Approved Cleanup Plans Via State Court Suits Seeking More Stringent Requirements and Related Costs," May 5, 2020.
Co-author. "Effective Date of New State Wetland Definition and Permitting Procedures," September 5, 2019.
Moderator. "Inland Surface Waters, Enclosed Bays and Estuaries (ISWEBE) Plan Update," Procopio Environmental Breakfast Club, San Diego, CA, May 2, 2019.
Co-author. "California Adopts Wetlands Definition and Expands Requirements for Dredge or Fill Applicants," April 4, 2019.
Co-author. "Proposed Regulatory Changes Would Impact Clean Water Act 401 Applicants in California," February 28, 2019.
Presenter. "Electric Transmission Update" Imperial Valley Economic Development Corporation's 11th Annual Renewable Energy Summit, March 22, 2018.
Presenter. "Future of Clean Energy"  Imperial Valley Economic Development Corporation's 10th Annual Renewable Energy Summit, March 16, 2017.
Moderator. "The Latest Greenhouse Gas Emissions Requirements: Impacts and Opportunities," Procopio Climate Club, San Diego, CA, September 21, 2016.
Presenter. "From Paris to San Diego: Bringing Global Climate Action Home," Cleantech San Diego and UC San Diego, April 22, 2016.
Presenter. "Greenhouse Gas and Renewable Energy Update: International, National and California (SB 350)," April 5, 2016.
Presenter and Panelist. "Implementation of SB 350," Imperial Valley Economic Development Corporation's 9th Annual Renewable Energy Summit, Holtville, CA, March 10, 2016.
Moderator. "Near Midnight in Paris – Time for Climate Decisions",Procopio Climate Club, San Diego, CA, December 9, 2015.
Moderator. "My Face to the Sun: NRG Energy Project Development," Procopio Climate Club, San Diego, CA, May 13, 2015.
Author. "Climate Change – Recent Climate Litigation," California Environmental Law & Land Use Practice, Chapter 85:04, Matthew Bender, LexisNexis, December 2008-2015.
Moderator. "Zero Parched Thirty – California H2O Mission," Procopio Climate Club featuring guest speaker, Felicia Marcus, Chair of State Water Resources Control Board, San Diego, CA, November 24, 2014.
Co-presenter. "Universal Waste Compliance: Are You Prepared?" Procopio Environmental Breakfast Club, San Diego, CA, October 28, 2014.
Panelist. "Conclusions on Energy Reform: Opportunities for U.S. Businesses," San Diego, CA, September 19, 2014.
Panelist. "Making Stormwater Alternative Compliance Programs Work: Opportunities in Development, Funding and Partnering," San Diego, CA, July 17, 2014.
Moderator. "Discussion on Environmental Risk and Liability for Real Estate Transactions," Procopio Environmental Breakfast Club, San Diego, CA, June 12, 2014.
Panelist. "2012 California Greenhouse Gas Emissions Cap-and-Trade Implementation," Procopio Environmental Breakfast Club, San Diego, CA, March 29, 2012.
Moderator. "Water & Energy Series – Part III: The Nexus Between Water and Energy," Procopio Climate Club, San Diego, CA, March 25, 2011.
Moderator. "Water & Energy Series – Part II: Pricing Water," Procopio Climate Club, San Diego, CA, January 28, 2011.
Moderator. "Water & Energy Series – Part I: The Opportunity in Shortage," Procopio Climate Club, San Diego, CA, November 19, 2010.
American Bar Association, Section on Environment, Energy and Resources, Climate Change, Sustainable Development and Ecosystems Committee Vice Chair
Chair of Procopio Climate Club and Environmental Breakfast Club
La Jolla Country Club, Legal Committee
Local Enforcement Agency Independent Hearing Panel, City of San Diego Former Member
San Diego Local Enforcement Agency, Board Member
San Diego Regional Chamber of Commerce, Member, Board of Directors and Energy and Water Committee
Scripps Institution of Oceanography, Directors Cabinet and Emeritus Member
Governor Appointments with California Senate Confirmation:

California Regional Water Quality Control Board, San Diego Region, Former Board Member
California Coastal Conservancy, Former Board Member
Send a message to John J. Lormon