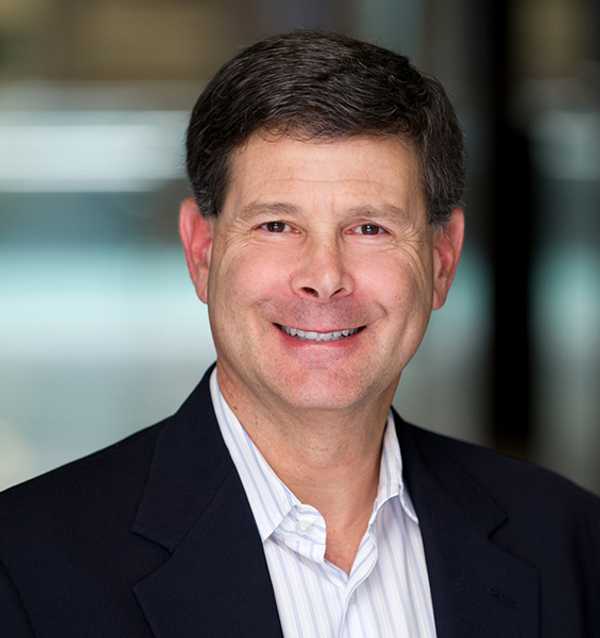 William W. Eigner
Partner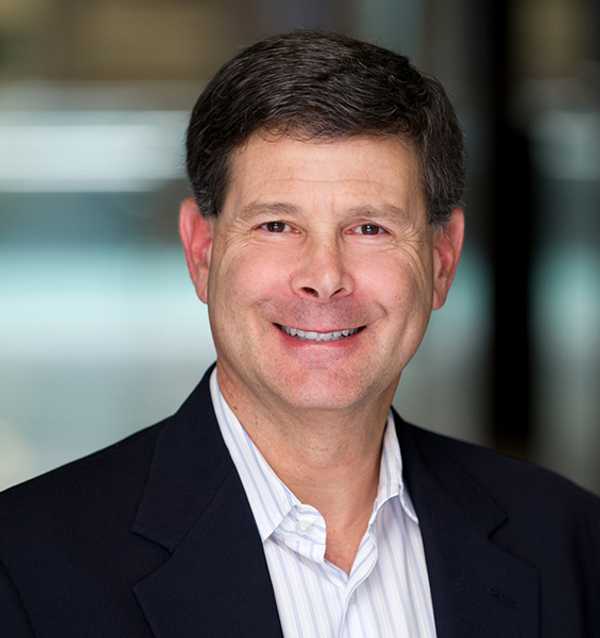 ---
---
Address
525 B Street, Suite 2200, San Diego, CA 92101
Overview
Bill counsels clients in the areas of venture capital, angel financing, seed capital and financing, governing, operating, buying, selling and merging (M&A) of growing technology and other businesses. His practice focuses on corporate and business transactions, including matters relating to software, telecommunications, e-commerce, cybersecurity, energy, clean technology, life sciences, corporate governance, franchising, employment and independent contractor issues. Bill also has extensive experience in intellectual property protection, competitive business practices, securities and business structuring and financing, as well as mergers and acquisitions, contractual and political issues involving telecommunications and independent power producers.
Venture Capital, Angel Capital & Securities
Represented a venture capital fund in funding a telecommunications company.
Represented the founders of a telecom company in a private sale of stock to venture funds.
Represented a wireless health company in raising convertible debt from angel investors.
Assisted a venture capital fund in cashing out its investments in several biotech companies.
Drafted/reviewed stock purchase agreements, restated certificates of incorporation, registration rights agreements, co-sale agreements and other venture capital documents for numerous venture capital financings for biotech, adtech, telecom and other companies.
Represented a venture capital company investing in an emerging telecom company.
Represented the lender in a convertible debt and warrants transaction with a diagnostics company.
Represented a wireless Internet service company in raising angel and venture capital.
Assisted a working group conducting an IPO for a telecom services company.
Represented two Series B venture capital investors during the Series C round of financing for a fabless semiconductor company focused on the imaging market for mobile communications devices.
Represented a medical software company in raising venture capital.
Represented a cosmeceutical company in raising seed capital and embarking on its Series A round.
Mergers & Acquisitions
Represented a high technology company in its sale to a well-known Silicon Valley company.
Represented an Internet retailing company in an electronic commerce joint venture.
Represented the buyer in the merger/acquisition of a wireless engineering company.
Represented the seller in the sale of a metallurgical services company to a subsidiary of a large British corporation.
Represented the seller in the sale of an electrical contracting company.
Represented the seller in the sale of an engineering company.
Represented the seller in the sale of a regulatory compliance company to a NYSE-traded public company.
Corporate Governance
Structured the formation of an energy services company.
Drafted a buy-sell agreement for an electrical contractor.
Represented the majority shareholders of a retailer in forcing the buy-out of a minority shareholder.
Counseled a corporate general partner regarding the corporate opportunity doctrine and its duties to limited partners.
Counseled a corporation regarding director conflict-of-interest issues.
Advised a venture capitalist regarding potential liabilities as a director and advisor.
Assisted a telecom company in recruiting a Board of Advisors.
Advised a limited partnership and its corporate general partner how to address allegations of a director's conflict of interest.
Assisted a medical software company in negotiating the departure of disgruntled founder and ex-officers.
Contract Negotiations
Represented an independent power producer in negotiating various contracts.
Represented a telecommunications services company in negotiating Master Service Agreements involving site acquisition, engineering, and other services.
Represented an integrated circuit design company in drafting its Master Services Agreement.
Represented a Japanese-owned maquiladora in a contract dispute with a Mexican independent contractor.
Advised a franchisor in negotiations with disgruntled franchisees.
Assisted a franchisee in rescinding a franchise agreement.
Advised a number of ex-CEOs of life sciences and telecom companies in negotiating severance packages.
Structured agreements for a broadband fixed wireless carrier.
Intellectual Property & Competitive Business Practices
Advised a biotech company regarding its NDA.
Advised a consumer product company on what it it could safely say on its website about its competitors.
Advised a software company concerning protection of its intellectual property upon the departure of a key employee.
Advised a departing CEO on how to compete properly with his former company.
Advised distributors in a dispute with their supplier.
Advised a venture capital company regarding trademark issues.
Assisted a catering company in a brand licensing transaction and joint venture.
Counseled a company whose newly hired VP-sales had expropriated his previous employer's client list.
Government Relations
Represented an independent power producer in forcing a major investor-owned utility to buy out its power purchase agreement.
Assisted a wireless service company with municipal land use authorities and other government officials to facilitate the build-out and deployment of a wireless Internet network.
Lobbied government and labor officials to assist a co-generation venture.
Assisted a telecom services company in contracting with governmental entities.
"I firmly believe I received world-class representation from Bill Eigner and Procopio far exceeding counsel opposite us at the negotiating table. The peace of mind this created allowed me to focus more on the strategic aspects of the deal and crafting the best possible terms. The result was a well-crafted and thoroughly vetted legal framework for our M&A. I am confident this represents the best possible outcome for the last 18 years of my blood, sweat and tears." — Brett Humphrey, Founder, Fairway Technologies (acquired by Accenture)
"Bill is the finest legal counsel I have ever come across over the last twenty years in working with many high caliber law firms and lawyers. What makes Bill very special is his superb legal expertise, exceptional people skills and extraordinary business acumen. He is a delight to work with, and I strongly recommend him." — Sai Huda, former Chairman & CEO, Compliance Coach; former Senior VP and General Manager, FIS Compliance Solutions (We represented Compliance Coach in its sale to Fidelity National Information Services, Inc. (NYSE: FIS).)
"Bill Eigner and his colleagues at Procopio did a great job in representing us in the sale of five of our Nevada-based companies to a large, private equity-backed national company in a very complex transaction that required expertise in Nevada, Delaware and California law. Our companies consult for large scale developers in multifamily, residential, commercial, and mixed-use in the building industry. Bill made a great effort to understand our needs and motivations.  Bill and his team had the intelligence, experience, business and tax expertise, negotiation expertise and cool-headedness to get us across the finish line.  I strongly recommend Bill and his team to anyone selling a business where everything is on the line.  You can count on Bill and his team!"  — Galo LeBron, Founder and former CEO and Chairman of Ei Companies, and Board Member of DPIS Builder Services.
"I have relied on Bill's expertise and counsel in various transactions involving corporate matters of my previous employer, a publicly-owned company with subsidiary operations in Australia and the UK. In addition to Bill's impressive background and wealth of knowledge in various corporate law practices and industries, Bill is an exceptionally talented and astute attorney with strong business acumen. He was adept at facilitating transactions by helping our company manage both business and legal risks. Bill's expertise, strong business acumen, resourcefulness and involvement in our community distinguish him as a highly capable and effective attorney." — T. Linh Nguyen, former CFO of International Lottery and Totalizator Systems, Inc. (OTCBB: ITSI)
"As Manager of a 15 MW Biomass fired generating facility (in the Imperial Valley), I benefited from Bill's very able legal guidance as we recapitalized the venture, while resolving complex contract disputes involving participating partners and the purchasing utility. Bill's facility to prepare petitions and responses before the California Public Utilities Commission, the Governor's Office and the Federal Energy Regulatory Commission ensured retention of our qualifying facility status and a very positive outcome for the venture. His experience with early stage project/business development in a variety of industries proved valuable beyond just legal and compliance considerations, and I would have no hesitation in recommending him and his firm." — Michael O'Leary, P.E., Energy and Industrial Solutions
"In my humble opinion, Bill Eigner is the best attorney I have encountered during my 64 years on this earth! We were in need of a Corporate General Counsel several years ago and Bill came exceptionally well recommended to us. There is nothing that this professional cannot do! Tactful, experienced, and well-connected internal to Procopio Law Firm and externally, Bill shares our ethical approach to conducting business, valuing uncompromising integrity above all else. I consider Bill one of my dearest friends, a trusted confidante, and a devoted advisor. I give Bill Eigner my highest personal and professional endorsement!" — Patrick Gough, CEO/President of PKL Services, Inc. (defense contractor)
Disclaimer: These testimonials or endorsements do not constitute a guarantee, warranty, or prediction regarding the outcome of your legal matter.
Best Lawyers®, Corporate Governance Law, Corporate Law, Mergers & Acquisitions, 2020-present
Super Lawyers®, Corporate Law, 2018-2021
Martindale-Hubbell® AV Preeminent Rating
Men of Distinction, San Diego Metro magazine, 2022
Top Attorneys, San Diego Metro magazine, 2022
SD 500 Most Influential People in San Diego, San Diego Business Journal, 2016-2022
Leaders in Law, Mergers & Acquisitions, San Diego Business Journal, 2021
Top Lawyers, San Diego magazine, 2013-present
Best Attorneys, San Diego Metro, 2018-2021
Leaders in Law, San Diego Business Journal, 2019-2020
Best of the Bar, San Diego Business Journal, 2014
Movers to Watch, San Diego Metropolitan magazine, 2008, 2010, 2014 (the go-to guy for M&A and emerging companies)
Top Attorneys, Corporate Transactional, The Daily Transcript, 2008-2013, 2015
San Diego Regional Chamber of Commerce Volunteer Advocate of the Year, 2004
JD, University of Virginia School of Law, 1986
BA, Stanford University, 1981
Presenter. "Boards of Directors: What You Need to Know," Orange County Financial Executives Networking Group (FENG), November 8, 2022.
Presenter. "Boards of Directors: What You Need to Know," San Diego Financial Executives Networking Group (FENG), March 1, 2022. Video.
Presenter. "Know Your Number: What a Successful Business Transition Looks Like," Bank of America Private Bank, June 22, 2021.
Author. "Three Things Entrepreneurs Should Know Before Selling Their Company," QuantaEd Solutions, August 5, 2020.
Author. "Three Things You Should Do Now Before Selling Your Business," May 26, 2020.
Co-author, "How Businesses Can Recover Serious Damages From Website Copyright Infringers," September 27, 2016.
Author. "5 Tips for Issuing Advisers Stock Options," San Diego Business Journal, June 27, 2016.
Author. "3 Ways to Get Angel Investors to Pull the Trigger Faster," The CEO Magazine, February 25, 2016.
Presenter. "Getting Good Results from a Board of Directors and Board of Advisors," National Science Foundation I-Corps Program Phase II Spring 2015, UCSD, San Diego, CA, May 5, 2015.
Presenter. "Getting Good Results from a Board of Directors and Board of Advisors," National Science Foundation I-Corps Program Phase II Winter 2015, UCSD, San Diego, CA, February 10, 2015.
Author. "Board of Advisers: Great Tool for Emerging Companies," Startup Nation, January 27, 2015.
Presenter. "Setting your Emerging Company up for Success with Bill Eigner," Leadership Point Radio, San Diego, CA October 27, 2014.
Presenter. "Capitalization of the Venture," BIO: The Tenth Annual Biotechnology Entrepreneurship Boot Camp, San Diego, CA, June 23, 2014.
Presenter. "The   Good,   Bad   and   Ugly   of Typical   Types   of  Term  Sheets   for   Early   Stage   Companies,"   BIO International Convention:  Entrepreneurship  Boot Camp, San Diego, CA, June 23, 2014.
Presenter. "Getting Good Results From a Board of Directors and Board of Advisors," CONNECT FrameWorks Workshop, La Jolla, CA, April 17, 2014.
Presenter. "Getting Good Results from a Board of Directors and Board of Advisors," SDG&E/SDSU Presentation, San Diego, CA, October 25, 2013.
Co-author. "Five Rules of Thumb for Issuing Stock Options to Directors and Advisors of Emerging Growth Companies," California Business Practice, October 2013.
Presenter. "Getting Good Results from a Board of Directors and Board of Advisors," CONNECT FrameWorks Workshop, San Diego, CA, April 4, 2013.
Co-author. "Why Your Business Will Need to Comply with California's Transparency in Supply Chains Act," February 14, 2012.
Author. "Avoiding Abuse from Emerging Companies," March 15, 2022.
Sokyahealth MSO, Inc., Board of Advisors
Bishop's School, Past Member, Headmaster's Advisory Council
ClearWaveAir International, Inc., Board of Advisors
Encore Semi, Inc., Board of Advisors
eSUB, Inc., Board of Advisors
EvoNexus, Director
Greenbutts LLC, Board of Advisors
La Jolla Country Day School, Former Board of Trustees
La Jolla Town Council, Former Trustee, Land Use Chairman
Mundoval Fund (publicly traded mutual fund MUNDX), Past Board Member
NewBlue, Inc., Board of Advisors
San Diego Police Foundation, Trustee Emeritas
San Diego Regional Chamber of Commerce, Member of Public Policy Committee, Past Director
San Diego Venture Group, Former Director, Corporate Secretary
SunCor Resources Inc., Board of Advisors
Ubiq Security, Inc., Past Board of Directors
United States Supreme Court, Judicial Intern
Clemetson, Jeff. "Athletiverse Aims to Simplify NIL," San Diego Business Journal, March 9, 2023.
Lurie, George. "San Diego's Most Influential Business Leaders," San Diego Business Journal, November 17, 2022.
Lurie, George. "SD 500: The Most Influential People in San Diego," San Diego Business Journal, November 29, 2021.
Graves, Brad. "SD 500 Most Influential Leaders," San Diego Business Journal, November 29, 2020.
"San Diego Business Journal Leaders in Law 2020 Awards," San Diego Business Journal, November 16, 2020.
"2020 Leaders in Law Finalists," San Diego Business Journal, November 9, 2020.
"Ei Risk Management Corp. acquires Colorado's ABCO Engineering Corp. with help from Procopio," San Diego Daily Transcript, February 25, 2020.
Julie Bawden Davis. "Could a Nontraditional IPO Be Right For Your Company?" American Express Open Forum, April 13, 2018.
"M&A: San Diego Composites Finds New Home at Applied Composites Holdings," The Daily Transcript, March 6, 2018.
"Personality Profile: Bill Eigner," Times Reporter, July 16, 2017.
"The Daily Transcript Congratulates Top Attorneys 2015," The Daily Transcript, July 29, 2015.
"Best of the Bar," San Diego Business Journal, June 30, 2014.
Lee, Morrison. "Eigner Saluted as a Top Attorney," TimesReporter.com, August 14, 2013.
"The Daily Transcript Congratulates Top Attorneys 2013," The Daily Transcript, July 31, 2013
Send a message to William W. Eigner