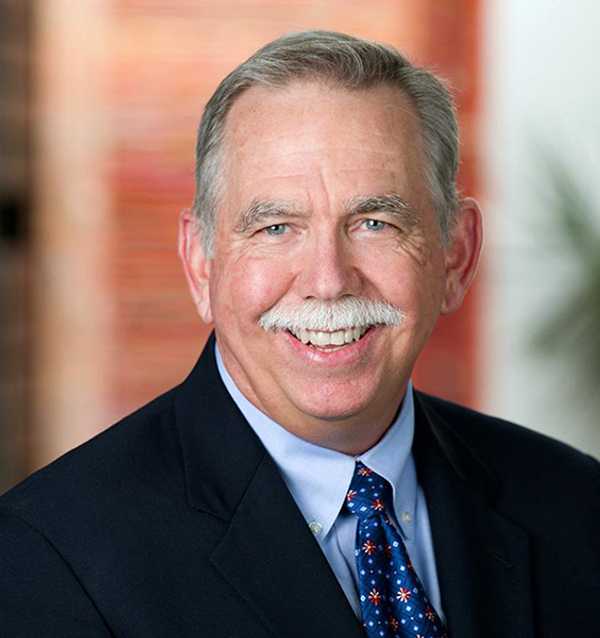 Theodore J. Griswold
Partner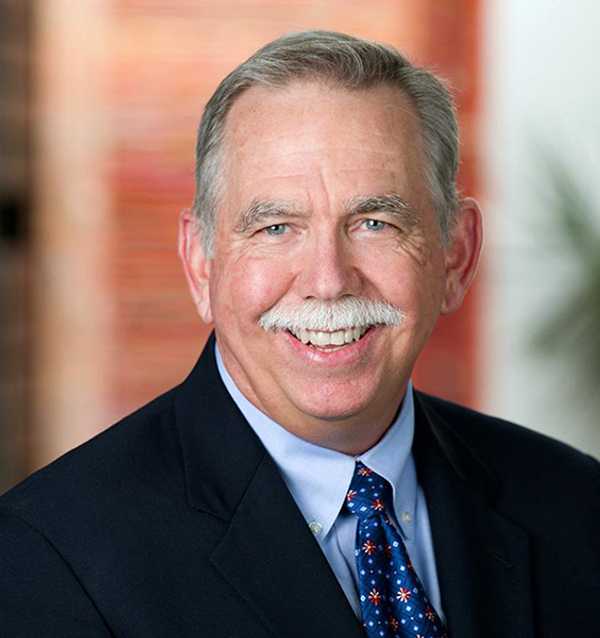 ---
Services & Specializations
---
Address
525 B Street, Suite 2200, San Diego, CA 92101
Overview
Ted counsels clients on Native American governance, intergovernmental agreements, alternative energy, natural and cultural resources, wetlands, habitat, environmental and land use matters. His practice focuses on Native American governments and tribal land issues, including fee to trust actions, land and natural resource planning, board governance training, tribal code and ordinance development, general welfare ordinance programs, tribal leasing, self-determination compacts and contracts, tribal property clean up. Ted represents private, public and tribal governmental clients in state and federal permitting and negotiations, water supply development and protection, water quality, stormwater plans, tribal utilities and infrastructure, intergovernmental agreements, and tribal cultural resource protections and policies. He regularly assists Tribal, public agency and private clients in negotiating and receiving permit approvals from all permitting agencies, including Tribal Governments, Bureau of Indian Affairs, California Department of Transportation, US Army Corps of Engineers, US Fish & Wildlife Service, US Environmental Protection Agency, California Regional Water Quality Control Board, California Department of Fish & Wildlife, California Coastal Commission and various municipalities. He leads Procopio's Real Estate and Environmental Team and founded Procopio's Native American Law practice group.
Land use approval, permitting and construction of 5mw solar plant project to completion and opening. Negotiated intergovernmental agreements including mitigation agreements, water and air quality offset agreements, and FAA noninterference agreements.
Oversee and guide Tribal environmental review, and BIA process, for new wind generation facility located on Tribal lands.
Due diligence and purchase of solar project property and permits in preparation for solar development and ensuring project challenges are resolved prior to purchase.
NEPA/ESA permitting and processing of 80-acre wind energy project on Tribal lands, including interconnect agreement with SDG&E and BIA leasing documents.
Represented private party solar company in permitting and all agreements to design and construct multi-public agency solar facility on State lands and sale of electricity through RES-BCT Tariff Program with Southern California Edison. Included power purchase agreements and interconnect agreements, as well as approval of construction design through the Division of State Architects.
Develop Joint Powers of Authority Agreements and facilitate JPA as a mechanism to use of RES-BCT Tariff Program for multiple municipalities to share in benefits of single large extra-jurisdictional solar facility.
Negotiate Community Resource Center located on Tribal lands pursuant to SDG&E Wildfire Protection Plan.
Advise Tribal government regarding development of Tribal utility including acquisition of existing power infrastructure from regional utility, acquisition of new right of ways and associated administrative infrastructure to operate utility.
Permitting and implementation agreements for Tribal solar facility for gaming facility.
Oversee design and permitting of zero net energy science education building, including solar trees consistent with division of State Architects requirements.
Assist with design and planning for community scale solar facility for multi-building health clinic facility.
Land acquisition due diligence for wind leases and large scale battery storage facilities.
Due diligence for acquisition of industrial scale solar facility, including biological and cultural impacts.
Assist private solar and wind developer in resolving comments and objections from Tribes regarding landscape scale power plant.
Assist with development and implementation of cultural resource mitigation plan for large scale wind power project to resolve Tribal objections to project.
Assist balanced energy-focused non-profit entity in CPUC intervenor hearings to establish role in rule making.
Best Lawyers®, Land Use and Zoning Law, 2023-present
Martindale-Hubbell® AV Preeminent Rating
Top Lawyers, San Diego magazine, 2013-present
Tribal Justice Champion, 9th Annual Southern California Judicial Convening, 2020
Super Lawyers®, Environmental, 2007-2012, 2014-15; Native American Law, 2013
JD, University of San Diego School of Law, magna cum laude, 1992
MS (Coastal Ecology), San Diego State University, 1987
BS (Biology), San Diego State University, magna cum laude, 1985
Editor in Chief and contributor. Blogging Circle.
Panelist. "A Kumeyaay Approach to Conservation," San Diego Management and Monitoring Program, September 22, 2021.
Speaker. "Introduction to Tribal Governments and the California Law Practice," Legal Secretaries, Inc. – Specialty Law Workshop, Viejas Casino & Resort, Alpine, California, February 16, 2019.
Speaker. "Protection of Cultural Uses Through Water Quality Laws," Tribal Water Laws in California, Rincon, California, January 28-29, 2019.
Speaker. "Becoming Environmental Leaders" keynote address, Environmental Leadership Academy, Temecula, California, October 24, 2018.
Author. "Update: U.S. Supreme Court Denies Cert. In Indian Reserved Groundwater Rights Case," November 27, 2017.
Speaker. "Effective Tribal Participation in Development of Future GSPs:  Processes for Tribal Involvement and Challenge."  Tribal Water Law in California."  Law Seminars International, Rincon Resort, Valley Center, California, October 25, 2017.
Speaker. "Practicing Native American Law in Southern California" – Combined San Diego Area Native American Law School Associations, Thomas Jefferson School of Law, October 9, 2017.
Speaker. "Strategies for Environmental Leadership" Keynote Address, Environmental Leadership Academy Banquet, Temecula, California, October 5, 2017.
Author. "Procopio Applauds the Honorable Lawrence R. Baca on Being Named the Sara T. Hughes Civil Rights Award Winner," July 25, 2017.
Speaker. "Indian Self-Determination Education and Assistance Act."  Board of Directors' Training for Transition from Title I-Title V."  California Region, Indian Health Services, Viejas Resort, June 29, 2017.
Speaker. Indian Health Services Board of Directors: "Duty, Roles and Responsibilities" provided for California Area Office, Indian Health Services, in Indian Self-Determination and Education Assistance Act, Title I to Title V Training, Viejas Casino & Resort, June 27-29, 2017.
Author. "Right Sizing Renewable Tribal Energy Projects at the Right Time," May 5, 2017.
Author. "Appreciating Diversity in Graduation Ceremonies," Blogging Circle, February 22, 2017.
Speaker. "Development of GSAs and GSPs: Effective Tribal Participation in the State's Processes," The Fourth Annual Advanced Conference on Tribal Water Law in California,  Law Seminars International, Valley Center, Ca, October 28, 2016.
Speaker. "Local Environmental Leadership in Facing Climate Change" Keynote Address, CSU San Marcos Environmental Leadership Academy, Temecula Creek Inn, October 13, 2016.
Speaker. "Laws Regarding Conservation of Species in Wildlife Corridors," Animal Law Symposium, presented by the San Diego County Bar Association and the Student Animal Legal Defense Fund, San Diego, CA, September 10, 2016.
Creator and Producer. Indigenous San Diego mobile application, in partnership with the Southern California Tribal Chairmen's Association and Mataam Naka Shin, for the National Congress of American Indians 2015 Conference and Marketplace, San Diego, CA, October 18-23, 2015.
Panelist. "New EPA Rule regarding Waters of the U.S. Definition – Its effect on Southern California Projects," Association of Environmental Professionals, San Diego, September 16, 2015.
Panelist.  "Comprehensive Environmental Review; Natural Resource Management Plans and Tribal Master Plans," The Second Annual Comprehensive Conference on Tribal Environmental Quality Protection, Cabazon, CA, June 23, 2015.
Co-author. "AB 52: Protections for Native American culture," Daily Journal, January 21, 2015.
Panelist.  "Inside the 2014 Kaleidoscope Award Winner Boardroom; Ocean Discovery Institute (ODI)," USD Nonprofit Governance Conference, San Diego, CA, January 9, 2015.
Keynote Speaker. "Becoming a Leader in Your Environmental Profession," California State University San Marcos Environmental Leadership Academy, Temecula, CA, October 9, 2014.
Co-author. "The Internal Revenue Service Issues Important Final Guidance on the Application of the General Welfare Exclusion to Certain Tribal Government Programs," July 2, 2014.
Speaker. "Key Elements of Tribal Environmental Ordinances, Policies and Resource Management Plans," Tribal Environmental Quality Protection, Cabazon, California, May 13, 2014.
Co-author. "Possible Tax Benefits Relating to the Lease of Native American Tribal Land – An Important Clarification for All Parties Subject to a Lease on Tribal Land," January 16, 2014.
Speaker. "Environmental and Land Use Law: Awareness of Hurdles Before Investing in Land in San Diego," Lecturer, University of San Diego, Burnham Real Estate Institute, 2009-2015.
Speaker. "Environmental Law in Southern California" California State University San Marcos Environmental Leadership Academy, Temecula, CA, October 10, 2013.
Co-author. "Clarification Needed in the Affordable Care Act's 'Play or Pay' Rule and its Effect on Tribal Businesses," Indian Country Today Media Network, June 6, 2013.
Maataam NakaShin, Pro Bono Counsel
Federal Bar Association Indian Law Conference Advisory Board, Member
American Indian Recruitment Program, Board Member
Ocean Discovery Institute, Board of Directors, Living Lab Design and Construction Committee Chair
San Diego State University, College of Sciences Dean's Corporate Advisory Board
Studio Earth Alliance (SEA), Founding Member
Tribal Tax Consortium (Development of multi-tribal think tank to discuss the interplay between tribal sovereignty and state and local taxing authority)
American Bar Association, Native American Resources Committee
Mission Trails Regional Park Foundation, Advisor
University of California Los Angeles School of Law Moot Court Competition, Leaders Project, Judge and Participant
San Diego Regional Sustainability Partnership, Advisory Board (Past)
San Dieguito River Watershed, Technical Advisory Committee (Past)
State of California, Department of Toxic Substance Control, Site Mitigation Update Advisory Group (Past)
City of San Diego, Wetlands Advisory Board, Policy and Legislative Subcommittee (Past)
California Indian Legal Services – Pro Bono Co-Counsel (Past)
Sullivan, Ali. "9th Circ. Affirms Toss of Fight Against Calif. Tribal Wind Farm," Law360, October 28, 2022.
Kruze, Paul. "After Ruling by Judge, County Removes All Equipment From Julian Fire Station 56, Including Fire Engines, Ambulance and Water Tender,' East County Magazine, November 20, 2019.
Westney, Andrew. "Gold King Spill Vows Could be Fool's Gold for Pruitt," Law 360, August 18, 2017.
Send a message to Theodore J. Griswold