Real Estate Developer to Build, Maintain San Diego Waterfront Park for 96 Years
Real Estate Developer to Build, Maintain San Diego Waterfront Park for 96 Years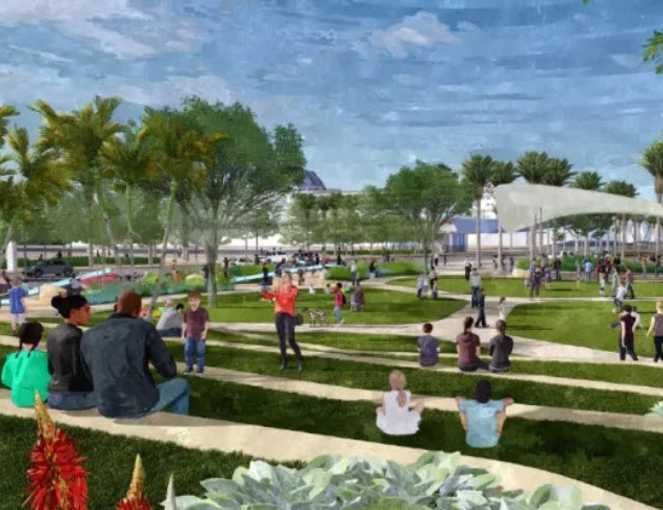 Visitors to the San Diego waterfront will for nearly a century be able to enjoy a 1.5-acre park that will be built and maintained by client and real estate developer IQHQ. The San Diego City Council approved unanimously a deal negotiated by Procopio Land Use attorneys Justine Nielsen and Steve Serna to have IQHQ build and maintain the public park as part of its massive life sciences campus it is building alongside San Diego Bay.
From the San Diego Union-Tribune:
"A nice park costs millions of dollars to build and to maintain. I wish we were in a position to do that, but … we are busy working our way out of a structural budget deficit," said Councilman Stephen Whitburn, who represents the downtown region.
"With this agreement, we waive our right to be the ones to build that park and IQHQ builds that park. They benefit because they are adding a beautiful park to their life sciences campus. It'll be a terrific amenity to companies that are considering leasing space there. They're going to want to attract and keep tenants, IQHQ, so they'll have a powerful incentive to make it a nice park and maintain it well."
Learn more about the park and the forthcoming 1.4-million-square-foot San Diego Research and Development District in the San Diego Union-Tribune.
MEDIA CONTACT
Patrick Ross, Senior Manager of Marketing & Communications
EmailP: 619.906.5740