Meet Paul Johnson: Procopio M&A Co-Leader, MBA, Cyclist, Husband and Father
Meet Paul Johnson: Procopio M&A Co-Leader, MBA, Cyclist, Husband and Father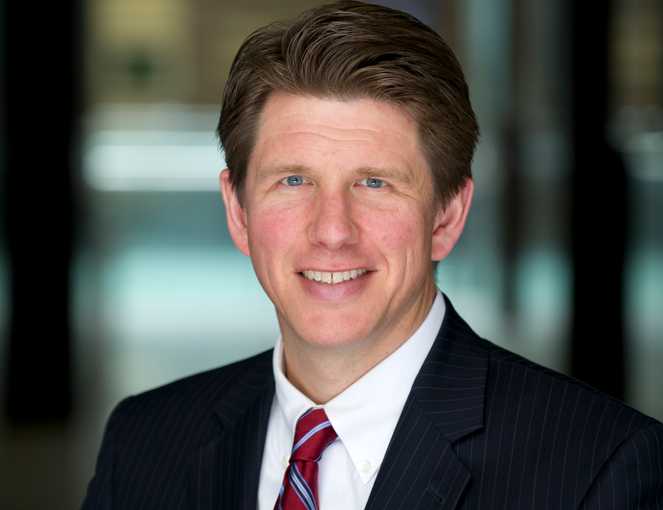 This profile is part of a series introducing Procopio attorneys.
Paul Johnson is the kind of person who loves to leap into new challenges. He's been doing it since he was two years old and jumped off a swimming pool diving board. "I thought it looked cool," he said, adding "I didn't realize swimming was a prerequisite." Fortunately, Paul's mother was there to save him, and his adventures since have not come as close to tempting fate.
That drive for a good challenge serves Paul's corporate clients at Procopio, where he is a Partner and co-leads the firm's Mergers & Acquisitions and Strategic Joint Ventures practice. It led him to earn both a law degree and an MBA, which enables him to speak "business" to his corporate clients. And it directs him in searching for just the right approach in working with a client on a merger, acquisition or sale, always looking to maximize the return. One of Paul's mantras is "get it done," and to keep focus on what is important from a business standpoint.
Paul experienced a baptism by fire as a corporate attorney by beginning his career in northern California during the late 1990s dot-com boom. "Startups and venture capital financings were on the cover of Time magazine," he recalled, adding "after the first couple years of 'boom' came a couple years of 'bust.' We ended up selling a lot of our tech clients under difficult circumstances, giving me valuable M&A experience trying to get the best deal possible when our clients didn't have much leverage."
Paul, married for 32 years, relocated to San Diego a few years into his career after visiting family in the city and falling in love with it. He's found plenty of legal work given the growing startup landscape in southern California, in particular life sciences. Paul is active in Procopio's Life Sciences industry practice. "My job never gets old," he said. "Every day and every challenge is different enough to keep our work interesting."
Had he followed another path, however, Paul might have ended up a constitutional lawyer. "My parents signed me up for a course studying the Constitution when I was 12 or 13," he said. "It gave me a passion for law and liberty I've continued to hold." Paul's passion for business led him to pursue a different path once he was in law school—including earning an MBA at the same time—but he still carries a torch for the U.S. Constitution. "One of my favorite volunteer activities is going to high schools and junior high schools as part of the ACLU's 'Constitution Day' to teach students about the value of the Constitution and the Bill of Rights."
When Paul isn't helping entrepreneurs pursue the next stage of their company's evolution, he's finding ways to enjoy life. He and his wife have raised three sons to adulthood. The empty nester can be found every Saturday engaged in a vigorous 40-mile bike ride with the Challenged Athlete Foundation, and at other times he's working on his language skills. Paul is mostly fluent in French, and with Italian "I can get by if someone's patient with me."
He and his wife also love to travel, dating back to their LDS missions while at Brigham Young University, when Paul was sent to northern France and his wife to Rome. The latter might be Paul's favorite city in Europe, he said, but his current passion is Alaska. "I traveled there five years ago for a client's shareholder meeting and loved it so much I've been back every summer since."
Despite his many interests, Paul's passion for practicing law remains unabated. His advice to new lawyers is to master their craft in order to earn their clients' trust, and then "get out into the community. If people see you helping others, they'll learn that you're ready to help them too." As for entrepreneurs, his advice is simple: "The road is tough, but with good attorneys and other counselors, it gets easier!"
It's an inherent part of an entrepreneur's personality to leap into new challenges. Thus, given what we know of Paul, it's no surprise he works so well with entrepreneurs in overcoming obstacles and capitalizing on opportunities.
MEDIA CONTACT
Patrick Ross, Senior Manager of Marketing & Communications
EmailP: 619.906.5740