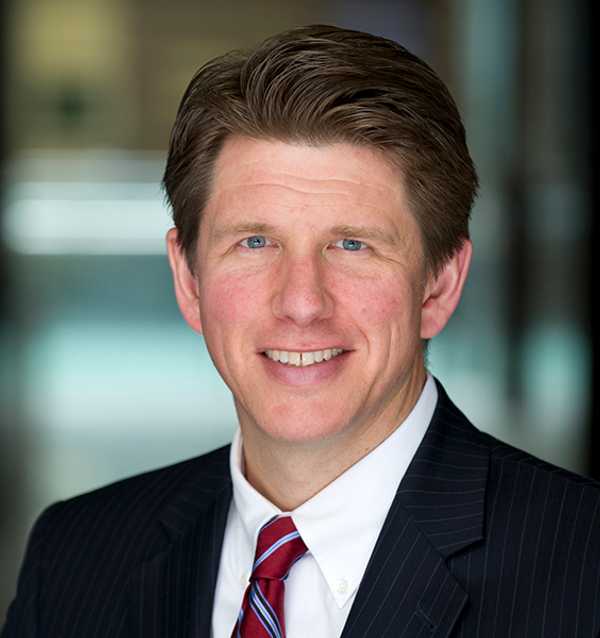 Paul B. Johnson
Partner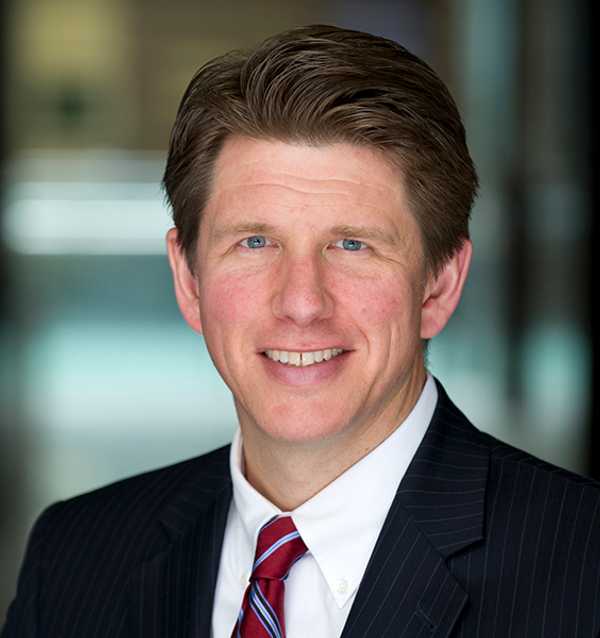 ---
---
Address
12544 High Bluff Drive, Suite 400, San Diego, CA 92130
Overview
Paul helps entrepreneurs and their investors get companies formed, funded and sold, including initial formation of corporations and LLCs, negotiation of seed, early and mid-stage equity financings and buy and sell-side mergers and acquisitions. He is also adept at venture capital investments, public and private securities offering and compliance and general business counseling. Paul has also counseled some of San Diego's most successful companies in Securities and Exchange Commission compliance and general corporate governance.
FORMATIONS AND FUNDING:
Formed a number of start-ups, including many entering the Procopio LaunchPad incubator:
Pendram, Inc., a company applying technology to controlling humidity and temperature in storage solutions.
Ivy Energy, Inc., a company focused on allowing landlords to bill tenants for their allocation of solar-generated power
Givatar, Inc., a company providing technology to read prescription medication labels and assist people with appropriate dosing
Planck Aerosystem drone company that also received multiple rounds of financing.
Bretelon, Inc., a company focused on hardware and software enabling location services, which received multiple rounds of financing and was ultimately sold to Sigma Designs.
MERGERS AND ACQUISITIONS:
On the investor / buyer side, multiple transactions including for:
PacketFabric, Inc. in its acquisition of RStor, Inc.
Evoque Data Centers in its acquisition of Foghorn Consulting
VSP Global
Illumina, Inc.
Petco Animal Supplies Stores, Inc.
On the seller side:
AEM (Holdings), Inc. in its sale to Industrial Growth Partners
Blue Sky eLearn, LLC in its partnership with McCarthy Capital
The Compliance Group in its sale to Baker Tilly
Eton Bioscience in its sale to Codex DNA
Legend Smelting and Recycling in its sale to Elemental Holding Group
NetSapiens in its sale to Crexendo
"When we found ourselves looking at a potential sale of our firm, we turned to Procopio and Paul Johnson. Paul quickly replied, answered our most burning questions, and then guided us through the sometimes difficult process of selling the company we'd built over the past 20 years. Paul was so sharp and thorough in his review of all the complex laws and documents, and he maintained an even keel even in the face of sometimes heated negotiations, earning our complete trust. He was always available to us and a great listener to all the parties in the transaction which took months to complete. Thanks to Paul and Procopio, we were able to close our deal in what our bankers, Broadhaven, called 'one of the smoothest processes' they had been involved in. We couldn't have achieved that without Procopio's and Paul's superb leadership and assistance. We're very fortunate to have met them." — Peter Mangan, CEO, Shareholders Service Group
"When the time was right to scale our DNA sequencing services and oligo synthesis business to its full potential and expand our customer reach, we knew Procopio was the right partner for us. Working with Paul Johnson and other Procopio M&A attorneys, we were able to secure an acquisition by a pioneer in automated benchtop synthetic biology systems to ensure our innovative solutions will continue to advance research and contribute to solving the world's most challenging problems. The entire experience with Paul and his team was extremely pleasant and rewarding. Their guidance and support proved critical to getting the deal done." — Tony Chen, PhD, Founder and CEO of Eton Bioscience
"Co-founding and growing a chain of skilled senior care facilities was a true passion of mine. When the time came to exit, I wanted to do it in a way that ensured both the future of the company and my own financial future. The expertise and assistance of Paul Johnson and Procopio's M&A team was incredibly valuable. I'm grateful for their help and advice in helping me achieve a once-in-a-lifetime deal in a smooth and stress-free process." — Alan Short, Co-Founder of Providence Group, Inc.
These testimonials or endorsements do not constitute a guarantee, warranty, or prediction regarding the outcome of your legal matter.
Best Lawyers®, Corporate Law, 2024-present
Martindale-Hubbell® AV Preeminent Rating
Top Lawyers, San Diego magazine, 2015-present
Leaders in Law finalist, San Diego Business Journal, 2019 and 2020
M&A Advisor of the Year, BNY Mellon, 2016 and 2017
Best of the Bar, San Diego Business Journal, 2015
Top Attorney, Corporate Transactional, The Daily Transcript, 2012
JD, BYU J. Reuben Clark Law School, cum laude (Law Review Editor), 1996
MBA (International Finance), Brigham Young University, cum laude, 1996
BS (International Finance), Brigham Young University, 1992
Co-author. "Is AI a Component of Your Commercial Transaction? What You Need to Know," August 2, 2023.
Presenter. "What You Need to Know About Early Stage Financing Term Sheets," ShareVault Capital Fundraising Series, June 14, 2023.
Presenter: "Strategics: What are They Thinking Now and Into the Future?" 2023 Arizona BioPreneur Conference, Phoenix, AZ, March 24, 2023.
Co-presenter. "Deal Or No Deal? M&A Workshop," February 25, 2021.
Author. "SBA Eases The Minds of Borrowers Concerned About the PPP "Necessity" Certification,"  May 13, 2020.
Co-presenter: "PPP: Did You Really Qualify & What Are the Risks If You Got the Money Anyway?" May 12, 2020.
Co-author. "Considerations for Angel and VC Funded Startups and Emerging Growth Companies Considering a Loan Under The Paycheck Protection Program," April 28, 2020.
Co-author. "Business Assistance Funds Under The Coronavirus Aid, Relief, And Economic Security Act," March 27, 2020.
Co-author. "How Your Company's Valuation Can Be Impacted by Convertible Notes," December 7, 2017.
Author. "5 Critical Mistakes to Avoid In Any M&A Deal," October 19, 2017
Co-author. "When Investors Require Side Agreements," September 21, 2017.
Co-author. "The Trouble with Strategic Financings," June 16, 2015.
J. Reuben Clark Law Society, Board
San Diego Venture Group, PitchFest 2012-2014 Steering Committees
CONNECT / University of San Diego Law School Law Clinic
YMCA Camps, Board of Directors
"2020 Leaders in Law Finalists," San Diego Business Journal, November 9, 2020.
"Ei Risk Management Corp. acquires Colorado's ABCO Engineering Corp. with help from Procopio," San Diego Daily Transcript, February 25, 2020.
"M&A: Procopio Tapped for Solana Biosciences' Sale to Inscripta" The Daily Transcript, September 11, 2018.
"M&A: San Diego Composites Finds New Home at Applied Composites Holdings," The Daily Transcript, March 6, 2018.
Moran, Lyle. "Law firm helping launch startups," The Daily Transcript, February 4, 2015.
Pierce, Emmet. "Smooth Selling," San Diego Business Journal, March 10, 2014.