The Latest from the Federal Courts: More Uncertainty Regarding Willful Infringement and Enhanced Damages
The Latest from the Federal Courts: More Uncertainty Regarding Willful Infringement and Enhanced Damages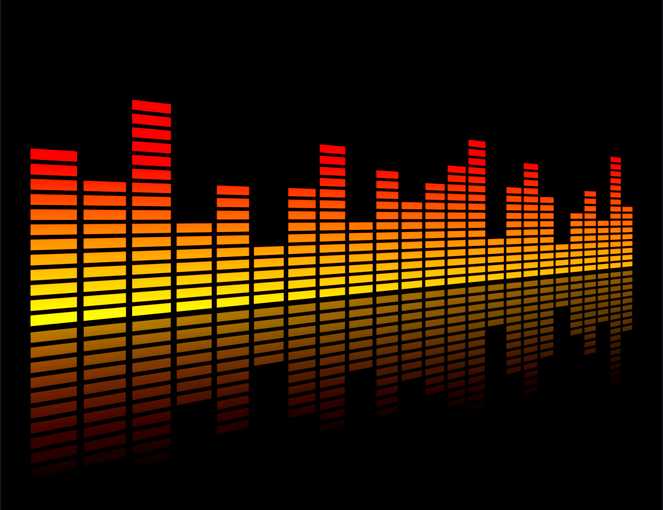 District courts continue to issue thought-provoking decisions relating to enhanced damages in patent cases. Recently William Alsup of the Northern District of California weighed in on several issues. The focus of Judge Alsup's order in Sonos, Inc. v. Google LLC, No. 3:21-cv-07559, 2022WL 799367 (N.D. Cal. March 16, 2022) was on pleading requirements for a claim of enhanced damages. The result commented on the very issues I covered in two recent articles: (1) what constitutes sufficient notice to support a claim of willful infringement and (2) whether a claim for enhanced damages must be accompanied by assertions of willful infringement or can stand by itself.
The dispute between Sonos and Google has a long and protracted history. As it relates to the relevant decision, Google sued Sonos for a declaratory judgment of non-infringement in the Northern District of California less than 24 hours after receiving a cease-and-desist letter, and Sonos sued Google in the Western District of Texas the very next morning. The latter case was eventually transferred to Northern California, and Google moved to dismiss the second amended complaint of the transferred case to the extent it alleged willful and indirect infringement as to some of the asserted patents.
Judge Alsup ultimately agreed with Google and dismissed the willful and indirect infringement contentions because he concluded that Sonos had not adequately pled them, although he gave Sonos the opportunity to file an amended complaint. Id. at *8. Of particular interest, Judge Alsup certified his opinion for interlocutory review by the Federal Circuit under 28 U.S.C. § 1292(b), finding that "these are controlling questions of law as to which there is substantial ground for difference of opinion and that their resolution by the court of appeals will materially advance the litigation." Id.
Of perhaps greater interest than his ultimate holding is the path Judge Alsup took to arrive at his decision to grant the motion to dismiss. First, Judge Alsup noted that according to his reading of the Supreme Court's Halo opinion, "[w]illfulness is thus a necessary but not necessarily sufficient predicate, for a finding of egregious misconduct and enhanced damages. Id. at *2. This statement would seem to be at odds with a recent decision by Judge Andrews of the District of Delaware three weeks earlier (which I discussed in a previous article) holding that enhanced damages can be awarded to a patent owner upon a finding of egregious conduct even in the absence of a finding of willful infringement. iFit, Inc. v. Peloton Interactive, Inc., No. 1:21-cv-00507 (D. Del. January 28, 2022).
Judge Alsup then turned to the issue of whether the filing of a complaint constitutes sufficient notice for purposes of a claim of willful infringement. He noted the position adopted by some courts that the filing of a complaint can never serve as notice underpinning a claim of willful infringement, citing, among other decisions, the ruling by Judge Connolly of the District of Delaware in ZapFraud, Inc. v. Barracuda Networks, Inc., 528 F. Supp. 3d 247 (D. Del. 2021) (which another of my recent articles discussed). Sonos, 2022WL 799367 at **4-5.
However, Judge Alsup reasoned that this rule may not apply in cases where the accused infringer initiated the litigation by filing a declaratory judgment action. In such a case, "the accused infringer has presumably already studied the patents versus the accused products and, indeed, has sufficiently studied them to assert under Rule 11 that the accused product does not infringe the specified patents – regardless of whether a cease-and-desist letter or other notice has been sent," and therefore the filing of a counterclaim alleging infringement will suffice as notice for purposes of willful infringement if that filing shows that the accused infringer had the opportunity to evaluate the asserted patents and accusations of infringement. Id. at *5.
Judge Alsup nevertheless concluded that Google's filing of a declaratory relief complaint 24 hours after receiving a cease-and-desist letter did not support Sonos's follow-on claim for willful infringement because the Sonos pleading did not demonstrate that Google had time to assess the claims of infringement before filing the declaratory judgment complaint. Consequently, he granted Google's motion to dismiss but said he would allow Sonos the opportunity to amend its pleading to allege, if it could, "the infringer's knowledge of the patents and that the infringer has had sufficient time to analyze the accused product vis-à-vis those patents (along with other specifics needed to show willfulness)." Id. at *6.
The decision in Sonos highlights, yet again, the uncertainties surrounding claims of enhanced damages in patent cases. Recent district court rulings have addressed issues such as: whether enhanced damages require a predicate finding of willful misconduct, what qualifies as adequate notice for an enhanced damages claim and what are the standards for pleading enhanced damages – and the courts do not always arrive at consistent conclusions on these issues. In Halo the Supreme Court clarified some of the big-picture points relating to enhanced damages, but as is the case with many Supreme Court opinions, it left the lower courts to fill in the details.
With the district courts struggling with some of those details – as evidenced by Judge Alsup's certification of his order for an interlocutory appeal – it would be helpful for the Federal Circuit to provide guidance. Hopefully, it will have the opportunity to do so soon, perhaps in the Sonos case or some other case working its way to the Federal Circuit.
MEDIA CONTACT
Patrick Ross, Senior Manager of Marketing & Communications
EmailP: 619.906.5740