Wage Law Liability Risks Increase for General Contractors in 2018
Wage Law Liability Risks Increase for General Contractors in 2018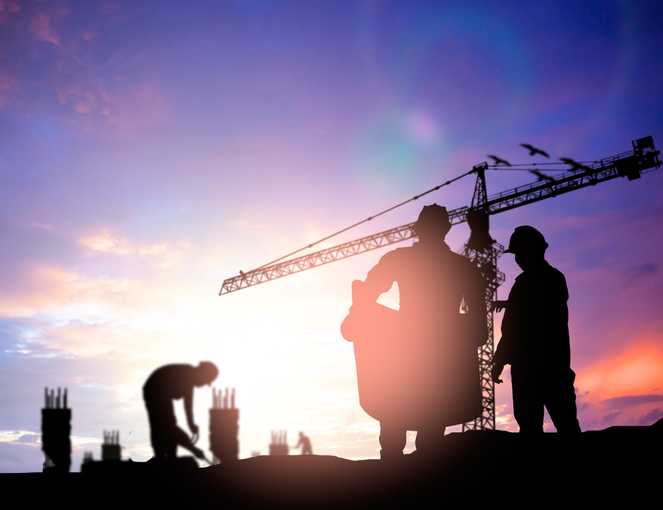 All general contractors need to be aware that, as of January 1, 2018, California Labor Code Section 218.7 imposes liability for a subcontractor's failure to pay wages and fringe benefits to its employees. Under this revision in the law, a "direct contractor" (i.e., a contractor that has a direct contractual relationship with an owner) who enters into a contract for the "erection, construction, alteration, or repair of a building, structure, or other private work" is liable for the wages and benefits owed to the employees of any subcontractor who has performed work on the project that is the subject of the direct contract.
Significantly, the new law encompasses all tiers of subcontractors – meaning that the direct (or "general") contractor's liability extends not only to the employees of the general contractor's subcontractors but also to the employees of all lower tier subcontractors working on the project.  Consequently, whether you are a general contractor or a subcontractor of any tier, it is important to understand your rights and obligations under this new statute.
So what exactly is a general contractor liable for under Labor Code Section 218.7? 
According to the statute, a general contractor is liable for "any unpaid wage, fringe or other benefit payment or contribution, including interest owed." Although not expressly defined, it appears based on the legislative history that fringe or other benefit payments or contributions may include health and welfare benefit trust funds and/or union pension fund contributions.
One silver lining, if not the only, is that the statute expressly excludes recovery from the general contractor of any penalties or liquidated damages.
How may the law be enforced?
Violations of the law may be enforced in one of the following three mechanisms for recovery:
An administrative action or civil proceeding enforced by the California Labor Commissioner for unpaid wages and interest only;
A direct civil action by a third party that is owed a fringe or other benefit payment or contribution on behalf of a subcontractor's employee; or
A direct civil action filed by a joint labor-management cooperation committee, as defined by statute, for unpaid wages if timely notice is provided to the general contractor.
None of these mechanisms expressly provides a direct right of action against the general contractor by a subcontractor's employee.  With the exception of a Labor Commissioner action, a prevailing plaintiff under the latter two mechanisms may recover attorneys' fees, including expert witness fees and costs.  Not surprisingly, there is no reciprocal right to attorneys' fees and costs for a prevailing general contractor.
Are the claims filed under this statute subject to time limitations?
Yes, all claims must be filed within one year of the earliest of the following events:
Recordation of the notice of completion of the direct (or "prime") contract;
Recordation of a notice of cessation of the worked covered by the prime contract;
Actual completion of the work covered by the prime contract.
If a timely claim is filed and a judgment is subsequently entered pursuant to this statute, the property of the general contractor may be attached to enforce the judgment.
Do general contractors have any rights against subcontractors under the law?
The law provides a helpful tool to general contractors to ensure a subcontractor is complying with its obligations to its employees.  Upon request, subcontractors of any tier shall permit a general contractor to inspect the subcontractor's payroll records, including wages, hours of work, deductions and the status of payments for fringe or other benefits to a third party.  General contractors are also entitled to receive award information, upon request, from subcontractors of any tier, which information shall include the project name, subcontractor address, subcontractor with whom the sub-subcontractor is under contract, anticipated start and duration of the work, estimated journeymen and apprentice hours and contact information for its sub-subcontractors on the project.
In addition, while the law makes clear that it in no way alters the obligations of the respective parties to make timely payments for work performed, if a subcontractor does not timely comply with a general contractor's requests, a general contractor may withhold as "disputed" all sums owed until such time that the information is provided.
What should general contractors do to mitigate risks of liability?
To avoid or mitigate liability for wage violations committed by subcontractors of any tier, general contractors should consider including the following provisions in their subcontract agreements:
Provisions that allow the general contractor to monitor the payroll records of all subcontractors on at least a monthly basis, subject to the right to withhold payment in the event such records are not produced.  For example, it would be good practice to require all subcontractors to submit with each payment application, as a condition for payment, payroll records demonstrating payment of all wage and benefits relating to the project.
Provisions that allow the general contractor to withhold payment to its subcontractor to the extent of any alleged or actual failure of that subcontractor or its subcontractors of any tier to pay wages and benefits.
Provisions obligating the subcontractor to defend and indemnify the general contractor for violations by that subcontractor or its subcontractors of any tier of the Labor Code, including Labor Code section 218.7.
Provisions that "flow-down" the foregoing requirements to all lower-tier subcontract agreements.
During a project, general contractors should implement a policy and procedure for monitoring the payroll records of all subcontractors and immediately addressing any actual or potential violations by, among other things, withholding adequate amounts from future payments to cover unpaid wages and/or benefits.
MEDIA CONTACT
Patrick Ross, Senior Manager of Marketing & Communications
EmailP: 619.906.5740