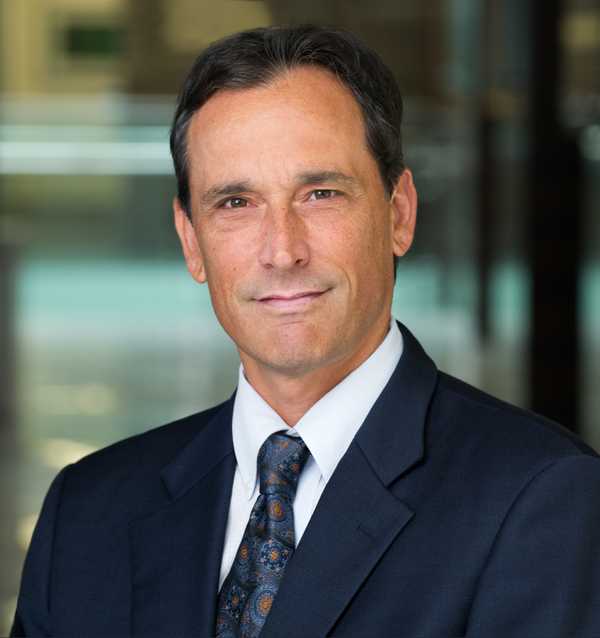 Laurence R. Phillips
Partner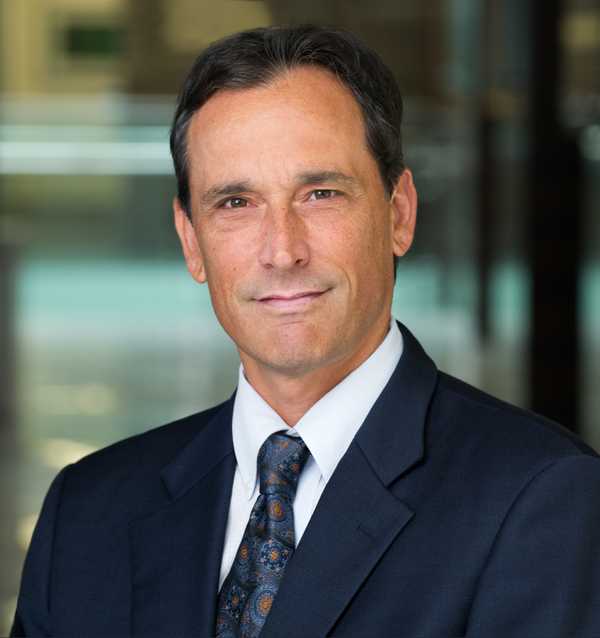 ---
Services & Specializations
---
Address
12544 High Bluff Drive, Suite 400, San Diego, CA 92130
Overview
Laurence focuses his practice on representing contractors, subcontractors/suppliers, developers and public agencies in all aspects of private and public works contracting. He handles a range of issues including contract drafting and negotiations, prevailing wage law counseling, bid protest, resolution of claims arising prior to project completion (e.g., delay claims, differing site condition claims, extra work claims and corresponding change order disputes) and, when necessary, resolution of claims through mediation, arbitration, administrative hearings, civil trials (including jury trials) and appeals.
Represented international supermarket chain in litigation arising from the construction of its food processing and distribution plant.  The issues in the litigation included the default of a prime contractor and corresponding management and resolution of numerous third party claims, government agency claims and assessments, and related indemnity and insurance claims.
Represented a national P3 developer in two-week arbitration against an architect in connection with a 750 unit privatized military housing project.  The arbitration resulting in an award in favor of the P3 developer.
Member of the litigation team that represented a public agency in a lawsuit against the project designer, major equipment manufacturer/supplier, and general contractor arising from a $100M Emergency Storage Project. The claims were in excess of $30M and included delay claims, cost overruns, and alleged violations of the California False Claims Act.  The matter settled for $30 million in favor of the public agency prior to trial.
Represented a public works general engineering contractor in arbitration against public agency.  The issues in dispute included delay, change order, differing site conditions claims.  The arbitration resulted in an award in favor of the contractor, including attorneys' fees, costs, and pre-award interest.
Represented public works contractors in bid protest and corresponding writ of mandate proceedings throughout California.
Represented contractors and subcontractors in connection with claims brought under the Miller Act.
Prosecuted and defended claims brought under the California and Federal False Claims Acts.
Counseled a public agency in connection with the preparation and negotiation of a design-build contract relating to the design and construction of a $100 million wastewater treatment facility.
Counseled national P3 developer in the preparation and negotiation of prime contracts and design-build contracts in connection with privatized military housing projects throughout the United States.
Counseled public agencies concerning the application of California Prevailing Wage Law to construction performed by private developers on land leased by the public agencies.
Counseled owners, contractors, subcontractors, and architects in connection with the preparation and negotiation of contract documents published by the AIA, DBIA, and AGC.
Best Lawyers®, Litigation-Construction, 2021-present
JD, Pepperdine University School of Law, 1997
BA, University of California at San Diego, 1993
Panelist. "Procopio's Annual Construction Law Forum 2021," October 21, 2021.
Co-author. "How Calif. High Court Rulings Narrow Prevailing Wage Law," Law360 Employment Authority, September 20, 2021.
Co-author. "California Supreme Court Clarifies and Limits State's "Prevailing Wage" Law," August, 20, 2021.
Co-author. "Catch Me If You Can: Serving A China-Based Defendant In Cross-Border Litigation," July 8, 2021.
Co-Presenter. "Best Practices For Avoiding and Mitigating Construction Claims – An Ounce of Prevention…," CMAA San Diego, June 24, 2021.
Co-presenter. "San Diego Construction Law Updates," Construction Management Association of America Webinar, April 22, 2021.
Co-presenter. "COVID-19: Legal/Economic Update and Bond Construction Plans for the Grossmont-Cuyamaca Community College District," Presented to CMAA, December 3, 2020.
Co-presenter. "Preserving Construction Claims in the Face of COVID-19," March 27, 2020.
Co-author. "Wage Law Liability Risks Increase For General Contractors in 2018," December 21, 2017.
Author. "The Legal Landmines of Prevailing Wage Laws in the Construction Industry," October 11, 2017.
Presenter. "California Prevailing Wage Law; Compliance and Critical Updates," CMAA, Southern California Chapter, June 8, 2016
Presenter. "Risk Management and Claims Resolution on California Public Works Projects" CMAA, San Diego Chapter, April 14, 2016
Presenter. "Construction Law Update, New Cases/Statutes from 2015," CMAA, San Diego Chapter, February 11, 2016
Author. "Chapter 12: West Region: Arizona, California, Hawaii, Nevada, Utah," Sweeney, 2006 – 2016 Construction Law Update, co-author.
Presenter. "The Federal and California False Claims Acts," AGC, San Diego Chapter, January 8, 2015
Co-author. "Chapter 19: The Mediation," ABA Forum on the Construction Industry, Construction ADR, 2014.
Presenter. "AB 1565 [new prequalification requirements impacting California school district projects], what it means to you….," CMAA, San Diego Chapter, October 24, 2013
Presenter. "Mechanic's Liens & Stop Notices," AGC – San Diego Chapter, July 11, 2013
Presenter. "Mitigating Risk In Design-Build Contracts," AGC, San Diego Chapter, October 19, 2011
Presenter. "Legal Challenges That Small Businesses Face And How To Respond," AGC, San Diego Chapter, May 13, 2011
Presenter. "California Public Works Construction Law: The Essentials and Latest Developments," Lorman Education Services, San Diego, 2007, 2008, 2009 and 2011
Co-author. "So The American Recovery And Reinvestment Act of 2009 Has Stimulated Your Desire To Contract With The Federal Government: Are You Ready?" Construction Accounting & Taxation, Volume 20/No. 3,, May/June 2010.
Presenter. "The Masquerade of Low Bidders – How To Protect Your City," California Contract Cities Association Annual Municipal Seminar, Indian Wells, May 14, 2010
Co-author. "Chapter 38: False Claims And Fraud in Federal Contracts," Allen and Martin, Construction Law Handbook, Second Edition 2009.
Author. "Recent Developments In Construction Contracts And Dispute Resolution" 2009 Thomson Reuters/Aspatore.
Presenter. "AIA Contracts," Lorman Education Services, San Diego, 2007 and 2008
Presenter. "Battle of the Forms: The Latest AIA Document Changes and the New AGC Challenge," Lorman Education Services, Santa Barbara, March 18, 2008
Board Member, Construction Management Association of America (CMAA)
Board Member, ACE Mentor San Diego, Inc.
Member, Federal Acquisition Regulation Committee, AGC of America
San Diego County Bar Association
J. Clifford Wallace Inn of Court
Federal Bar Association
Send a message to Laurence R. Phillips