The Legal Landmines of Prevailing Wage Laws in the Construction Industry
The Legal Landmines of Prevailing Wage Laws in the Construction Industry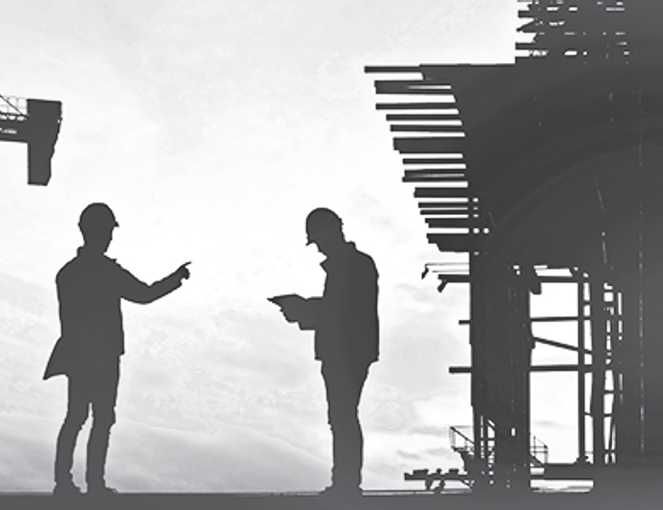 By Procopio Partner Laurence R. Phillips, Construction Group Member
When launching a significant construction project, each stakeholder's senior management likely is focused on securing the highest quality contractors, labor and materials, while adhering to an ambitious schedule and budget. In many aspects of private and public works construction, ensuring compliance with complex prevailing wage laws are likely not front of mind. A look at California's prevailing wage law and the compliance challenges it places on the contracting process suggests that carefully navigating this legal landscape is critical to prevent unanticipated labor costs, penalties, litigation, and, in some cases, criminal liability.
It's helpful to start with an understanding of the objectives of prevailing wage laws: To protect non-union workers employed by contractors or subcontractors on public works projects, under the belief that the public benefits through superior efficiency from workers paid at a level designed to offset the lack of job security and employment benefits they might receive in public sector employment. The Department of Industrial Relations, through the Division of Labor Standards Enforcement, aggressively enforces California's prevailing wage laws with the help of "watch dog" groups that carefully monitor both public and private works projects.
Any contractor in receipt of a "public works" contract, or that company's subcontractors, must "pay not less than the specified prevailing wages to all workmen employed in the execution of the contract."
So that raises an obvious question: "What is a "public work?" Essentially, the law defines it as any construction-related work, including demolition, repairs or maintenance, done under contract and paid for "in whole or in part" out of public funds. California prevailing wage law could also potentially apply to any work involving a publicly owned, leased or operated facility. It can even apply to private contracts if more than 50% of the assignable square footage is leased to a public agency, the lease is entered into before construction begins, or if construction follows plans "furnished by" a public agency. This definition covers a significant amount of work for many construction firms.
Not surprisingly, there are consequences for not complying with these statutes. Penalties can reach as much as $200 per day per worker who is paid less than prevailing wages. It's also critical for contractors to maintain certified payroll records, as a failure to provide those records can lead to penalties of up to $100 for each worker until they are provided. On a project of significant size and scale, those penalties can escalate quickly. Litigation can lead to even more expense, including the awarding of back wages, interest, liquidated damages and attorney fees, among other penalties.
So let's look at two hypothetical scenarios involving contractors and see if the prevailing wage law would apply.
Our first case study involves a public agency that leases land to a developer for purposes of building a hotel. The lease includes a rent-credit intended to partially subsidize construction costs. No public funds are otherwise used by the developer to pay for the construction of the hotel. The private developer hires, and pays, a general contractor to construct the hotel. Do prevailing wage requirements apply to the general contractor and its subcontractors?
In this case the law does apply. A project is considered a pubic work if it is "paid for in whole or in part out of public funds." This standard is applied very broadly and includes: (1) rents, fees, costs, interest rates, etc., that are charged at less than fair market value, or (2) credits applied by the public agency against repayment obligations. It is important to note that the public agency may be ultimately liable for the payment of prevailing wages under this scenario if the construction of the hotel was not clearly identified by the public agency as a prevailing wage project.
Now let's consider a prime contractor entering into a contract for public work with a public agency that requires the payment of prevailing wages. The prime contractor engages a subcontractor for the heating, ventilation and air conditioning (HVAC) portion of the work. This subcontractor provides off-site fabrication and does not sell to the general public.
One of the subcontractor's employees then files a complaint that he wasn't paid prevailing wages for his off-site fabrication work, and the agency issues a penalty on both the prime contractor and the subcontractor alleging a violation of the prevailing wage law. Was the agency correct?
As it happens, it was not. California prevailing wage law doesn't apply here based on what is known as the "materialman exemption." However, the result would have been different had this scenario played out before 2014. Until a change in California law that year, for the materialman exception to apply the HVAC subcontractor would have the burden to establish that it did sell supplies to the general public. The law now only requires a subcontractor to establish that: (1) the fabrication plant is not located on the project site, and (2) the plant was not established for the particular project in question.
Complexity is inherent in any contracting project, and complexity increases when projects involve some public funding or publicly-owned property. California prevailing wage law contains numerous provisions, and legislators continue to expand the law in varying ways. Consultation with experienced counsel is a prudent step for anyone involved in construction work of any sort, to avoid costly penalties and litigation down the road.
MEDIA CONTACT
Patrick Ross, Senior Manager of Marketing & Communications
EmailP: 619.906.5740