"Not Appealable" Means Just That Regarding Institution of IPR Timeliness Challenges: U.S. Supreme Court
"Not Appealable" Means Just That Regarding Institution of IPR Timeliness Challenges: U.S. Supreme Court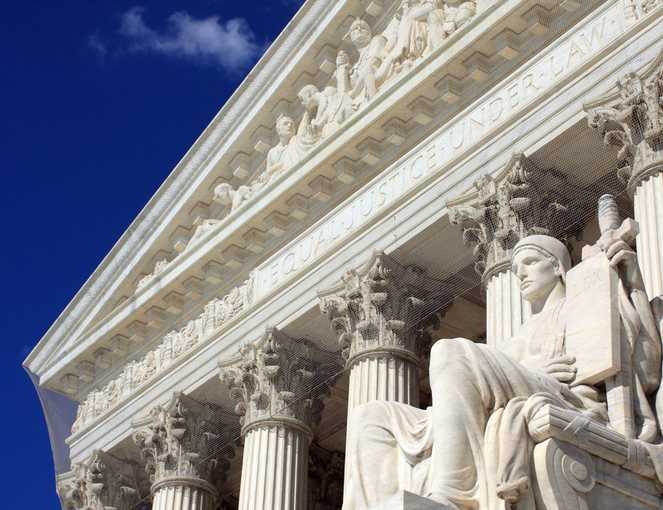 By Procopio Partner Robert H. Sloss
In a decision designed to adhere to Congressional intent of the America Invents Act ("AIA") that post-grant patent reviews should be final, the U.S. Supreme Court ruled 7-2 on April 2 that a patent owner cannot appeal a ruling by the Patent Trial and Appeal Board ("Board") to institute inter partes review ("IPR") of a patent on the basis that the IPR petition was not timely filed. In one of the few patent cases on its docket this term, Thryv, Inc. v. Click-to-Call Technologies, LP, the Court resolved potential tensions between two key procedural elements of the AIA – 35 U.S.C. § 314(d), which makes the Board's "determination . . . whether to institute an inter partes review under this section … final and nonappealable," and 35 U.S.C. § 315(b), which prohibits institution of an IPR more than one year after the filing of a suit involving the patent at issue.
The dispute began in 2001 when Click-to-Call filed a lawsuit against Thryv's predecessors asserting infringement of U.S. patent no. 5,818,836 (the "'836 patent"). Click-to-Call voluntarily dismissed that suit without prejudice. When in 2013 Thryv filed a petition seeking IPR of the '836 patent, Click-to-Call objected to institution of the IPR, in part, on the ground that section 315(b)'s one-year time bar had been triggered by the filing of the 2001 action and had long since expired. The Board disagreed, holding that a voluntary dismissal without prejudice did not start the running of the one-year period of section 315(b). The Federal Circuit ultimately reversed, holding that a Board decision finding the filing of an IPR petition time barred (or not) is appealable. Click-to-Call Technologies, LP v. Ingenio, Inc., 899 F.3d 1321 (Fed. Cir. 2018).
Writing for the seven-justice majority, Justice Ruth Bader Ginsburg first cited to Cuozzo Speed Technologies, LLC v. Lee, 579 U.S. ___, 136 S.Ct. 2131 (2016), in which the Court held that section 315(b) precluded review of another section of the AIA that implicated the Board's decision to institute because "the grounds for attacking the decision to institute inter partes review consist of questions that are closely tied to the application and interpretation of statutes related to the Patent Office's decision to initiate inter partes review." Id., at 2141 (emphasis added). Justice Ginsburg then stated that a decision by the Board to institute (or not) in the face of a challenge under section 315(b) was indisputably "closely tied" to the application of a statute related to the decision to initiate inter partes review.
Next, Justice Ginsburg disposed of Click-to-Call's contention that the non-appealable under "this section" language of section 314(d) refers only to institution decisions by the Board under section 314(a), which directs the Board to institute IPR where "there is a reasonable likelihood that the petitioner would prevail." According to Justice Ginsburg, every decision to institute IPR generally falls within section 314; consequently, the reference in section 314(d) to non-appealable decisions includes all institution decisions, including those made pursuant to section 315(b).
Justice Neil Gorsuch (mostly joined by Justice Sonia Sotomayor) filed an energetic dissent. He criticized the majority's construction of the statutory sections at issue as being without support in the AIA's language or purpose. Justice Gorsuch's greater concern arose from his belief that by depriving an aggrieved party of appellate review of the timeliness of an IPR petition, the majority ignored the "well-settled presumption favoring interpretations of statutes that allow judicial review of administrative action." McNary v. Haitian Refugee Center, Inc., 498 U. S. 479, 496 (1991).
The Court's decision in Thryv settled one of the last open questions regarding the scope of section 314(d). Because the ruling presumably applies both to decisions to institute in spite of a timeliness challenge or not to institute because of such a challenge, it would not seem to favor either petitioners or patent owners.
MEDIA CONTACT
Patrick Ross, Senior Manager of Marketing & Communications
EmailP: 619.906.5740