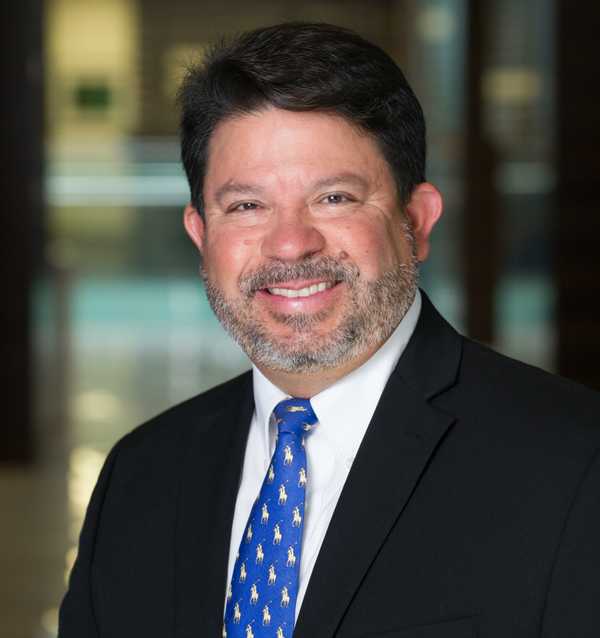 Robert "Bob" Ramos
Partner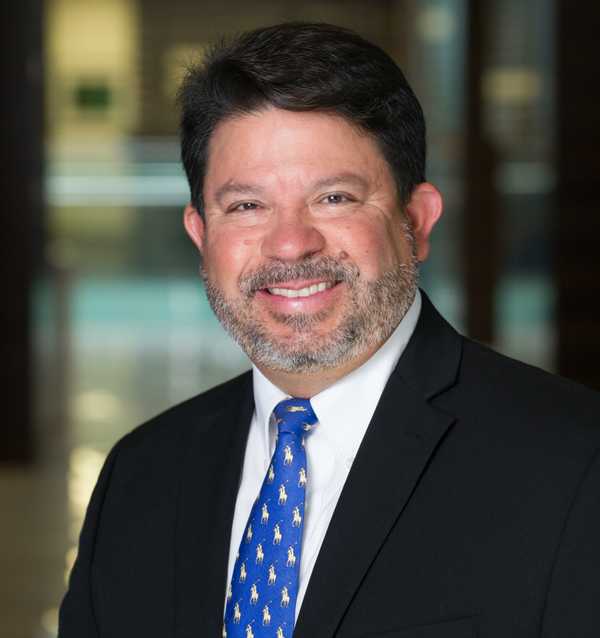 ---
Admissions
California;
US Patent & Trademark Office
---
Address
525 B Street, Suite 2200, San Diego, CA 92101
Overview
Bob assists venture-backed startups, mid-sized companies, basic research institutes, as well as large biopharmaceutical companies related to worldwide patent and trademark acquisition and strategic counseling in the biotechnology arts, including molecular biology, antibodies/peptibodies, protein therapeutics, cancer therapies, gene therapy, cellular immunotherapy, and nucleic acids; as well as next generation sequencing and modern genomics, including microfluidics, microarrays, bioinformatic and pharmacogenomic analysis for personalized medicine and companion diagnostics. Bob's practice includes preparing and prosecuting U.S. and foreign patent applications, patent landscape analysis, opinion work, including patentability, non-infringement, invalidity and freedom-to-operate opinions. He also provides due diligence analysis in connection with venture capital, public and private financing, mergers & acquisitions; as well as litigation support, post-Grant Oppositions, and worldwide Trademark procurement and enforcement strategy.
Bob has extensive Biopharma industry experience where he participated in hundreds of detailed global patent strategy decisions for high value IP assets. As part of an extensive patent strategy, Bob co-managed the expedited generation of a lead recombinant protein and its accelerated pre-clinical development to acceptance for First-In-Human clinical trials. Bob practiced at Amgen for over 10 years, where he was the lead IP Attorney for 2 commercial and 2 Phase I biologics.  Bob also managed the worldwide procurement and enforcement strategy for a trademark portfolio comprising hundreds of registered trademarks protecting numerous pharmaceutical products.
"In addition to being an outstanding, highly creative and winning patent counsel, Procopio attorney Bob Ramos, goes extra miles for his client by leveraging his long-term reputation and relationships for his clients – he is well connected in the Pharma world and freely makes important and key introductions to help his clients advance strategic partnering connections, and gain access to leading scientists and business leaders." – Larry G Stambaugh, Chairman of the Board, Molecular Assemblies, Inc. and Life Director, BIOCOM Board of Directors
"I have worked with many firms and several attorneys for my multiple ventures. I'm yet to find any firm that even comes close to Procopio in terms of professionalism, broad scope and expertise as well as familiarity with the challenges of startups. In Procopio, I'm very fortunate to have been working with Robert Ramos for over 3 years, who is one of the best attorneys in the nation with a deep understanding of the life sciences. I'm always impressed with his ability to grasp concepts and ideas quickly and build strong patents around them while forming powerful strategies to build a versatile patent portfolio that leads to a productive licensing strategy. Moreover, through his great network with the industry, he generously provides productive connections and works like an actual partner of the company more than an advisor. These points have given me confidence to consolidate all my ventures under Procopio and I am looking forward to working with Bob Ramos and his team for years to come." – Inanc Ortac, Founder, CSO of DevaCell; Founder, CSO of Sarmal; Founder, CEO, CSO of Innovasion Labs PINC; and recipient of the 2020 Biocom California Life Science Catalyst Award
DISCLAIMER: These testimonials or endorsements do not constitute a guarantee, warranty, or prediction regarding the outcome of your legal matter.
JD, University of San Diego School of Law
MS, (Biology/Molecular Genetics) University of California, San Diego
BS (Molecular Biology), University of California, San Diego
Co-author. "Pharma-Related Patent Enablement Reaches the Highest Court," November 10, 2022.
Co-author. "Tacking in Headwinds: Integrating AI and Machine Learning in Life Sciences," October 21, 2022.
Presenter. "Biotechnology/Pharma IP Law – Patent Term Extension" – Meritas Webinar – What You Need to Know about Obtaining Patent Rights; February 24, 2021.
Co-author. "Obtenga de manera rápida patentes relacionadas con el COVID-19 . . . ¡Sin costo adicional!," August 5, 2020.
Co-author. "Obtain COVID-19-Related Patents Fast… At No Additional Cost!," May 11, 2020.
Author. "USPTO Further Extends Certain Patent Filing Deadlines," May 4, 2020.
Author. "USPTO Extends Certain Patent Filing Deadlines," April 8, 2020.
Author. "Cares Act Provides USPTO Discretion To Extend Certain Patent and Trademark Filing Deadlines," March 30, 2020.
Presenter. "Managing 3rd Party IP and Freedom-To-Operate in Drug Development," The 17th Annual San Diego BioPharma Conference, San Diego, Ca, June 9, 2018.
Co-presenter.  "The 21st SABPA Entrepreneur Symposium — Licensing of IP & Tech Transfer in Biotech Arena," San Diego, Ca, April 12, 2018.
Author. "Millennium Case May Strengthen IP Portfolios of Pharma Companies," July 21, 2017.
Moderator. "Biosimilars IP Litigation: Where We've Been and Where We're Heading," BIO International Convention, San Diego, CA, June 21, 2017.
Panelist. "Don't Fear the Walking Dead: Patent Eligibility Survival Strategies for Biotech and Life Sciences Patents," Licensing Executives Society, Inc. – Silicon Valley Chapter, October 19, 2016.
Panelist. "WHERE TO FILE: A Framework For Pharmaceutical and Biotechnology Companies To Develop An International Patent Filing Strategy," Thomas Jefferson School of Law International Symposium, San Diego, April 2014.
Board of Directors, Biocom, 2019-to present
State Bar of California
American Intellectual Property Law Association
San Diego Intellectual Property Law Association
San Diego Venture Group
Whitlock, Jared. "Biocom Adds 3 Board Members," San Diego Business Journal, August 26, 2019.
"Biocom Appoints Additional Members to Board of Directors from Bayer, KPMG and Procopio," Biocom, August 26, 2019."
Fikes, Bradley. " Life Technologies Wins U.S. Supreme Court Patent Case," (C1, continued on C4) The San Diego Union-Tribune. February 23, 2017.
Frisch, Randy. "Attorney Brings Life Science Expertise to New Role at Procopio," San Diego Business Journal, August 1, 2016
Send a message to Robert "Bob" Ramos