Pending California Legislation Could Build Upon—Or Conflict With—Forthcoming SEC Disclosure Rules
Pending California Legislation Could Build Upon—Or Conflict With—Forthcoming SEC Disclosure Rules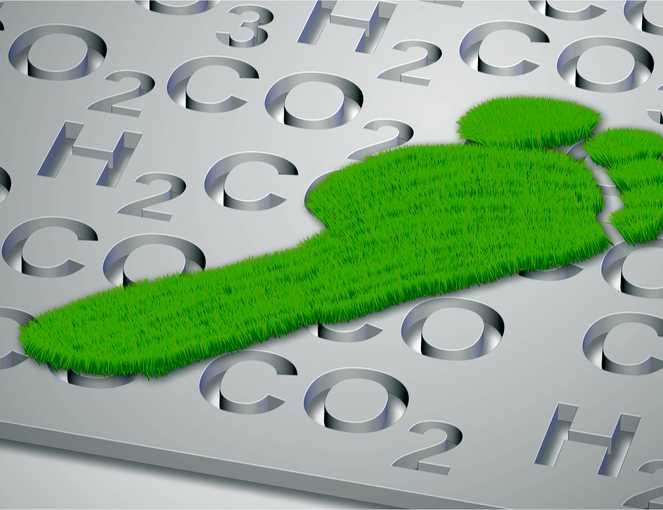 Proposed legislation currently in the California Senate seeking to impose new reporting requirements for emissions arrives as the U.S. Securities and Exchange Commission (SEC) is considering climate-related public company disclosure requirements. While it is not yet clear how similar the proposed SEC rules as a whole may end up being to the proposed legislation's proposed framework, it is likely the case that the California legislation and accompanying California Air Resources Board (CARB) regulations will go beyond what is ultimately required by the SEC.
SB 260 was recently advanced from the California Senate Appropriations Committee. It would require U.S.-based companies that do business in California and with revenues in excess of $1 billion to annually verify and report, beginning on January 1, 2024, their direct and indirect greenhouse gas (GHG) emissions, using specified standards, from their operations and supply chain to the Secretary of State (SOS). This bill further requires the CARB to develop regulations to guide that submission process, and to issue a report that estimates the emissions reductions necessary to maintain climate change below specified levels and make recommendations for how companies can achieve those reductions.
While recent reports have suggested SEC regulators are struggling with the potential reach of the proposed rule, and its potential reach to emissions throughout a regulated entity's supply chain—known as "scope 3 emissions"—SB 260 notably includes such emissions. In SB 260, scope 3 emissions are defined to be other indirect emissions from "activities of a covered entity that stem from sources that the covered entity does not own or directly control and may include, but are not limited to, emissions associated with the covered entity's supply chain, business travel, employee commutes, procurement, waste, and water usage." The effect of this language is broad, in that it is specifically intended to "include all other indirect emissions that occur in a company's value chain." Commenters have noted that such broad language may prove to be difficult to implement, particularly with smaller suppliers to reporting organizations, and the recent Senate Floor Analysis acknowledges that "scope 3 emissions for one organization are often the scope 1 and scope 2 emissions of another" such that there is a risk of over-counting actual emissions.
Required regulations from CARB may provide more certainty to address data gaps and address double-counting of emissions, and the legislation may also see further clarifying amendments. For example, under the recent amendments to the bill, companies would be required to use the "Greenhouse Gas Protocol standards and guidance developed by the World Resources Institute and the World Business Council for Sustainable Development, including guidance for scope 3 emissions calculations that detail acceptable modeling and statistical analysis when scope 3 emissions data from nonreporting entities is unavailable or not feasible." For example, the emissions created by burning natural gas in a power plant would be accounted for as scope 1 emissions for the power plant, as scope 3 emissions for the company responsible for initially extracting the natural gas from the earth, and as scope 2 emissions for any business who purchased the electricity made by that power plant.
The stated purpose of SB 260 is to provide additional information for regulators to target further carbon emissions reductions. By July 1, 2026, CARB must submit a report on the disclosures to the Secretary of State that includes "information and analyses," and "a best reasonable estimate of the required annual aggregated greenhouse gas emissions levels of reporting entities that would be necessary to maintain global temperatures within 1.5 degrees Celsius of preindustrial levels," according to the amended measure. This CARB report must also include recommendations "that reporting entities may consider to effectively reduce their remaining emissions in line with what is recommended by" the Science Based Targets initiative (SBTi) "to maintain global temperatures within 1.5 degrees Celsius of preindustrial levels."
Many in the environmental community have expressed concern regarding the lack of specifics at the recent COP-26 Glasgow summit for achieving the goal of limiting the rise in the average temperature to 1.5 degrees, and California legislators are specifically working to push specific regulatory provisions in California to achieve this goal. In addition to the fact that the proposed California legislation also reaches private companies doing business in California, the scope 3 emissions data requirements looks like they may be broader than what the SEC may ultimately adopt. Given the size of the California market, the requirements of SB 260 can have a broad national and international impact that could go far beyond what the new SEC rules will require.
Further, even if the new SEC rules are challenged and delayed, this legislation could nevertheless require companies that do business in California to act in any event, regardless of the outcome of the litigation. In addition, SB 449, which did not advance, would have required large corporations, banks, and insurance companies to report the financial and other risks they face from climate change and its effects. It is also possible that revisions to SB 260 before passage may include these provisions as well, which are not anticipated to be broadly addressed in the new SEC rules.
Procopio is uniquely positioned to provide guidance on both federal and California state environmental and climate-related issues. Our attorneys in our Environment and Natural Resources and Energy practices are standing by to help.
MEDIA CONTACT
Patrick Ross, Senior Manager of Marketing & Communications
EmailP: 619.906.5740