Ken Weixel, Former Deloitte Managing Partner in San Diego, Joins Procopio
Ken Weixel, Former Deloitte Managing Partner in San Diego, Joins Procopio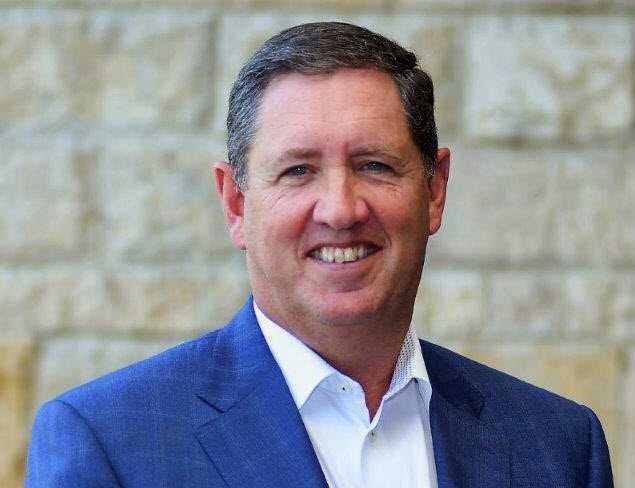 January 24, 2022 (San Diego): Highly accomplished life sciences and healthcare industry leader Kenneth Weixel has joined Procopio Business Advisors, LLC (PBA), a wholly owned subsidiary of Procopio, Cory, Hargreaves and Savtich LLP, as a Senior Growth Advisor. Weixel, the former Managing Partner of the San Diego, California, office of Deloitte LLP, brings decades of experience working with life sciences and healthcare companies of all sizes and in all stages of growth as a trusted advisor on corporate governance, effective controls, mergers and acquisitions and transparent financial reporting. Weixel will advise and assist Procopio's expanding Life Sciences team in this newly created position, providing strategic guidance as Procopio continues to support the biotech, pharmaceutical and medical device ecosystem throughout California.
PBA provides clients with business and management consulting services, helping clients achieve sustainable growth and/or becoming attractive acquisition opportunities. Weixel will be responsible for the direction and development of non-legal consulting projects for new and existing PBA clients with an emphasis on projects involving finance, governance, risk and mergers and acquisitions. PBA also supports technology start-ups with LaunchPad, an incubator program founded in 2012. Weixel will help increase its impact and presence in the San Diego life sciences marketplace.
"Procopio's life sciences team is top notch, already active in the community and well positioned to grow here in San Diego as well as throughout California and beyond," Weixel said. "Over the last several years I have been able to spend time to really get to know the core members of the Procopio Life Sciences Team, and they have the capability to serve the increasing needs of the life sciences companies who continue to develop, grow and expand here in San Diego and the rest of California."
John Alessio, Procopio's Managing Partner, added: "It's important that we have the right resources in place to continue to serve and support our ever-expanding life sciences client portfolio. We are excited to have Ken play a critical role in managing our growth."
A certified public accountant, Weixel will work alongside Procopio's Life Sciences, Mergers & Acquisitions (M&A) and corporate attorneys in San Diego and beyond in assisting these innovators grow their businesses from funding to exit.
During his seven years leading Deloitte's San Diego office, Weixel helped to expand its operation from 200 to more than 450 professionals, guiding it to become the largest accounting firm in San Diego. He took the reins of the San Diego office in 2014 tasked in part with growing its Life Sciences practice, given his decades of work with that industry, having previously served in leadership positions with Deloitte's Life Science and Healthcare industry practices. Much of Weixel's career with Deloitte involved growing the Life Sciences and Healthcare focus of the firm's M&A practice. In so doing he has worked closely with many of the country's largest law firms, as well as leading private equity and venture capital players.
Weixel received his B.S. in Accounting from Capital University in 1980. He is also a graduate of the Columbia University Graduate School of Business Leadership and the Wharton School of Executive Leadership. Weixel has served on the Boards of Biocom, the California Chamber of Commerce and the Century Club of San Diego, and also served on the Executive Committee of the United Way of San Diego County. He previously served on the Board and the Executive Committee of Capital University, where he chaired the Audit, Finance and Human Resources Committees. Since 2016 Weixel has been recognized as one of San Diego's top 500 Influential Business Leaders in the San Diego Business Journal SD 500.
Procopio has an active Life Sciences practice, representing leading innovators in securing critical intellectual property, recruiting investors and capital, obtaining licensing deals, and conducting M&A transactions. Many Procopio attorneys bring extensive educational and professional backgrounds in science and technology to their clients. The firm has long assisted startups in growing their businesses with its LaunchPad incubator program in its Del Mar Heights office, in the heart of San Diego County's Life Sciences region.
About Procopio Business Advisors
Procopio Business Advisors (PBA), a wholly owned subsidiary of Procopio, provides a wide range of value-add non-legal services to corporate clients, including incubator, finance, risk assessment, governance, and mergers and acquisitions. PBA's offerings include the LaunchPad incubator, housed in Procopio's Del Mar Heights office, the heart of San Diego's innovation community. Since 2012, a select group of carefully chosen entrepreneurs have begun the formation, protection of core technology, early funding and growth of their companies in our LaunchPad incubator. Learn more.
MEDIA CONTACT
Patrick Ross, Senior Manager of Marketing & Communications
EmailP: 619.906.5740