California Supreme Court Clarifies and Limits State's "Prevailing Wage" Law
California Supreme Court Clarifies and Limits State's "Prevailing Wage" Law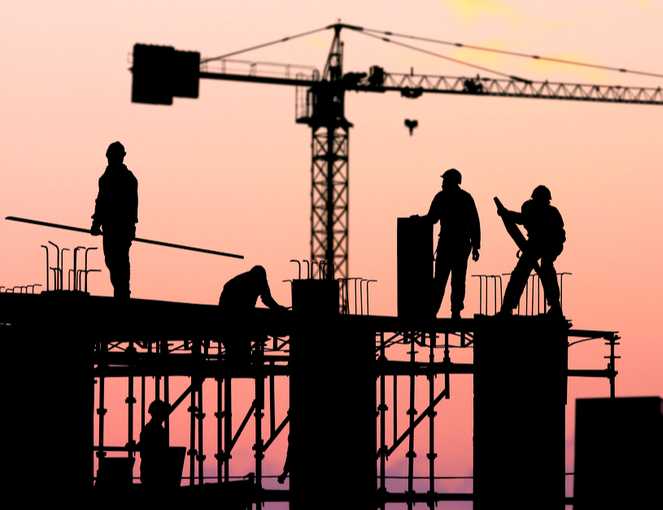 Two important decisions issued by the California Supreme Court are of great significance and should come as good news to public works construction contractors, subcontractors and suppliers operating in the state, as they clarify and limit the scope of California's "prevailing wage" law. The decisions should have an immediate impact on the bidding of public works projects, administering certified payroll on current projects, and pending claims with the Division of Labor Standards Enforcement (DLSE), Caltrans, and other state, public and local agencies.
The California Supreme Court issued two prevailing wage-related decisions — Mendoza v. Fonseca McElroy Grinding Co., Inc., 2021 WL 3612745 (Case No. S253574), and Busker v. Wabtec Corporation, 2021 WL 3612126 (Case No. S251135) — on August 16, 2021. In Mendoza, the Court ruled that the prevailing wage law did not apply to plaintiffs' "mobilization work," which involved transporting heavy machinery to and from a public works site. This decision should have a broad application to most material and equipment suppliers in California (e.g., ready-mix concrete suppliers, material (rock, dirt, sand, gravel, sub-base haulers, etc.) and the contractors and subcontractors that they serve.
In Mendoza, it was undisputed that operation of the machinery at the site qualifies as "public work." However, plaintiffs did not contend that mobilization is "public work" as that term is defined in the applicable statutes. Instead, they argued that under Labor Code section 1772, they are "deemed to be employed upon public work" because their mobilization work was performed "in the execution" of a public works contract. According to the Court, "Plaintiffs urge an interpretation of section 1772 that would enlarge the scope of the prevailing wage law to encompass activities that the Legislature has not otherwise defined as public work," and that "[t]his expansive interpretation is unsupported by either the statutory language or legislative history," "Section 1772 was not intended to define or expand the categories of work covered by the prevailing wage law," and "[a]s a result, plaintiffs' reliance on that statute is misplaced."
The Court reviewed the legislative history and intent of the prevailing wage law, and expressly disagreed with, disapproved of and overruled several lower court decisions, its own 4-3 decision in Bishop v. City of San Jose, 1 Cal. 3d 56 (1969), and the DLSE's unsupported expansive interpretation of public work: Williams v. SnSands Corp., 156 Cal. App. 4th 742, 753 (2007); Sheet Metal Workers' Internat. Assn., Local 104 v. Duncan, 229 Cal. App .4th 192, 205-06 (2014) ("In effect, the framework adopted by these cases extends the coverage of the prevailing wage law to activities not statutorily defined as 'public work,' so long as that labor is integrated into construction or other defined public work"); O.G. Sansone Co. v. Department of Transp., 55 Cal. App. 3d 434, 459 (1976) ("Further, the approach in Sansone, Williams, and Sheet Metal causes coverage to turn on factors other than an activity's definition as a public work. To the extent coverage is premised upon whether an activity is integrated into the flow process of construction, the approach ignores the carefully crafted definitions of public work contained in the prevailing wage law. Moreover, it is not entirely clear what it means for an activity to be 'integrated' into construction or other defined public work.").
In Busker, in excluding "rolling stock" from prevailing wage law coverage, the Court resolved two questions: (1) "Does publicly funded work on rolling stock, like train cars, fall under the statutory definition of 'public works'?"; and (2) "Alternatively, does the work on rolling stock in this case qualify as 'public work' because it is integral to other activity that itself qualifies as public work?" The Court answered "No" to both questions.
In Busker, the Southern California Regional Rail Authority operates a large train system known as Metrolink. In 2010, it entered into the prime contract with Parsons Transportation Group, Inc. ("Parsons") to design, furnish, and install a comprehensive communications network called Positive Train Control (PTC) to prevent collisions and other dangerous train movement. The expansive $216 million public undertaking included wayside signals, systems on locomotives and rail cars, back office servers, a communications network, and a centralized dispatching system, along with software development and installation. The system required integration of various components located on trains, at wayside sites along tracks, and at centralized control centers. While the undertaking was done under a public contract, not all aspects of the enterprise necessarily qualify as a public work.
In conclusion:
The onboard work performed under the Wabtec subcontract is not itself "public work" because it is not "construction" or "installation" involving fixed works on land. Further, merely because the onboard work permits the field work and the broader PTC communications system to function does not transform it into "public work."
Please contact the lawyers at Procopio to better understand how the recent decisions could impact your business and bottom line.
MEDIA CONTACT
Patrick Ross, Senior Manager of Marketing & Communications
EmailP: 619.906.5740