2022-2023 Procopio LaunchPad Incubator Startup Class Up and Running
2022-2023 Procopio LaunchPad Incubator Startup Class Up and Running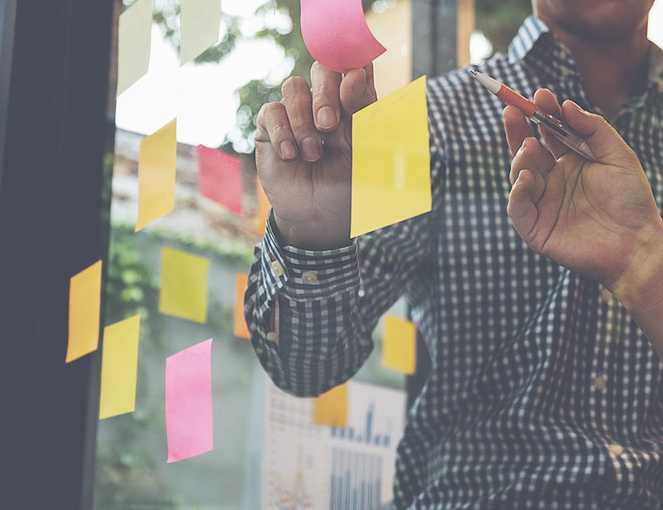 December 7, 2022 (San Diego, CA) – Four exciting startups are participating in Procopio's 2022-2023 LaunchPad incubator class. They include CargoShot, an innovator in freight tracking; Enti3, an AI-enabled wearable tech developer for those with autism; Kaptain, an all-inclusive outdoor adventure organizer; and Perceev, a creative SaaS platform for endurance sporting events.
Since 2012, select groups of carefully chosen emerging growth companies have begun their formation, protection of core technology, early funding and growth in Procopio's Del Mar Heights offices, located in the heart of San Diego's high-technology community. The companies' entrepreneurs have worked side by side with Procopio attorneys focused on understanding their industries and positioning them for growth and success. This new class showcases LaunchPad's return after a two-year hiatus due to COVID-19.
LaunchPad participants receive a selection of complimentary corporate and intellectual property legal services along with office space and back-office business support. The nine-month program also includes educational opportunities on key topics including valuation, funding, intellectual property strategy, employment issues, and pursuing a strong exit. Procopio attorneys provide ongoing legal support and assist with corporate structuring, patent protection, investor pitches, branding, and growth strategy.
Meet our 2022-2023 participants:
CargoShot has developed what it considers the premier application for documenting and tracking "proof of condition" for freight moving through the supply chain, across shipping, receiving, and cross-dock operations. Users now have the ability to verify multiple aspects of freight condition, including labeling, packaging, handling, and loading. CargoShot proactively seeks to save shippers and logistics providers thousands of dollars in fines, penalties, and freight claims with each shipment.
"We are thrilled to be selected to participate in Procopio's LaunchPad Incubator program," said CargoShot President Jon Van Winkle. "LaunchPad has a long and successful history of assisting companies in their early formation and growth, as well as guiding them to successful early-stage funding rounds."
Enti3
Enti3's founder believes that by providing unparalleled education tools and AI-integrated wearable tech to the 100M+ global population of persons with Autism, their communication abilities will transform to allow personal and professional success. 30% of persons with Autism report complete social isolation. Only 5% ever marry. Only around half of adults with Autism ever have a paying job in their 20s or 30s. This is a humanitarian crisis, and Enti3 is pushing to solve it.
"I've joined LaunchPad because the Procopio team is a powerhouse of IP knowledge poised to accelerate and protect the IP of tech start-ups," said Enti3 founder Chris Taicher.
Kaptain is an innovative discovery and planning tool designed to make it easy to plan your experiences, organize your gear, and find the right rentals for your next epic adventure. With curated activity data for thirty-three outdoor sports, Kaptain empowers many types of outdoor enthusiasts. Outdoor recreation can be intimidating, which is why Kaptain is on a mission to make outdoor recreation more accessible for all.
"We pursued Procopio's LaunchPad due to the combination of Procopio's extensive experience with startups, presence in the San Diego community, and the team who will be working with us over the next 9 months," said Kaptain founder Kirk Magnuson. "In 2023, we are eager to launch our mobile platform, continue building our gear rental marketplace, and connect with investors."
Perceev is a SaaS platform and micro media solution for endurance sporting events worldwide. Race organizers are able to build an event app with live athlete tracking and leaderboards to improve participant engagement on race day and continue stickiness throughout the year.
"We are thrilled to participate in the LaunchPad Program. Procopio has assembled a rock star team of advisors; from the partners in the corporate and IP practices to executives in finance, senior level management, venture capital and more!" said Perceev founder & CEO Ed Hoffman. "These resources will help establish the foundation we need to not only obtain funding in the short term, but obtain long term success. We couldn't be more excited to find this amazing opportunity in our hometown of San Diego, the birthplace of Triathlon. An awesome bonus is that the majority of these advisors are endurance athletes themselves. It's going to be an awesome nine months."
A key strength of the LaunchPad is its Advisory Board comprising successful entrepreneurs and investors and experts in finance, marketing and other critical areas for emerging-growth companies. Members include life sciences serial entrepreneur and CONNECT Entrepreneur Hall of Fame inductee Magda Marquet; serial medtech entrepreneur, venture investor, board member and advisor Brian Kelleher; longtime San Diego growth strategist Susan Kuruvilla; Tech Coast Angels LA co-founder John Morris; and healthcare executive and board advisor Sal DiGiuseppi.
LaunchPad is a program of Procopio Business Advisors, LLC (PBA), a wholly-owned subsidiary of Procopio, Cory, Hargreaves & Savitch LLP (PCHS). Ken Weixel, a highly accomplished life science and healthcare industry leader and the former Managing Partner of the San Diego, California, office of Deloitte LLP, is a consultant for the LaunchPad.
MEDIA CONTACT
Patrick Ross, Senior Manager of Marketing & Communications
EmailP: 619.906.5740