"Father of Malbec" First South American to Win Wine Enthusiast Lifetime Achievement Award
"Father of Malbec" First South American to Win Wine Enthusiast Lifetime Achievement Award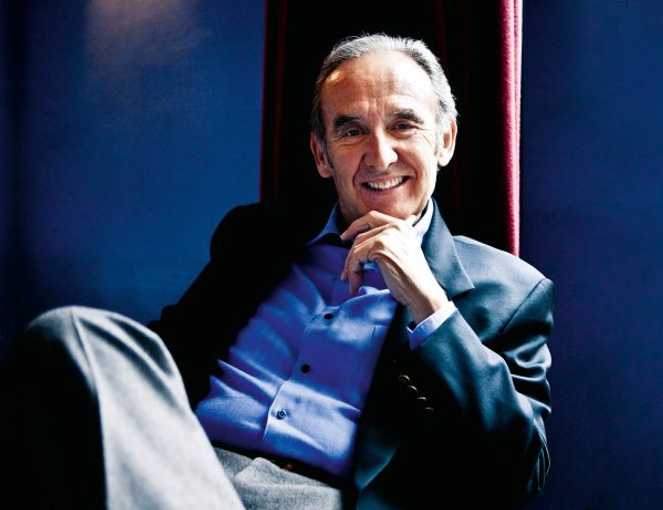 Huge congratulations are in order to client and Argentine wine legend Dr. Nicolás Catena Zapata of Catena Zapata Winery on becoming the first South American to receive a Wine Enthusiast Lifetime Achievement Award. He received the honor at Wine Enthusiast's 22nd Annual Wine Star Awards ceremony in Miami, Florida. Known as the "Father of Malbec," he played a leading role in establishing Argentine wine's reputation for its extraordinary high-altitude terroirs, world-class quality, and ageability.
While in Napa Valley, California in the 1980s, Dr. Catena became inspired by a new generation of wine producers, returning to Argentina to introduce modern winemaking techniques and equipment to the family winery in Mendoza. Dr. Catena sought out the best places to palnt vineyards, pushing the limits of viticulture to extreme altitudes, parcels exceptional for vine growing and providing unique flavors and aromas. The resulting Adrianna Vineyard has has been referred to as the Grand Cru of South America.
"I am truly honored," Dr. Catena said upon receiving the award. "Coming from a family of immigrants, I think of my grandfather, Nicola Catena, who traveled from Le Marche, Italy, to Argentina at the age of 17, alone and facing an uncertain future. Three years later, in 1902, he planted his first vineyard of Malbec along the Tunuyan river, in Mendoza. I know that my grandfather would be proud of our family today."
Dr. Catena and Catena Zapata Winery is a longtime Procopio client, served by many of the firm's Latin America practice attorneys including Enrique Hernandez-Pulido, Pedro E. Corona de la Fuente, Juan Pablo Zaragoza, Paloma Armella Álvarez, Anuar Estefan, and Juan Arau.
Learn more in this press release and in this Wine Enthusiast article.
Photo credit Steve Stills Photography
MEDIA CONTACT
Patrick Ross, Senior Manager of Marketing & Communications
EmailP: 619.906.5740