Telehealth Entrepreneur Named a 2022 CEO of the Year
Telehealth Entrepreneur Named a 2022 CEO of the Year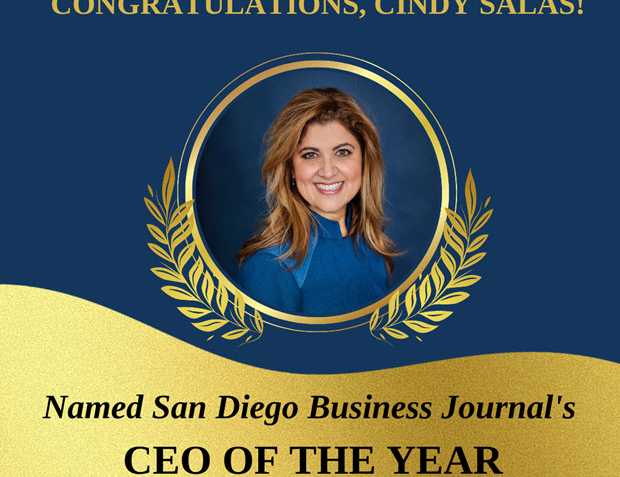 Congrats to longtime client and founder and CEO of WithHealth, Inc. Cindy Salas on her recognition as a San Diego Business Journal CEO of the Year. The journal annually recognizes CEOs who contribute to their company's growth, provide inspiring leadership, and engage in their communities.
WithHealth improves employee health and employer outcomes as a digital precision care telehealth company. It makes genetics-based healthcare affordable, proactive, accessible and preventative by utilizing genomics, digital twin technology, augmented intelligence, and care coordination to provide a 360-degree individualized health profile. Procopio Corporate Law Partner William Eigner has represented Salas and WithHealth since its 2017 launch.
Said Salas at a June 30, 2022 ceremony recognizing her:
My goal in founding WithHealth is to do my part to fix a broken healthcare system and deliver on the promise of precision care. That promise means ensuring healthcare is accessible and affordable for all. It is an honor to be recognized in the pursuit of this goal and I am ever grateful for WithHealth's employees and the WithHealth Medical Group for their daily contributions and dedication to our mission.
Learn more in WithHealth's press release.
MEDIA CONTACT
Patrick Ross, Senior Manager of Marketing & Communications
EmailP: 619.906.5740