Teen Inventor Develops Patent-Pending Robotic Tool for Dog Owners
Teen Inventor Develops Patent-Pending Robotic Tool for Dog Owners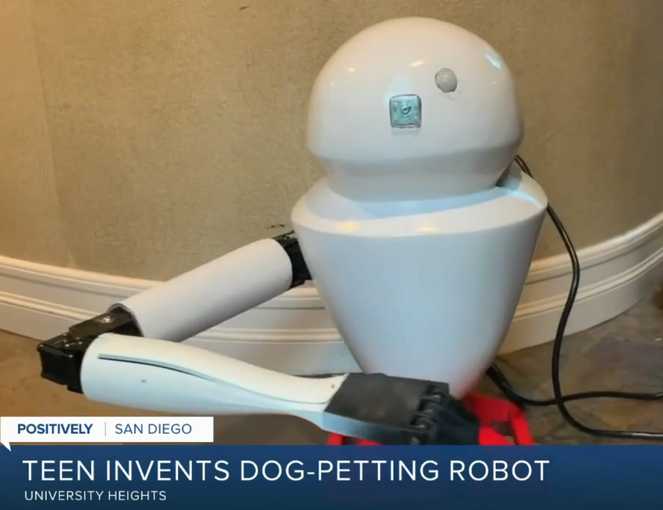 Kudos to client and teen inventor Cassidy Matwiyoff on having her innovation featured on ABC 10 News San Diego. Over the last four years, this senior at the Academy of Our Lady of Peace high school in San Diego, California, has developed an invention called Bow Wow, a robotic device that dispenses a treat for dogs and then begins petting them. It's designed to be a companion for dogs coping with loneliness while their owners are away from the house.
After watching an episode of "Shark Tank," she asked herself, "What problem can I solve in this world?" The answer was lonely pets. She's developed a working prototype and has tested it at a local animal shelter to ensure dogs are comfortable with it. Procopio IP attorney Steve Beuerle is working with her to secure a patent.
"It is patent pending," said reporter Vanessa Paz after her on-air report, "so that's really cool, becuse she could become the next candidate for 'Shark Tank.'"
View the video below or on ABC 10 News' website, along with a transcript of the video.
MEDIA CONTACT
Patrick Ross, Senior Manager of Marketing & Communications
EmailP: 619.906.5740