Consumer Products
Whatever your role in the consumer products industry–manufacturer, licensor, distributor or retailer–we know the unique legal challenges you face. We provide soup-to-nuts legal support whether you're selling soup or nuts (or sports equipment or luxury goods or you name it).
Let's Talk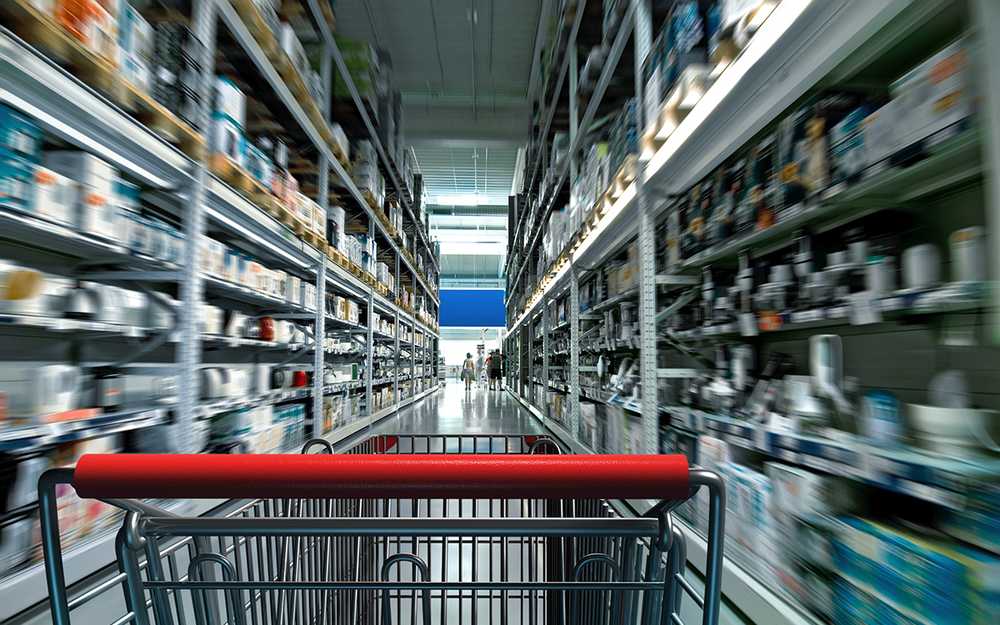 Summary
Our Consumer Products attorneys have a passionate interest in the wide range of industries they serve–including apparel, food and beverage, luxury goods, active sports, and more–and are committed to remaining on the cutting edge. We work collaboratively with you, providing a wide range of legal support with diverse practices and consumer products brand experience. Our attorneys bring in-depth understanding of the day-to-day challenges faced by manufacturers, licensors, distributors and retailers of consumer products. We help you establish, operate and protect their businesses, proactively help them grow your businesses, including maximizing the value of your business through a possible exit.
Our attorneys serve on the boards of and are active members in a wide variety of consumer product industry trade associations, and routinely attend trade shows to immerse ourselves in the latest innovations in the consumer products space. We regularly write for trade publications and provide informational lectures on industry-specific topics.
Product Packaging
Fundraising, Financing and Restructuring Transactions
Mergers & Acquisitions and Strategic Joint Ventures
Branding and Other Intellectual Property Protection
Licensing, Distribution, Co-Packing and Commercial Agreements
Export Controls
Labor Law Compliance
Tax Strategies
Real Estate Facilities
Internet Regulatory and Compliance Issues
General Counsel Services
Represented majority shareholders in nutritional snack company in their $340M sale to international NYSE brand company
Represented Oakley, a worldwide leader in performance optics, it its acquisition of Eye Safety Systems for $110M
Represented Oakley in the acquisition of The Optical Shop of Aspen for an undisclosed amount
Represented Oakley in the acquisition of Oliver Peoples® for $55.7M
Represented DC Shoes, Inc., a leader in performance skateboarding shoes and a renowned action sports brand, in its acquisition by Quicksilver, Inc. for $50M
Represented Prana, a designer and manufacturer of active wear, in its $50M acquisition by Liz Claiborne, Inc.
Represented Callaway Golf Company (NYSE: ELY), a designer and manufacturer of golf equipment and apparel, in its acquisition of FrogTrader, Inc. (now Callaway Golf Interactive, Inc.), a leader in ecommerce and retail logistics
Represented Family Fitness Centers in its $63M acquisition by 24 Hour Nautilus
Represented Ray Wilson California Fitness in its $42M acquisition by Fitness Holdings (Asia), an affiliate of 24 Hour Fitness
Represented high end hunting gear company in its $50M sale of minority interest to leading private consumer growth equity firm.
Represented consumer products manufacturer in its $30M sale to a large, private equity-backed, strategic buyer.
Represented leading beverage company in its Series D Preferred round led by large private equity fund.
Represented leading alternative creamer in its Series B Preferred round led by large private equity fund.
Represented owners of regional food and beverage franchise chain in a $30M sale to a large private equity fund.
Represented private equity sponsor in its majority acquisition of a pet food company.
Represented a premier surf and stand up paddle board company in its acquisition by a leading watersports company
Represented a leading climbing shoe company in its acquisition by a large outdoor company
Represented a leading company in the surf industry in multiple strategic acquisitions
Represented SIR Fitness Holdings in its acquisition and development of six Crunch Fitness facilities in Orange County
Represented golf simulation company in its sale to a private equity firm and golf manufacturing company