Protecting Your Online Brand on Amazon
Protecting Your Online Brand on Amazon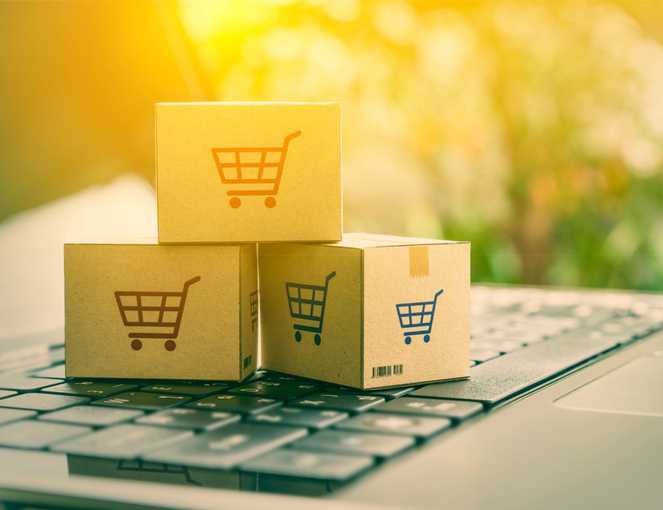 In today's ever-expanding e-commerce environment, online brand protection and enforcement has become a necessary undertaking of paramount importance for brand owners in efforts to combat the illicit trade of counterfeit and infringing products. With around 2 million active sellers on Amazon, and approximately 200 million active Amazon Prime subscribers, it's easy to understand why brand owners choose to offer their products on Amazon.
Amazon has established itself as the gold standard of the modern consumer experience, offering essentially unparalleled fast and efficient customer service. However, brand owners selling their products on Amazon have struggled to control the consumer experience, risking reputation and goodwill established in their brands that may have taken significant amounts of time and money to develop.
The loss of control, in large part, has been caused by the proliferation of counterfeit and infringing products offered by third party sellers. These third party sellers have the ability to bid on Amazon Ads for similar key words that will position their product next to the genuine product when the consumer searches for the genuine product. Consumers may be enticed to purchase the cheaper version, and may not know it isn't genuine until they receive the inferior quality product.
For some time, many e-commerce platforms, including Amazon, took a hands-off approach when brand owners began to complain, citing that they are not best-positioned to evaluate intellectual property disputes. However, with increasing intellectual property violations plaguing brand owners, and inferior quality knockoff goods ending up in the hands of Amazon customers, mounting pressure from brand owners and customers alike encouraged Amazon to develop some intellectual property protection and enforcement tools to uphold the integrity of brand reputations. A brief overview of some of these tools available to brand owners is discussed below
Amazon Brand Registry
Amazon Brand Registry is a resource Amazon offers for trademark protected products that enables brand owners to report unauthorized uses of the trademark by third-party sellers. Amazon Brand Registry enables the brand owner to find use of its trademarks in different Amazon stores by searching for images, keywords, or a list of Amazon Seller Identification Numbers (ASINs) in bulk and report suspected violations. An ASIN is a 10-character alphanumeric unique identifier assigned by Amazon for product identification.
To be able to participate, you are required to hold an active trademark registration (or application in one or more qualifying countries), be able to verify yourself as the rights owner for the trademark, and have an active Amazon account. However, reporting suspected violations is still the responsibility of the brand owner, and constantly policing Amazon for counterfeit or infringing products can be an onerous and burdensome task.
Amazon Transparency
Another Amazon resource available to help sellers identify and report counterfeit products and unauthorized uses of protected IP is Amazon Transparency. Amazon Transparency is a product serialization service that helps identify individual units to guarantee genuine products are reaching customers. To help guarantee authenticity of products, brand owners apply unique, alphanumeric codes to their products, which can then be verified by the customer via mobile app once the customer receives the product. In order to participate in Amazon Transparency, each brand owner must have the ability to verify itself as the brand owner for the particular products, and have a Global Trade Item Number (GTIN) on each product produced, e.g. UPC or barcode.
Amazon Utility Patent Neutral Evaluation Process
For sellers seeking to protect and enforce their rights in patented products, Amazon offers the Amazon Utility Patent Neutral Evaluation Process. The process is currently invitation-only and limited to utility patents. The objective of the process is to facilitate out-of-court dispute resolution using a neutral evaluator (who is a patent attorney) selected by Amazon.
When a suspected infringement has occurred, the patent owner submits an Amazon Utility Patent Neutral Evaluation Agreement for the ASIN in question. Amazon then sends the Agreement to each seller offering the ASIN. Each seller can either agree to continue with the Evaluation or have their listings removed from Amazon. All parties who agree to participate pay the evaluator a $4,000 deposit, and the evaluator sets a briefing schedule. The patent owner has 21 days to submit initial arguments, and the seller has 14 days to respond. Thereafter, the patent owner has 7 days to submit an optional reply.
The evaluator will then consider the arguments submitted by each party and issue its decision. The evaluator will either find that the patent owner is likely to prove that the accused product infringes the asserted patent claims, or not. Under the Neutral Evaluation rules, the evaluator provides the basis for his or her finding only if the evaluator finds in favor of the seller. If the evaluator finds in favor of the patent owner, Amazon will take down the accused product listings. If the evaluator finds in favor of the seller, its product will remain listed on Amazon. The prevailing party gets their $4,000 fee refunded, and the fees from the losing party or parties are paid out to the evaluator. There is no appeal or reconsideration process. Rather, the remaining option for the parties beyond the decision of the evaluator is to commence a federal court action for patent infringement or seek a declaratory judgment at a later time. It is worth noting that the disputed Amazon listings remain active during the entire process.
There are other IP programs Amazon has implemented to help protect both sellers and its customers following exponential growth in e-commerce and the corresponding and inevitable proliferation of counterfeit and infringing products offered for sale on the platform. For more information on this, IP protection and enforcement tools available on other e-commerce platforms, and other considerations for brand owners, please feel free to reach out.
MEDIA CONTACT
Patrick Ross, Senior Manager of Marketing & Communications
EmailP: 619.906.5740