Procopio Achieves Top Mansfield Certification Plus Status From Diversity Lab: Recognition Coincides with Firm Diversity Leadership Change
Procopio Achieves Top Mansfield Certification Plus Status From Diversity Lab: Recognition Coincides with Firm Diversity Leadership Change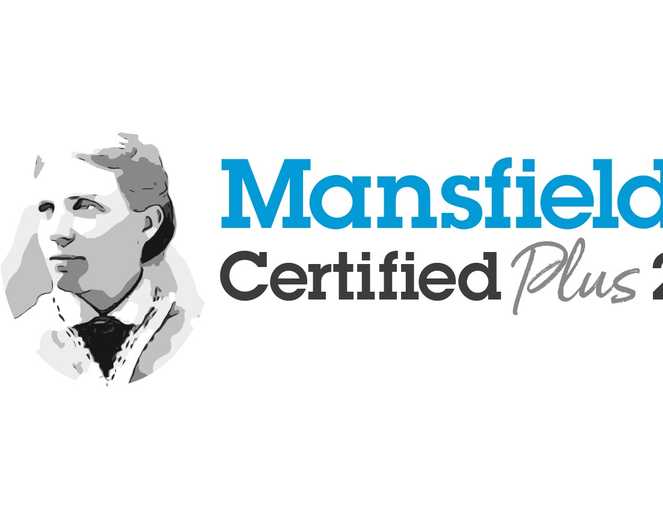 Procopio has achieved a coveted Mansfield Certification Plus recognition from legal diversity incubator Diversity Lab for 2021, its top diversity ranking. This demonstrates yet again the AmLaw 200 law firm's commitment to diversity, equity and inclusion.
Fewer than 100 U.S. law firms achieved this recognition this year. This achievement coincides with a leadership change on Procopio's Diversity, Equity and Inclusion Committee, with Partner Mindy Morton succeeding Partner Adriana Ochoa as Chair, and the creation of a new Vice-Chair position held by Associate Kevin Davis.
Procopio achieved Mansfield certification in 2020, recognizing that the firm considered at least 30% women, lawyers from underrepresented racial/ethnic groups, lawyers with disabilities, and LGBTQ+ lawyers for top leadership roles, senior-level lateral hiring, promotions into the equity partnership, and participation in client pitches.
Mansfield Plus certification in 2021 confirms Procopio not only considered diverse candidates but also achieved at least 30% diversity in key leadership positions and billed attorney hours among those participating in client pitches.
"We're honored to be among the few U.S. law firms to achieve Mansfield Certification Plus recognition," said Procopio Managing Partner John D. Alessio. "While our previous status as a Mansfield firm reflected our ongoing commitment to pursuing diversity goals, this new recognition shows we're achieving them."
"We're also incredibly grateful to Adriana Ochoa for her tireless leadership of our Diversity, Equity and Inclusion Committee," Alessio continued, "and welcome the steady hand of Mindy Morton atop that committee with the invaluable assistance of Kevin Davis."
The firm's Mansfield compliance program is led by Morton, an intellectual property litigation Partner in Procopio's Silicon Valley office. Morton recently was selected by Procopio's management to chair the firm's Diversity, Equity and Inclusion (DEI) Committee. A longtime member of the Committee, she began the firm's participation in the Diverse Attorney Pipeline Program (DAPP), which provides scholarships to promising women of color law school students. Morton has long been active in promoting diversity in the legal profession, including participation in ChIPs, a non-profit focused on promoting female attorneys in intellectual property law.
"This accomplishment results from the efforts of many at Procopio, including management, our DEI Committee, our Racial Equality Task Force, the HR team and our partners," said Morton. "It's an honor to be a partner in a law firm that recognizes the importance of diversity, equity and inclusion, and also takes the steps necessary to make that culture a reality."
Morton succeeds former DEI Committee Chair Adriana Ochoa, a public agency law Partner in Procopio's downtown San Diego office. During Ochoa's successful tenure, Procopio achieved numerous recognitions for its diversity efforts, including being named a Diversity, Equity and Inclusion winner by the San Diego Business Journal in 2020. Ochoa worked closely with Procopio's Management Committee in enacting internal mentoring, training and awareness programs, and coordinated with the firm's newly created Anti-Racism Task Force in 2020 in the creation of two new diversity-focused scholarship and internship programs at San Diego law schools.
The DEI Committee will also have its first Vice-Chair in public agency and education law Associate Kevin Davis. A longtime and active member of the DEI Committee, Kevin's commitment to advancing diversity in the legal profession is reflected in the leadership roles he's held in the Tom Homann LGBT Law Association, including service on its Board of Directors and as its Chief Financial Officer. Kevin will bring an associate perspective to the DEI Committee's interaction with firm management on diversity, equity and inclusion efforts.
Diversity Lab describes itself as an incubator for innovative ideas and solutions that boost diversity and inclusion in law. It leverages data, behavioral science, design thinking, and technology to further develop and test new ideas and research, measure the results, and share the lessons learned. The Mansfield Rule is named after Arabella Mansfield, the first woman admitted to the bar in the United States.
Procopio has received many other accolades for its diversity and inclusion efforts in recent years. Since 2017 American Lawyer magazine has ranked Procopio high among AmLaw 200 firms for attorney diversity, and the firm is repeatedly recognized by Law360 as a Best Law Firm for Minority Attorneys. In 2020 Procopio was named by the San Diego Business Journal a Diversity, Equity and Inclusion Award winner, and in 2019 Diversity Lab named Procopio an Inclusion Blueprint winner. Procopio was also ranked as a Top 100 Law Firm in 2019 by Women, Inc. magazine.
MEDIA CONTACT
Patrick Ross, Senior Manager of Marketing & Communications
EmailP: 619.906.5740