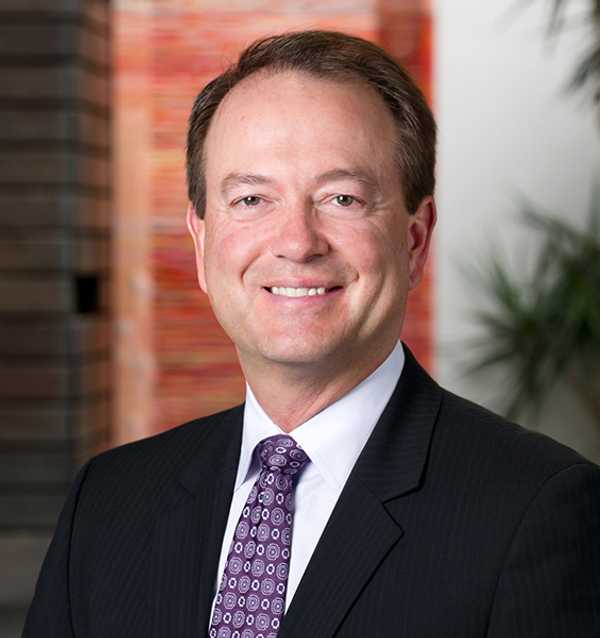 Dennis J. Doucette
Partner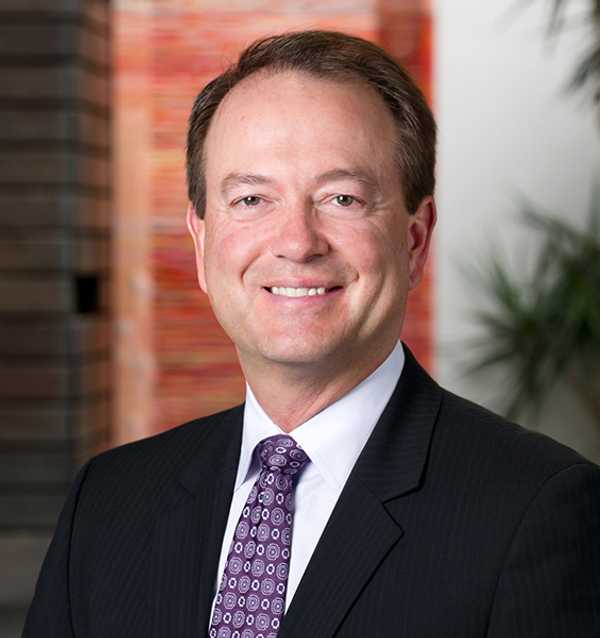 ---
---
Address
12544 High Bluff Drive, Suite 400, San Diego, CA 92130
Overview
Dennis focuses on buyers, sellers and investors in mergers, stock and asset purchases, management buyouts, reorganizations and related transactions. He has extensive experience with formations, corporate stock issuances, recapitalizations and reorganizations, stock restriction agreements, officers and directors advice, equity incentives/compensation, higher education compliance/governance, securities compliance and corporate governance. Dennis has participated in more than 450 corporate finance transactions, including corporate, securities, mergers and acquisitions and venture financing. He is also an adjunct professor at the University of San Diego School of Law.
Represented the leading workforce solution provider in its $330M acquisition of a significant labor management business unit.
Represented Tokyo Stock Exchange listed visual communication company in its $59M acquisition of a U.S.-based event DX business.
Represented Nasdaq software simulation company in its $115M public offering underwritten by Oppenheimer and Raymond James
Represented majority shareholders in their sale of medical device company in a $100M sale to leading Nasdaq healthcare company.
Represented majority shareholders of healthy snack company in its $340M sale to an international food brand.
Represented soils and construction materials firm in its $14M sale to a larger competitor.
Represented the largest privately held nurse staffing company in its $40M acquisition of a national provider of healthcare workforce solutions.
Represented medical supply company in its $160M sale to a leading healthcare private equity firm.
Represented behavioral health company in its $33M sale to a leading private equity construction firm.
Represented nonprofit better business organization in its merger with a regional nonprofit better business organization.
Represented Nasdaq software simulation company in its acquisitions of a French software solution company, a clinical trial data analysis company, and a drug –induced liver analysis company collectively valued at over $30M.
Represented high performance computing company in its $20M Initial Public Offering and listing on Nasdaq.
Represented bakery in its $8M acquisition of bakery and food manufacturing company.
Represented leasing platform housing company in its $250M sale to a leading Nasdaq provider of real estate software and data analytics company.
Represented golf simulation company in its $30M sale to a private equity firm and golf manufacturing company.
Represented high end hunting gear company in its $50,000,000 sale of minority interest to leading private consumer growth equity firm.
Represented nutrition bar company in significant private equity investment from leading food and brand firm.
Represented Irish pharmaceutical company in $2.5B merger with a NASDAQ pharmaceutical company.
Represented vegan restaurant chain in several of its acquisition and fundings of new restaurants.
Represented Irish pharmaceutical company in $87M secondary public offering of shares in a NASDAQ pharmaceutical company.
Represented high quality pizza restaurant chain in several of its acquisitions and financing of new locations and concepts.
Represented minority shareholders in $800M sale of publishing enterprise to entertainment company.
Represented medical device manufacturer in $30M sale to German acquirer.
Represented biofuels company in $10.5M industrial development bond refinancing.
Represented management in their $165M buyout of the US operations of a large London Stock Exchange homebuilder.
Represented NYSE company in acquisition of 50 cash advance companies in Southern California.
Represented a large public company bank in its $25M investment in a regional investment banking firm.
Represented Italian biotech company in significant licensing/stock deal with NASDAQ biopharma company.
Represented Internet lead generation business in its sale to a national competitor.
Represented a design engineering firm in its $20M sale to a public company strategic buyer.
Represented large privately held fitness center chains and owners in connection with sales of over 75 US and Asian fitness centers in two transactions valued at over $100M.
Represented major fruit and vegetable distributor in its $30M sale to strategic competitor.
Represented NASDAQ technology company in connection with its sale of a $75M Mexican subsidiary to a NYSE company.
Represented Internet-based information technology company in connection with its $30M acquisition by a NASDAQ-listed company.
Represented a beef processing plant in its $100M sale to public company competitor.
Represented organic food company in its acquisition of smaller competitor.
Represented underwriter in initial public offering of organic food company.
Represented organic pasta company in its initial public offering.
"When Perfect Bar was looking for a great referenced attorney to help with our first private equity transaction Dennis Doucette's name rose to the top, and after working with him I know why. He made what I considered a tough negotiating process, actually enjoyable, I really appreciated watching him negotiate on our behalf every step of the way and he taught me so much in the process. You know you have a great attorney when the premier P.E. group in the Natural Food industry says, 'He's one of the best attorneys we have worked with, he's tough but fair and is a true professional.' I recommend Dennis Doucette to anyone who is looking for a World-Class, experienced professional that will consider all the 'what ifs' scenarios (that get by many attorneys) and will advocate on your behalf through the entire process." — Bill Keith, CEO & Founder, Perfect Bar
DISCLAIMER: These testimonials or endorsements do not constitute a guarantee, warranty, or prediction regarding the outcome of your legal matter.
Best Lawyers®, Corporate Compliance Law, Corporate Law, and Securities/Capital Markets Law, 2023-present
Super Lawyers® Securities and Corporate Finance, 2007, 2009-2010, 2019-2020; Mergers & Acquisitions, 2014-2018, 2021-2023
Leader of Influence in Life Sciences, San Diego Business Journal, 2023
Martindale-Hubbell® AV Preeminent Rating
SD 500 Most Influential Leaders in San Diego, San Diego Business Journal, 2020-2021
Top Lawyers, San Diego magazine, 2013-present
Advisor of the Year, BNY Mellon, 2017
Friend of Country Day Award, 2014
Massachusetts State Coaches Track and Field Hall of Fame, 2014
Top Attorneys, Corporate Transactional, The Daily Transcript 2010, 2014
Distinguished Alumni Award Recipient, USD School of Law, 2008
Top 20 Under 40 Attorneys in California, California Law Business, 2001
JD, University of San Diego School of Law, cum laude, 1986
MA (Economics), University of Southern California, 1983
BS (Economics), University of Southern California, 1983
Co-Author, "Upcoming Board Diversity Deadlines and Steps to Take to Ensure Compliance," October 22, 2021.
Moderator, "Lessons from the Padres on Navigating a Pandemic,"  ACG San Diego, September 24, 2020.
Panelist. "Roundtable Discussion: The Present and Future of M&A Transactions. What Is The Current Impact of The Pandemic, And What Will The New Normal Look Like?" June 18, 2020.
Presenter. "Introduction to Securities Litigation: Preparing For Increased Securities Claims Amid the COVID-19 Pandemic," June 3, 2020.
Author. "Ten Key Steps to Take Before You Sell Your Business," August 2017.
Panelist. "Business Succession Planning Discussion," Bank of the West BNP Paribas, San Diego, CA, June 13, 2017.
Moderator. "Capital Markets Update in the Action Sports and Lifestyle Industry," ACG San Diego, San Diego, CA, March 15, 2016.
Moderator. "Private Equity: Another Arrow in the Service Provider Quiver," ACG San Diego, San Diego, CA, April 21, 2015.
Panelist. "M&A of Early-Stage Startup: What Makes it Different?" Keizai Silicon Valley, Palo Alto, CA, March 26, 2015.
Speaker. "Are You Interested In Selling Your Company?" San Diego Financial Executives International, San Diego, CA, February 19, 2015.
Speaker. "New Limited Liability Company Law in California: Ready or Not, Changes Are Coming," Advanced Tax Planning Institute, Carlsbad, CA, November 7, 2013.
Author. "Are You Interested in Selling Your Company?" California Business Practice, October 2013.
Speaker. "Annual Business & Corporate Law Update," San Diego County Business and Corporate Law Section, San Diego, CA, September 23, 2013.
Meritas, Board of Directors, 2021 to present
San Diego Regional EDC, Board of Directors, 2019-present
Tear Film Innovations, Board of Directors, 2015 – 2018
Design Institute of San Diego, Board of Directors, Chief Financial Officer, General Counsel, Finance Committee, 2016 – present
USC Economics Leadership Council, Board Member, 2018 – present
University of San Diego School of Law, Steering Committee, Board of Visitors, 2009-present
Association of Corporate Growth, President, Board Member, Chair Programs Committee, 1998-2015
Ecke YMCA, Board of Directors, Chairman, Finance Committee, 2005-2015
University of San Diego School of Law, Board Member, President Alumni Association, 1998-2008
San Diego Venture Group, Board Member, President, 1995-2006
Corporate Directors Forum, Board Member, Programs Committee Chair, 1998-2013
La Jolla Country Day School, Finance Committee, Retirement Plan Committee Chair, 2010-2014
Clemetson, Jeff. "Procopio Advisors Prepare Life Sciences Success Strategies," San Diego Business Journal, July 24, 2023.
Lurie, George. "SD 500: The Most Influential People in San Diego," San Diego Business Journal, November 29, 2021.
Graves, Brad. "World Trade Center Helps 15 Companies Target Overseas Opportunities," San Diego Business Journal, July 6, 2020.
"Simulations Plus Acquires Lixoft, Expanding Modeling Software Offerings and Broadening Presence in Europe," Business Wire, April 2, 2020.
"Procopio provides advice in weight loss medicine sale," San Diego Daily Transcript, October 1, 2019.
"Procopio advises in AI company's sale to global info business," LA Daily Journal, August 20, 2019.
"M&A: One Stop Systems Buys German Tech Supplier with Help from Procopio," San Diego Daily Transcript, November 20, 2018.
"Health Care Staffing Businesses Combine with Procopio Counsel," November 13, 2018.
"Exact Sciences Buy Biomatrica with Help from Procopio, Reed Smith," San Diego Daily Transcript, October 30, 2018.
"Linden Capital Invests in Solara Medical Supplies," San Diego Daily Transcript, June 12, 2018.
"One Stop Systems Goes Public with Help from Procopio, Dickinson Wright," San Diego Daily Transcript, February 6, 2018.
"Procopio Tapped by Tear Film Innovations for Counsel in 9M Series A Financing," San Diego Daily Transcript, November 21, 2017.
"Simulations Plus taps Procopio in its purchase of simulation software provider for up to $10M," Los Angeles Daily Journal, May 9, 2017.
"Procopio Partner Elected to Association Board," SD Metro Magazine, August 8, 2014.
"The Daily Transcript congratulates Top Attorneys 2014," The Daily Transcript, July 30, 2014.
Fracassa, Dominic. "Procopio represents Italian drugmaker in sale to Salix," Daily Journal, July 11, 2014.
Baxter, Brian. "Cadwalader Takes Corporate Inversions to Another Level,' The American Lawyers, July 9, 2014.
"Country Day People," TORREYtimes, January 17, 2014.
"Q&A With Procopio's Dennis Doucette," Law360, May 8, 2013.
Send a message to Dennis J. Doucette