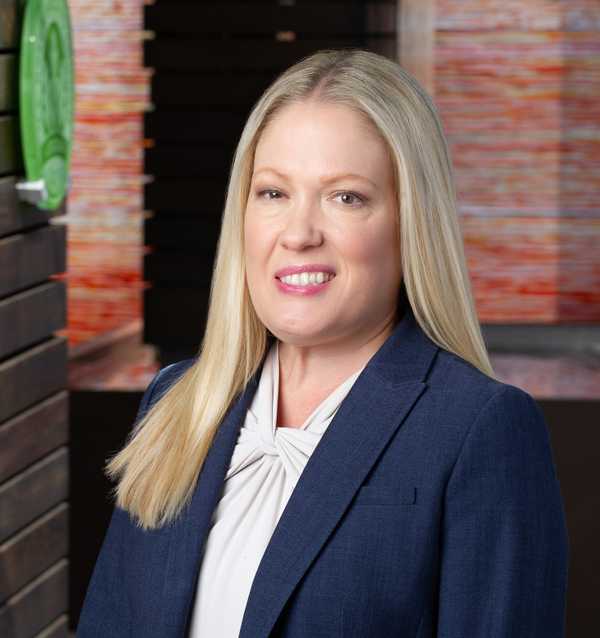 Alexandra ("Sasha") Selfridge
Partner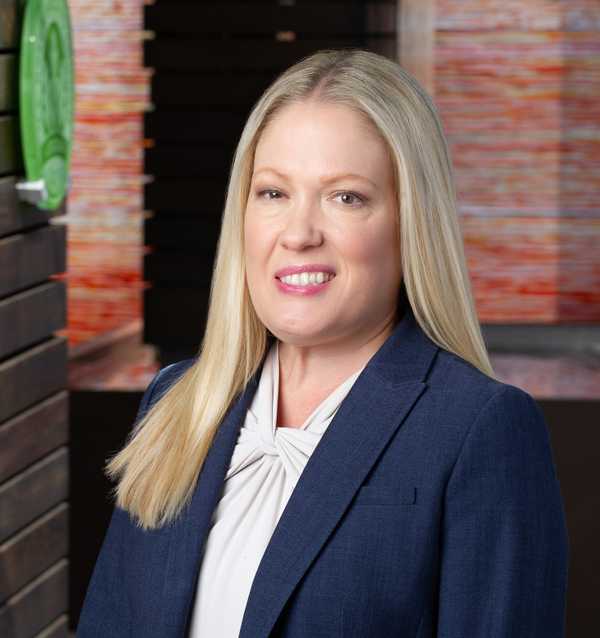 ---
Services & Specializations
---
Address
525 B Street, Suite 2200, San Diego, CA 92101
Overview
Sasha assists clients in a wide range of civil litigation, including insurance coverage, appellate practice, business litigation, premises liability, breach of contract, construction defect, products liability, and transportation litigation.
Defended client against breach of an insurance contract claim arising out of a water loss. First chaired jury trial, which resulted in a unanimous defense verdict after a 28-minute deliberation.
Co-chaired jury trial arising out of the sale of a business. Obtained a complete defense verdict for the sellers of the business, and obtained a six-figure judgment against the buyers for breach of contract, including an award of contractual attorney fees. Successfully pierced the corporate veil of the LLC buyer.
Co-chaired jury trial regarding breach of residential lease, negligence, and breach of the implied warranty of habitability. Obtained substantial verdict for rent abatement damages on behalf of tenants, as well as an award of contractual attorney fees.
Second-chaired jury trial regarding breach of insurance contract and insurance bad faith. After plaintiff rested his case, the court granted partial motion for nonsuit regarding the bad faith cause of action. The jury then awarded minimal damages on breach of contract claim.
Prevailed in arbitration arising out of a real estate dispute, resulting in return of earnest money to client, plus attorney fees.
Authored and argued a successful response to a consolidated appeal arising out of two separate insurance bad faith cases. Opinion available at 2009 Cal.App.Unpub. LEXIS 3117.
Authored and argued a successful response to an appeal from an order denying attorney fees. Opinion available at 2012 Cal.App.Unpub. LEXIS 3166.
Authored and argued a successful response to an appeal challenging the lower court's decision to apply the "alter ego" doctrine before the California Court of Appeal, Fourth District. Opinion available at 2014 Cal.App.Unpub. LEXIS 8768.
Authored a successful motion to dismiss untimely appeal after prevailing by Motion for Summary Judgment in the underlying action. Opinion available at 2015 Cal.App.Unpub. LEXIS 1617.
Best Lawyers® Ones To Watch, Commercial Litigation and Insurance Law, 2021-2022
Martindale-Hubbell® AV Preeminent Rating
Top Lawyers, San Diego magazine, 2020-present
Woman Leader in the Law, American Lawyer magazine, 2021
Super Lawyers® Rising Star, 2016
Top Young Attorney, San Diego Daily Transcript, 2013
Outstanding New Lawyer, San Diego Defense Lawyers, 2007
CALl award for excellent achievement in the study of Statutory Interpretation Seminar
JD, University of San Diego School of Law, 2006
Institute of International and Comparative Law, Florence, Italy, 2004
BA (Political Science), University of California, San Diego, 2002
Panelist. "Procopio's Annual Construction Law Forum 2021," October 21, 2021.
Author: "For California's Farmers and Vintners Who Have Lost Their Insurance, Help Is on The Way: Senate Bill 11 Is Signed into Law," July 27, 2021.
Author. "Proposed California Legislation Promising For Business Insurance Policy Owners Dealing With COVID-19," July 6, 2020.
Panelist. "Insurance for COVID-19 Losses—Part Two: You've Submitted Your Claim—Now What? Strategies for Maximizing Insurance Coverage," May 21, 2020.
Panelist. "Insurance Coverage for COVID-19 Losses—Is There Insurance Coverage Hidden in Your Insurance Portfolio?," March 25, 2020.
Co-Author. "Insurance For Covid-19 Losses: Could There Be Coverage Hidden In Your Insurance Policy?," March 17, 2020.
Speaker. "Everything You Ever Wanted to Know About the 'One-year Suit' Limitation Provision"; Presented to Insurance Client in 2012
Speaker. Motion for Summary Judgment Presentation to the San Diego Legal Secretaries Association; 2012
Author. "Equal Protection and Gender Preference in Divorce Contests over Custody," 16 J. Contemp. Legal Issues 165, 2007.
Author. "Challenges for Negotiating and Drafting an Antenuptial Agreement for the Religious Upbringing of Future Children," 16 J. Contemp. Legal Issues 91, 2007.
San Diego Defense Lawyers
Lawyers Club of San Diego
San Diego County Bar Association
Jordan, Ashley B., and Bayes, Kathryn. "Year in review: Top California construction insurance decisions of 2021," Thomson Reuters Westlaw, December 13, 2021.
Schossler, Jason. "Church is Owed Coverage for Alleged Negligence in Property Improvements," Thomson Reuters Westlaw, November 2, 2021.
Sistrunk, Jeff.  "Lender Tells 9th Circ. Hartford Must Cover $1.5M Deal," Law360, June 16, 2020.
Send a message to Alexandra ("Sasha") Selfridge