Some Key Considerations for the Prudent Prospective Yacht Purchaser
Some Key Considerations for the Prudent Prospective Yacht Purchaser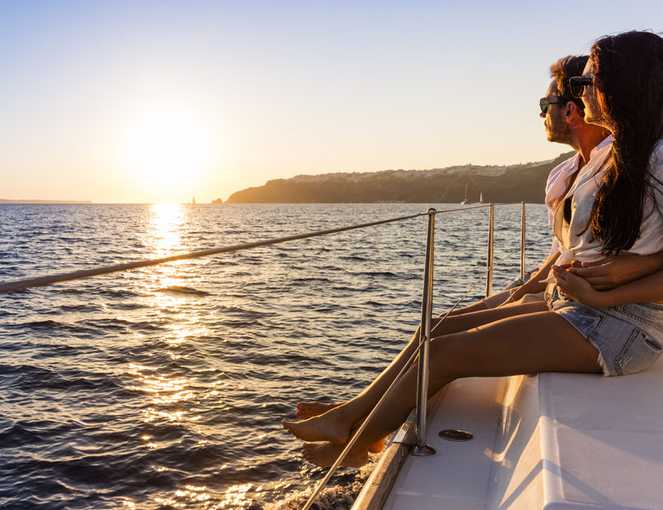 Most of us only dream of purchasing that ultimate symbol of freedom and luxury—the ocean-going yacht. If that floating fantasy is now within your reach and desire for fulfillment, you have much to consider and decide, especially if you are new to boating. Careful consideration of your purchasing options, resources, and legal issues using appropriate professional assistance will go a long way to ensuring a truly happy yachting experience.
This brief article assumes you have assessed your options for type and age of craft, ownership structure, recreational and charter use, and budget.  Seasoned professional brokers, marine surveyors, and engine surveyors can help you with these initial considerations and in many cases alert you to when you will need legal assistance.  Here we look at particular title, tax, contract and insurance issues that could have legal implications for the purchase of any substantial yacht.
1. Matters Affecting Title and Taxes
The transitory nature of vessels has spawned a unique and complex set of legal rules over the centuries that will govern the title to your yacht and the taxes you will be required to pay.
The law perceives a vessel—as distinct from her owner—as capable of taking on liabilities voluntarily (by contract) or involuntarily (by operation of law). Those liabilities can be created by wages owed seamen, personal injuries caused to passengers, deliveries of supplies, vessel repairs, financing loans, etc. Depending on how and where the vessel's title is governmentally documented (flagged) and the diligence of creditors, those obligations, called "maritime liens," can be recorded or kept "secret," and can have different rank or priorities. Even if not recorded, maritime liens can be enforced judicially by appropriate police or marshal "arrest" and custodial retention of the vessel in port until the debt is paid or the vessel is sold at auction to satisfy the debt.
For your purchase, know that those lien obligations of the vessel can survive a private purchase and sale. Thus, you should arrange to investigate not only the documentation of the vessel with, for example, the U.S. Department of Homeland Security (Coast Guard), but also—to the extent you can—the history of the vessel's use and the seller's credit worthiness. The last thing you need is to happily procure the vessel and within months be presented with a bill for the previous captain's wages or some unpaid fueling in a distant port, both of which can be secured by an unrecorded maritime lien on your new toy.
Then, there is the issue of possible unpaid sales/use taxes and/or value added tax (VAT), which ultimately are likely to be the responsibility of the buyer to pay. Your broker or an escrow can be used as the conduit to make sure all taxes are paid to the appropriate government agency where warranted prior to your taking title to the vessel. In some jurisdictions, the sales tax can approach 10 per cent, or there may be an excise or luxury tax. In either case, these taxes present a serious matter in a multi-million dollar purchase. There may be some legitimate ways to avoid potential sales tax by, for example, taking delivery of your yacht in a place where a sales tax might not be owed. However, these transactions are often both fact and law driven, and should be carefully structured and executed with the assistance of an experienced maritime practitioner.
You will likely see boats advertised as "LLC-owned," which can be code for suggesting that no sales tax may be owed on the purchase of the vessel, because the purchase is of a limited liability company, rather than a taxable asset. Be careful here, as it is not without question that the purchase of a single-purpose, single asset LLC creates a transaction free of sales tax on the asset conveyed along with the membership interests in the LLC.  Again, careful structuring of the transaction with a knowledgeable professional may be the key.
Depending on the jurisdiction where you port your boat, you can also expect annual property tax on your purchase based on the assessed value of the vessel by the taxing authority.
2. The Purchase Contract
Think of the purchase contract as your best means of controlling the contingencies with which a yacht purchase is imbued.  Make sure your contract is in writing and signed by the seller, and work closely with your broker or lawyer to make sure all the potential issues for your purchase are covered in the contract.
Most new yachts are covered by a manufacturer's limited warranty, but be sure to read and understand the limitations, as that warranty will almost certainly be less generous than, say, a warranty accompanying a new luxury automobile. If the listing broker has acquired the vessel from the manufacturer, then some or all of the manufacturer's warranty may not be transferrable, or the broker may pass through only some of the manufacturer's warranty or add some warranty protection of its own.
The sale of a used yacht will usually be "as is, where is" with no warranty of the seller express or implied, except as to title. That is why vessel and engine surveys and sea trials are so critical prior to the purchase of a used vessel. Given the complicating factor of potential unrecorded maritime liens, you should insist that the seller give you representations and warranties as to good title and the absence of maritime liens, as well as a broad indemnification provision in the contract of sale, by which the seller remains responsible for all liens on the vessel. Of course, the indemnity of the seller is only as good as his/her/its ability to pay. Thus, it remains crucial to investigate the title to the vessel with the registry of the country where it is flagged, and the history of the vessel and the seller as best you can, and perhaps negotiate for a personal guaranty of the indemnification.
Many yacht purchases are financed. If properly documented, the vessel mortgage securing the loan can create a maritime lien on the vessel. Even "preferred" mortgages on vessels have lower priority than many other maritime liens, so your lender should have as keen an interest in the lien history of the vessel as you do.  If the seller financed his previous purchase of the vessel, his loan will have to be paid before title can pass to you free and clear of the previous lien attached by the previous lender, thus creating the need for an escrow to make sure the previous lender is paid in full out of the sales proceeds. If you finance your purchase, your lender will undoubtedly require that you sign lengthy loan documents creating a mortgage and contractual maritime lien on your vessel which will be recorded with the documentation office of the flag of your vessel.  Read and understand the mortgage, as it will likely attempt to transfer much of the risk to you.
3. Insurance
You may wish to hold your new yacht's ownership in a suitable corporation or limited liability company for purposes of attempting to limit your liability. In addition, obtaining appropriate marine insurance with good security is crucial to protect not only your investment, but also your estate.
Although marine insurance is designed to provide coverage should your boat be damaged or lost at sea and to cover your liability in the event of an accident or collision, it is in many material ways quite different than your auto or homeowner's policy. You should seek out a recognized marine insurance broker to procure your policy, and go over all the features of the policy in detail. Make sure you fully explain to your broker how you are planning to use your vessel. The law of marine insurance imposes on the insured the obligation of ubermae fidei, or "utmost good faith and full disclosure [by the insured]", and can be very unforgiving. For example, marine policies often contain "warranties" of the insured as to use, such as the geographic area in which the vessel is going to be navigated, limitation on number of passengers, etc. Suffer a loss outside the warranted area or with a few extra passengers on board, and you will simply not be covered, regardless whether the specific breach of warranty actually contributed to the loss.
In today's world, it would be difficult to be over-insured for accidental environmental pollution.  A simple harbor spill of a few gallons of diesel fuel discharged into your bilge from a broken hose, and automatically pumped overboard by your bilge pump, can result in tens if not hundreds of thousands of dollars in clean-up costs and fines. Most domestic insurers who dabble in boat insurance do not offer high-limit or broad environmental coverage. A good marine policy can offer $1,000,000 or more in environmental pollution coverage at surprisingly reasonable rates.
Beware that your marine insurance will not always operate seamlessly with your personal insurance, such as umbrella or excess coverage. This is true even if you purchase what you believe are adequate "primary" limits in your marine insurance contract.  Be sure to check with your shoreside umbrella carrier and do not be surprised to learn that you will have to go elsewhere to find an excess carrier who will accept your new marine underlying cover as primary.
If you remain concerned about your insurance coverage after all these steps, a good maritime lawyer with experience in sorting through marine risk issues can help ease your mind.
Conclusion
This all may seem a daunting task, but what that is fun and exciting in life comes without a worthy challenge?  Working with the appropriate legal, financial, and marine experts will help you land just the right vessel and manage your risks, allowing you to enjoy many happy days plying the briny deep.
MEDIA CONTACT
Patrick Ross, Senior Manager of Marketing & Communications
EmailP: 619.906.5740