Iconic Olympics Mural Restored in Los Angeles
Iconic Olympics Mural Restored in Los Angeles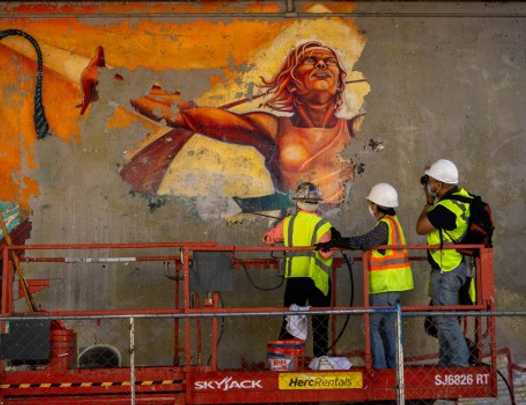 It was a great day for Procopio pro bono client and acclaimed artist Judy Baca when she watched her iconic mural "Hitting the Wall" restored. A signature element of downtown Los Angeles since Baca painted it in honor of the city hosting the 1984 Summer Olympic Games, the mural commemorated the first time women had been allowed to participate in the marathon race.
In 2019 a contractor hired by the city to get rid of graffiti painted over the mural. Procopio intellectual property attorney Brooke Oliver persuaded the city to allow the mural's restoration, overseen by Baca.
You can learn more about this success and see the mural restoration in this article and video from Los Angeles CBS affiliate KCAL.
MEDIA CONTACT
Patrick Ross, Senior Manager of Marketing & Communications
EmailP: 619.906.5740