6 Key Considerations When Selling Your Privately Held Company
6 Key Considerations When Selling Your Privately Held Company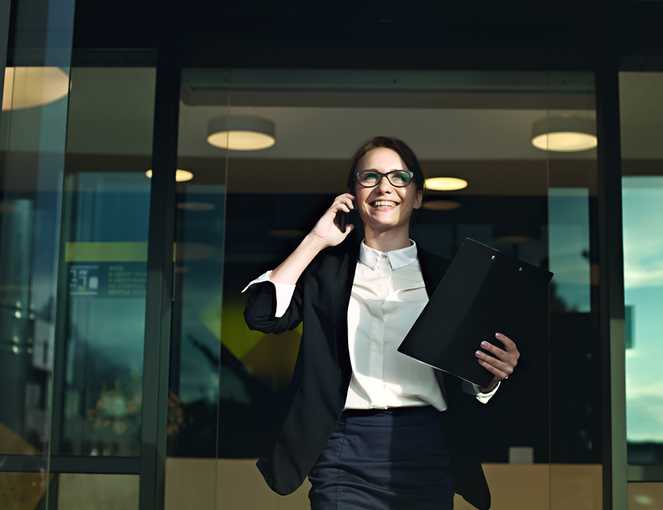 If you're looking to sell your privately held company, there are six key considerations to keep in mind that should increase your sales price, put more proceeds in your pocket after the sale, make the sale process flow smoothly, and maximize your work opportunities once the sale is completed.
1. Properly Assemble Your Team
It's critical that you involve your legal counsel, accountants, and financial advisors at the outset of the sale process. These professionals can assist with structuring the transaction and financial planning to minimize the tax consequences of a sale. Make sure your legal counsel has experience representing sellers in mergers and acquisitions. Consider hiring an investment banker, even if you are contacted directly by a potential buyer. Bankers can help you determine the value of your company and generate interest from multiple buyers, driving your sales price higher. Also, look for a bank that focuses on, or has recent experience with, your specific industry (e.g. software, consumer goods, medical device).
2. Understand the Process and Be Prepared
Talk with your advisors about the sale process. If this is your first time selling a company, understand that the process is very involved and will take months, not weeks. It will become a full-time endeavor, requiring significant involvement of management, and it's important to make arrangements to minimize the disruptive effect of the sale process on the company's business. Also, make sure that your corporate records, employee stock options, tax returns, financial statements and material business agreements are in order before starting the sale process, because the buyer's discovery of problems with these items during their due diligence will delay the sale and increase your transaction costs.
3. Don't Rush the Letter of Intent
Buyers and sellers are far too often in a rush to sign a letter of intent for a transaction. In so doing they tend to focus on key financial terms (purchase price, payment terms and limits on indemnification amounts) while overlooking other seemingly less important provisions. This is a mistake, as key non-financial terms, including the duration of non-competition agreements and the post-closing survival periods for seller's representations and warranties, will significantly impact sellers. You should always consult your legal counsel before signing a letter of intent.
4. Understand that Structure Matters
Because of tax differences, sellers generally prefer transactions structured as sales of their company stock, while buyers prefer to acquire assets from the company, and will often pay a higher price to do so. It is important that you discuss the tax consequences of any proposed transaction structure with your legal counsel and accountants before agreeing to a particular structure, as a tax-efficient structure will maximize your after-tax proceeds. If a portion of the sale proceeds is buyer stock, certain transaction structures will permit you to delay the payment of tax related to the receipt of buyer stock until you sell those shares.
5. Consider Your Life Post-Sale
Do you wish to continue working for the company after the sale? If so, consider the terms of your involvement, and be prepared to discuss those terms with the buyer early in the negotiation process. If you wish to move on to a new venture, discuss with your counsel whether the buyer might consider the new venture to be competitive with the company, and if so how to handle that. Buyers often require sellers to enter into non-competition agreements, especially where the sellers have actively participated in the company's business. Your legal counsel can help you narrow the scope of the non-competition agreement so your post-sale activities are not severely restricted
6. Manage Earnout Provisions
During challenging business times, buyers often push for an "earnout" component in the sale, which means that a portion of the purchase price is based on the performance of the company for a specified period of time after the sale. In more seller-friendly business climates, earnout provisions are less common, and if used tend to involve a smaller portion of the purchase price. Earnout arrangements often lead to disputes, and from the seller's perspective the preference is to receive the purchase price unconditionally. If a buyer insists on having an earnout, sellers should push to keep earnout provisions simple and easily measurable, and should consider (i) the buyer's obligations during the earnout period to maximize the chances of attaining the earnout, and (ii) the consequences of the buyer's failure to meet such obligations, which can include payment of the full earnout amount.
Conclusion
Being approached by a potential buyer for your company may cause you to rush into a sale. While moving quickly is often inevitable, you shouldn't gloss over important issues for the sake of expediency. Having worked with numerous sellers in exit transactions, I've seen first-hand how working with experienced legal counsel, accountants and financial advisors can ease the sale process and help maximize your sale proceeds. If you're considering selling your company, or just have questions about the process, I'd be happy to talk with you.
MEDIA CONTACT
Patrick Ross, Senior Manager of Marketing & Communications
EmailP: 619.906.5740