4 Keys to Protecting Your Trade Secrets with an NDA
4 Keys to Protecting Your Trade Secrets with an NDA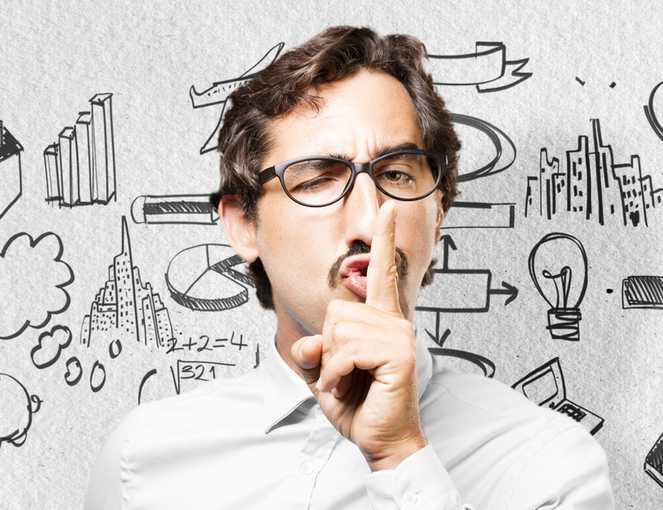 Nondisclosure agreements (NDA) are an important tool in protecting a company's confidential information. Companies often execute an NDA prior to entering into a contractual relationship to share proprietary and confidential information and allow the other side to understand its technical and financial data or information. However, merely having a boilerplate NDA may not be enough should a company attempt to enforce its trade secrets in court.
Under both the Defend Trade Secrets Act (18 U.S.C. § 1836, et. seq.) and Uniform Trade Secrets Act adopted in California (Cal. Civ. Code § 3426, et seq.), a trade secret owner must make reasonable efforts to maintain the secrecy of the information. While the question of whether a party took reasonable steps under the circumstances to protect the secrecy of the alleged trade secrets is a factual question for the jury, companies should consider the following factors in drafting an NDA to maximize their chances of prevailing on that issue:
1) Do not include an expiration date in the NDA
Many NDAs include expiration dates to provide flexibility. The party receiving confidential information may insist that the provisions of the NDA (including those relating to the duty to maintain information in confidence) expire by a certain date. However, having an expiration date in an NDA without an exception for trade secrets may put a company's trade secrets at risk. At least one court has denied a preliminary injunction because it determined that confidentiality agreement that expired after 10 years did not constitute reasonable steps to protect trade secret information. Silicon Image, Inc. v. Analogix Semiconductor, Inc., No. 07-96073, 2007 U.S. Dist. Lexis 96073, at *47 (N.D. Cal. Dec. 20, 2007) (citing DB Riley, Inc. v. AB Eng'g Corp., 977 F. Supp. 84, 91 (D. Mass. 1997). Courts have not universally adopted this reasoning, but the potential effects of including an expiration date NDA should be considered when drafting an NDA.
2) Describe with particularity the trade secret information imparted to the recipient
The NDA at issue in Alta Devices, Inc. v. LG Elecs., Inc., 343 F. Supp. 3d 868 (N.D. Cal. 2018) is a great example of what companies can do to sufficiently identify trade secret information in an NDA. In its NDA with LG Electronics, Alta Devices attached a schedule describing the types of confidential information the parties contemplated disclosing under the agreement. The court found that LG Electronics could not claim it was unable to determine what trade secrets Alta disclosed because the trade secrets were based on the schedule provided under the NDA. While a party may not be able to identify its trade secret with an equal level of specificity when it enters into an NDA, it should at least describe the types of information with as much specificity as it can or supplement the description at a later time.
3) Include contractual language regarding injunctive relief
As a general matter, "the terms of a contract alone cannot require a court to grant equitable relief." Barranco v. 3D Sys. Corp., 952 F.3d 1122, 1130 (9th Cir. 2020). However, one California District Court recently found that having such language does provide support for the irreparable harm element of a preliminary injunction analysis. See JBF Interlude 2009 Ltd – Israel v. Quibi Holdings, LLC, No. CV20-2299-CAS (SKX), 2020 WL 3963863, at *7 (C.D. Cal. July 13, 2020). Although a company should not rely on contractual language alone to establish irreparable harm, having such language can strengthen a request for a preliminary injunction based on trade secret misappropriation.
4) Require signing party to take additional reasonable measures to keep trade secret information secret
In addition to having an NDA in place, companies should require the signing party to take additional measures to keep confidential information secret. For example, as described in GSI Tech., Inc. v. United Memories, Inc., No. 5:13-CV-01081-PSG, 2015 WL 1802616 (N.D. Cal. Apr. 20, 2015), GSI Tech required United Memories to take all reasonable steps to prevent unauthorized disclosure or use of its confidential information, including requiring all UMI employees accessing GSI's trade secrets to enter into a written confidentiality agreement with UMI and obligating UMI to expressly designate written materials and documents containing trade secret information as confidential and secret.
The exchange of confidential information may be necessary to facilitate negotiations before entering into a contractual relationship. However, companies should be careful about sharing trade secret information in the pre-agreement stage, even with an NDA in place. Once parties enter into a binding contractual relationship, companies should enter into a new agreement with specific terms relating to trade secrets and protect the trade secrets indefinitely.
MEDIA CONTACT
Patrick Ross, Senior Manager of Marketing & Communications
EmailP: 619.906.5740