2019 Finds Commercial and Residential Real Estate Owners Under New Laws and Regulations
2019 Finds Commercial and Residential Real Estate Owners Under New Laws and Regulations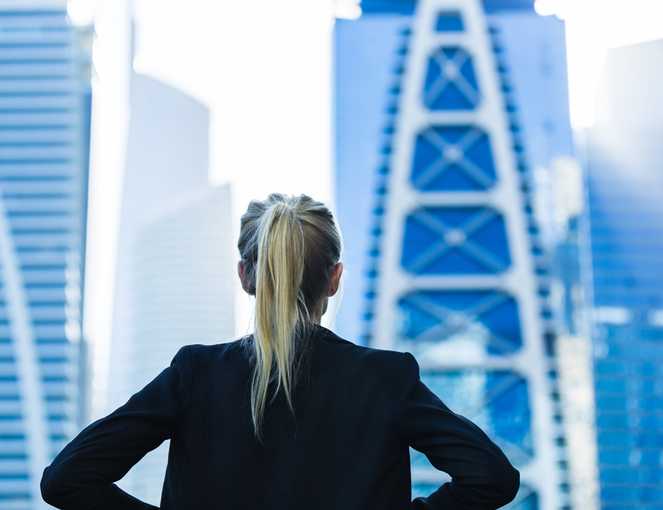 State and local lawmakers and regulators in California were busy in 2018, and as such there are about a dozen new statutes and regulations critical to owners of commercial and multi-resident real estate as well as common interest communities. From building inspections to wetlands regulations, and from landlord-tenant issues to parking regulations, parties affected by these new statutes and regulations will want to ensure they remain in compliance with the law.
That's why Procopio's Real Estate and Environmental Team has assembled this list of statewide changes to real estate, leasing, common interest development, and environmental law, as well as land-use updates in the City and County of San Diego. (We've also published a list of new statutes and regulations impacting Native American tribal communities.)
REAL ESTATE
Private Real Estate Transfer Fees Prohibited (AB 3041), Civil Code Section 1098.6
This bill prohibits new recorded covenants requiring subsequent property owners to pay a private fee upon the transfer of real property unless the fee provides a direct benefit to the property.  Any transfer fee created in violation of the prohibition is deemed void as against public policy.
LEASING
Landlords Required to Accept Rent from Third Parties, (AB 2219) Civil Code Section 1947.3
AB 2219 requires landlords to accept rent paid by a third party, provided, however, landlords may condition third party rent payments on the third party signing an acknowledgment stating that they are not currently a tenant of the premises and that acceptance of the rent payment does not create a new tenancy with the third party.
Required Inspections of Decks, Balconies, Stairways and Walkways (SB 721), Civil Code Section 1954 and Health and Safety Code Section 17973
With certain exceptions, this bill requires an inspection of exterior elevated elements and associated waterproofing elements, including decks and balconies, for buildings with 3 or more multifamily dwelling units by January 1, 2025 and requires subsequent inspections every 6 years.  The bill excludes common interest developments.
Commercial Property: Abandonment (AB 2847), Civil Code Sections 1946, 1951.3 and 1951.35
Real property is deemed abandoned by a lessee and a lease terminates if the lessor gives notice of belief of abandonment. For commercial real property, this bill authorizes a notice of belief of abandonment to be given where rent has been due and unpaid for at least the number of days required for the lessor to declare a rent default under the terms of the lease (but in no case less than three days). Previously, the Civil Code authorized a notice of belief of abandonment to be given only where rent has been due and unpaid for at least 14 consecutive days.
Commercial Property: Personal Property Disposal (AB 2173), Civil Code Sections 1993.04 and 1993.07
In general, a landlord must provide written notice to a tenant if personal property remains after the end of a tenancy and must sell the personal property at public sale by competitive bidding. Previously, if a landlord reasonably believes that the total resale value of the personal property is the lesser of (i) $750 or (ii) $1 per square foot of the premises occupied by the tenant, the landlord may keep the property or dispose of it. This bill changes the calculation of the total resale value of the personal property to the greater of (i) $2,500 or (ii) an amount equal to one month's rent.
COMMON INTEREST DEVELOPMENT
Community Association Governance (SB 261), Civil Code Sections 4040 and 4360
This bill requires the board of a community association to provide general notice of a proposed rule change to its members at least 28 days (no longer 30 days) prior to making the rule change. It allows for members of a community association to authorize delivery of "individual notice" or "individual delivery" via e-mail and also to revoke such consent via e-mail.
Charging Stations for Electric Vehicles (SB 1016) Civil Code Sections 4745 and 4745.1
The bill requires:
Homeowners in a common interest development to agree to pay the installation costs for any electronic charging station the homeowner wishes to place in a common area or an exclusive use common area.
Owners of electronic vehicle charging stations, wherever located within a common interest development, to maintain a liability coverage policy and to provide the certificate of insurance to the community association as specified.
Any covenant, restriction, or condition in any deed, contract, security instrument, or other instrument affecting the transfer or sale of any interest in a common interest development, or any provision of the governing documents, that prohibits or restricts the installation or use of an electronic vehicle charging station within an owner's unit or designated parking space, to be void and unenforceable.
The award of reasonable attorney's fees to a prevailing plaintiff in an action by a homeowner in a common interest development requesting to have an electronic vehicle charging station installed and seeking to enforce compliance with those requirements.
Association Finances (AB 2912), Civil Code Sections 5380, 5500, 5501, 5502 and 5806
The bill requires that community associations maintain fidelity bond coverage for its directors, officers, and employees in a specified amount unless the community association's governing documents specify greater coverage amounts.  The fidelity bond must also include coverage for computer fraud and funds transfer fraud. If a managing agent or management company is retained by the community association, the fidelity bond coverage must include dishonest acts by the managing agent or the management company and its employees.
This bill implemented provisions to protect owners from fraudulent activity related to the management of community association finances.  These safeguards include the following:
For funds deposited by a managing agent for a community association into an interest-bearing bank account, savings association, or credit union, the bill prohibits the transfer of association funds in an amount greater than $10,000 or 5% of a community association's total combined reserve and operating account deposits, whichever is lower, without prior approval by the board.
The board of a community association is required to review various financial documents and statements at least on a monthly basis, including the check register, the monthly general ledger and delinquent assessment receivable reports.
ENVIRONMENTAL LAW
California Resists Federal Rule to Narrow Clean Water Act Imposing Broader Jurisdiction Over "Wetlands"
Waters that are no longer protected under the federal Clean Water Act ("CWA") roll-back will be protected in California. The State Water Resources Control Board ("State Water Board") is adopting rulemaking to adopt a more expansive definition of "wetland" than what is to be encompassed under the federal definition of "waters of the United States." With this change, California may broadly regulate and require permits for any project proposing to dredge or fill to "water of the United States" including "wetlands" that were intentionally left out of the ambit of the federal rules. Crop farmers exempt by federal law may become subject to additional requirements under the State Water Board's proposal and developers may have additional requirements for wetland or stream losses when compensatory mitigation is required for a project.  The State Water Board is expected to consider adoption of the revised rules on March 5, 2019. (State Wetland Definition and Procedures for Discharges of Dredge or Fill Material to Waters of the State, Water Quality Control Plan for Inland Surface Waters and Enclosed Bays and Estuaries and Ocean Waters of California).
LAND USE
City of San Diego Considers Elimination of Multi-Family Parking Requirements in Transit Areas
In an effort to address the housing shortage and incentive development of multi-family housing units, the City of San Diego is considering a bold proposal to eliminate minimum parking requirements for multi-family housing projects located in designated Transit Priority Areas. Under the proposal, developers would be required to provide certain transit amenities in lieu of parking spaces, but would still have the option to provide parking spaces commensurate with market demand. The requirement to provide transit amenities would not apply to projects located Downtown and in projects which provide a certain amount of on-site affordable housing units. The San Diego City Council is expected to consider and vote on the proposal in spring of 2019.
County of San Diego Waives Fees for Granny Flats
In a step to address the region's housing shortage, the County of San Diego adopted a proposal to waive all County permit and development impact fees for accessory dwelling units or granny flats. The programs will potentially result in savings of over $10,000 per unit and is expected to cost the County over $11 million to subsidize the loss of permit revenue. The previous cost of a permit for a granny flat was $1,222 plus $0.411 per square foot. The fee waiver program is expected to end after five years.
It's helpful to take a step back at the beginning of each year to see what legal changes are taking place, but Procopio's Real Estate and Environmental Team attorneys monitor legislative and regulatory action, as well as significant court cases, year-round. We're ready to engage with you on these or any other issues that may impact your business.
MEDIA CONTACT
Patrick Ross, Senior Manager of Marketing & Communications
EmailP: 619.906.5740