U.S. Limits and Extends Temporary General Export License Related to Huawei Technologies
U.S. Limits and Extends Temporary General Export License Related to Huawei Technologies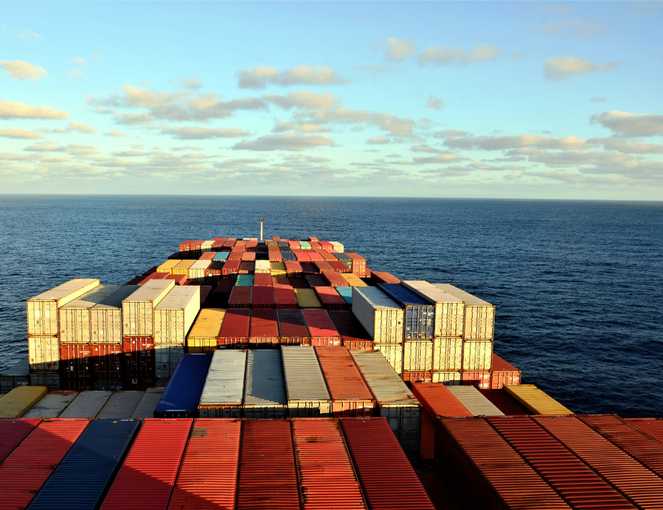 By Procopio Partner Miku H. Mehta and Senior Associate Michael Jones
On August 19, 2019, the U.S. Bureau of Industry and Security (BIS) revised the "temporary general license" or "TGL" we had previously highlighted to further restrict exports to Huawei and its affiliates, effective immediately and expiring on November 18, 2019.* The revised TGL limits permissible exports, eliminates export authorization for non-public activities associated with 5G standard implementation, and requires a new Certification Statement to be signed by, and obtained from, Huawei or affiliates prior to export.
As a result of the revised TGL, entities that were using the original TGL as a basis for export to Huawei and related entities may not be able to continue export activity that is no longer covered by the revised TGL. For exports still included in the revised TGL, exports cannot continue until the Certification Statement is obtained from Huawei.
Because the rules are immediately effective, entities using the original TGL to export to Huawei or its affiliates should carefully review and confirm whether they can still use the revised TGL, and immediately determine what actions needs to be taken to avoid liability. If the revised TGL is still applicable, it is critical to obtain the certification statement and supporting documents from Huawei or its affiliate, prior to further exports. Entities should continue to follow changes in BIS policy, especially in view of the November 18, 2019, expiration date of the revised TGL.
WHAT IS A PERMISSIBLE EXPORT TO HUAWEI ENTITIES UNDER THE REVISED TGL?
The revised TGL retains three types of transactions and removes the fourth type of transaction from the original TGL. The three retained transaction types in the revised TGL include:
Transactions with Huawei supporting existing, "fully operational" network infrastructure (excluding end devices), for existing functional capacities as required by a legal agreement already in operation on or before May 16, 2019;
Transactions supporting existing Huawei "personal consumer electronic devices" for existing functionality and original software publicly available on or before May 16, 2019; and
Disclosure to Huawei of information security vulnerabilities in items owned, possessed, or controlled by Huawei or its affiliates that is critical the integrity and reliability of existing and currently "fully operational" network and equipment.
Any activities involving Huawei or its affiliates that do not fall within these three categories are not within the scope of the TGL, and may subject an entity to export control violation liability.
WHAT EXPORTS ARE FORBIDDEN UNDER THE REVISED TGL?
The revised TGL no longer permits exports to Huawei "for development of 5G standards by a duly recognized standards body," and only allows exports to Huawei with respect to information or technology "made available to the public without restrictions" under § 734.7. In other words, disclosures to Huawei of technology or software associated with 5G standards development that are not "publically available information" under § 734.7 are prohibited. In parallel to the revised TGL, BIS also issued an Advisory Opinion on August 19 that explains this change.
The Advisory Opinion provides some examples of prohibited activities with Huawei, such as:
Non-public working or study groups, committee/subcommittee meetings involving the exchange, discussion, or other disclosure or release of such technology or software;
Electronic exchanges within a standards body that provide access to such technology, software or documents;
Providing access to non-public technical documents that contain such technology or software;
Giving presentations or demonstrations in non-public settings; and
Exchanging or providing access to position papers, or drafts, without the intent of it being made publicly available in final form.
If an entity contributes to a standards body in any situation that involves non-public activities and communicates with Huawei or its affiliates, the entity may be liable for prohibited exports.
WHAT RECORDKEEPING DOES THE REVISED TGL REQUIRE?
While the original TGL required the exporting entity to prepare and keep a Certification Statement as to why the TGL was applicable and records of the nature of the TGL-covered transactions, the revised TGL expands this requirement. Now, the exporter needs to obtain a Certification Statement from Huawei or the Huawei affiliate receiving the export under the TGL before the export occurs, and must:
Explain which type of TGL transactions is being invoked, including documentation of the legally binding agreement prior to May 16, 2019;
Be written (including email), signed and dated by a person authorized to legally bind Huawei or its affiliate, with a certification statement including name and title of the Huawei signatory, as well as name and address of the receiving entity, including shipping, corporate, and end user addresses, telephone numbers, e-mail addresses, and websites;
List items and quantities to be exported, and Export Control Classification Numbers; and
Certify recordkeeping compliance, and agree to cooperate and share documents with any U.S. government agency upon request.
The exporter and Huawei or its affiliate must retain copies of the Certification Statement and any documents, as well as a record identifying all exports that were performed under a specific statement.
Given the fluid nature of these ongoing actions by BIS and the high stakes involved, potentially affected companies would be wise to remain in contact with experienced legal counsel as events progress.
---
* As explained in our earlier article, on May 16, 2019, BIS effectively banned most U.S. technology exports to Huawei Technologies and 68 affiliates in 26 countries. However, on May 19, 2019, BIS granted the original TGL, permitting limited categories of export until August 20, 2019.
MEDIA CONTACT
Patrick Ross, Senior Manager of Marketing & Communications
EmailP: 619.906.5740