U.S. Supreme Court Leaves Door Open for Plaintiffs to Challenge EPA-Approved Cleanup Plans via State Court Suits Seeking More Stringent Requirements and Related Costs
U.S. Supreme Court Leaves Door Open for Plaintiffs to Challenge EPA-Approved Cleanup Plans via State Court Suits Seeking More Stringent Requirements and Related Costs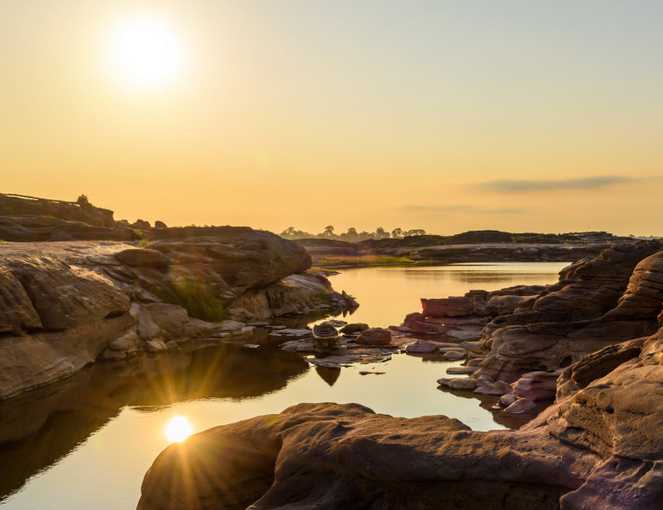 By John Lormon and Sean Sullivan
On April 20, 2020, the Supreme Court of the United States ("SCOTUS") issued its decision in Atlantic Richfield Company v. Christian, — S.Ct. —-, No. 17-1498, 2020 WL 1906542 (U.S. Apr. 20, 2020) ("Christian"), which addressed several issues involving state and federal law in large environmental cases. In sum, while landowner plaintiffs may now pursue common law claims in state courts that effectively amount to previously-thought invalid challenges to approved cleanup plans, and may be able to seek recovery of costs for instituting the more stringent cleanup standards, they must obtain U.S. Environmental Protection Agency ("EPA") approval to do so. The court reached that result even though Atlantic spent hundreds of millions of dollars to implement an EPA-approved cleanup plan, thus subjecting it to even more potential liability. Yet, the requirement of EPA approval likely will limit the chances that a new (and more expensive) plan is ultimately approved, effectively negating the imposition of such damages.
Background:
Atlantic owns a long-dormant copper mine in Montana, which decades ago caused more than 300 square miles of arsenic and lead contamination. The EPA ordered a cleanup under the Comprehensive Environmental Response, Compensation, and Liability Act of 1980 ("CERCLA"). For 35 years after closing the smelter, Atlantic has worked to remediate "more than 800 residential and commercial properties; remove 10 million cubic yards of tailings, mine waste, and contaminated soil; cap in place 500 million cubic yards of waste over 5,000 acres; and reclaim 12,500 acres of land," at an estimated cost to date of $450 million. Id. at *4. Yet, much work remains and the EPA estimates work will continue past 2025.
Despite the EPA's oversight and Atlantic's implementation of an approved work plan, 98 landowners within the designated "Superfund" site sued Atlantic in Montana state court for nuisance, trespass, and strict liability seeking, among other damages, "restoration" damages, i.e., the reasonable costs of cleaning the contaminated property to pre-contamination levels, estimated to cost $50-58 million. Id. at *5. The landowners' proposed cleanup plan far exceeded the EPA-approved plan, for instance, setting a cleanup limit of 15 parts per million (ppm) of arsenic in soil, far below the EPA's limit of 250 ppm, requiring the excavation of soil deeper than the EPA-approved depth, and implementing a groundwater capture and treatment process the EPA earlier "rejected as costly and unnecessary to secure safe drinking water." Id. The Montana state courts allowed the landowners to pursue restoration costs despite application of CERCLA and EPA's oversight, although the court held the plaintiffs were not potentially responsible parties ("PRPs"). SCOTUS granted certiorari.
CERCLA Does Not Bar State Claims in State Court:
Chief Justice Roberts, writing for an 8-1 majority (Justice Alito dissenting) addressed the Montana courts' jurisdiction over the case in light of CERCLA, even though the landowners asserted only common law claims arising under state law. Id. at *7. Under CERCLA, once the EPA approves a work plan, "the time for debate ends and the time for action begins." Id. at *4. To avoid "collateral attacks" to the plan, § 113(b) of CERCLA provides the "federal district courts with 'exclusive original jurisdiction over all controversies arising under' the Act, and § 113(h) then strips such courts of jurisdiction 'to review any challenges to removal or remedial action, except in five limited circumstances. §§ 9613(b), (h).'" Id. This jurisdictional impediment is why the plaintiffs solely pursued state common law claims in state court. Even without a CERCLA-based plan challenge, they demanded a cleanup remedy that exceeded the EPA's approved plan, effectively challenging the approved plan. SCOTUS held the case did not improperly challenge a cleanup plan, since the Montana court did not address a claim brought under CERCLA, and a state court addressing state law is not foreclosed from addressing state claims by Section 113(h). Id. at *8.
On the one hand, under Christian, if a state court is addressing a state law-based claim, even if effectively constituting a backdoor challenge to the details of an EPA-approved cleanup order, the case is not preempted. On the other hand, the next holding of the case likely resulted in the effective preemption of the landowners' proposed additional cleanup since they must obtain EPA approval, which is unlikely to happen.
The Effect of Being a PRP:
SCOTUS then, by a 7-2 vote (Justices Gorsuch and Thomas dissenting), held that the landowners were PRPs under CERCLA, even though they were innocent landowners as to the contamination and were never sued within the 6-year statutory period, making them exempt from liability for cleanup costs. Since the plaintiffs own land that is now contaminated they are PRPs. Id. at *9. The plaintiffs conflated the issue of being a PRP with that of liability for cleanup costs. That result may have been contrived to limit the effect of this case, since a PRP seeking to enforce restitution in state court still must obtain EPA approval to take any remedial actions on their lands. Id. at *13. Notably, in Christian, the government sided with Atlantic, suggesting the prospect of plaintiffs actually obtaining approval for their proposed plan is slim, thereby likely negating any related claim for additional restoration costs. Id.
The Effect of Christian May Also Depend on Where Your State Claims Arise:
The parties acknowledged that under Montana law, Atlantic remained potentially liable for damages for plaintiffs' "loss of use and enjoyment of property, diminution of value, incidental and consequential damages, and annoyance and discomfort." Id. at *12. Relevant to the court's conclusion that the plaintiffs were PRPs, however, was the issue of the availability of remediation costs for a proposed plan that exceeded the EPA-approved plan. The remediation costs sought by the plaintiffs were not-yet-incurred costs for a prospective cleanup plan. In other words, future cleanup costs. The plaintiffs proposed placing the money "in trust and the trustee would release funds only for restoration work." Id. at *5. SCOTUS applied Montana law, which appears to allow for future restoration costs.
Prevailing California law holds damages for prospective harm are unavailable where the nuisance is deemed to be continuing and abatable. Inevitably "future" damage awards involve speculation and may contravene public policy where there is no guarantee that such funds if awarded will be used for remediation. And, awarding future cleanup costs in cases with agency oversight creates the unacceptable risk of double recovery, and would frustrate the purpose of California's Hazardous Substance Account Act ("HSAA"), the state counterpart to CERCLA.
Despite these concerns and many cases addressing them, it's possible some courts may still view California law as inconclusive or find other ways to permit such claims. Thus, notwithstanding SCOTUS's reliance on Montana law, we have yet to see how lower courts in California will interpret Christian's holding with regard to the availability of prospective remedial costs, even if in apparent conflict with California law.
Conclusion:
Under Christian, plaintiffs may now attack EPA-approved work plans outside the limits of CERCLA by relying on state common law claims in state courts. And, in addition to other available measures of damages, plaintiffs may seek restoration costs for the more robust work plans, provided they obtain EPA approval for implementation. At least in Montana, that may include costs for future work to be performed.
The true impact of SCOTUS's decision is not clear and open questions remain. While the court ostensibly allowed plaintiffs to maintain their action, the requirement of EPA approval probably forecloses the chance of actually recovering additional restoration costs, at least as here where the EPA exhibited hostility toward the revised plan. Further, it's not clear if ripeness issues will arise, since plaintiffs may have to establish some likelihood of obtaining EPA approval to demonstrate that their restoration plans and related claims are not entirely speculative. EPA approvals can take substantial time and cost a lot of money to secure, further disincentive for the plaintiffs. And, while Christian's allowance of additional prospective remediation costs seems to conflict with California law, it raises the specter that plaintiffs will try to apply that rule here. As a result, responsible parties should consider these issues when closing their books on unfinished remediation projects.
MEDIA CONTACT
Patrick Ross, Senior Manager of Marketing & Communications
EmailP: 619.906.5740