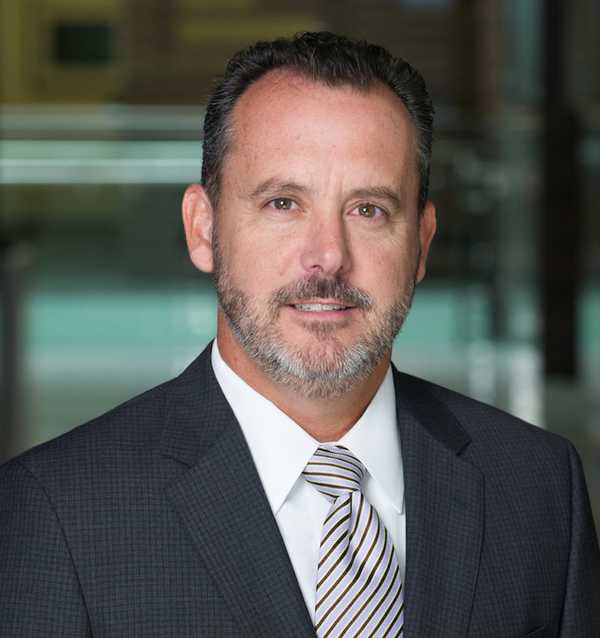 John D. Alessio
Managing Partner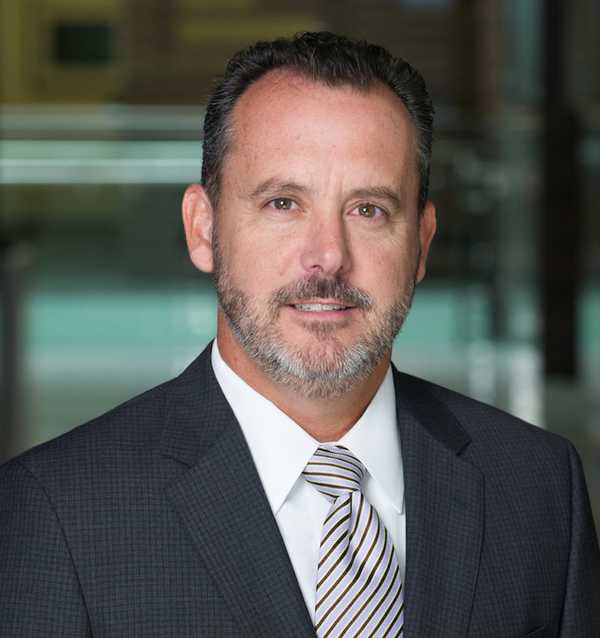 ---
Services & Specializations
Admissions
California;
Tule River Tribal Court
---
Address
525 B Street, Suite 2200, San Diego, CA 92101
Overview
John focuses on complex class action, business and employment litigation with particular experience in trade secret misappropriation, unfair competition, real estate, shareholder and contractual disputes to include cross-border issues. He has achieved great results for clients of all sizes in civil trials, arbitrations and mediations. John serves as Procopio's Managing Partner.
Defended numerous businesses and executives in class actions and individual claims regarding trade secrets, misappropriation, unfair compensation, consumer claims, wage and hour violations, discrimination, harassment, whistle blowing, contractual disputes, ownership disputes, real estate disputes and related matters.
Prevailed in a class action trial defending a municipality.
Defeated and favorably resolved class actions against banks, mortgage companies, product manufacturers, wholesalers and retailers, construction companies, car dealers, restaurants and others.
Achieved class action certification and a favorable resolution in an age-discrimination employment claim.
Defended and prosecuted cases on behalf of landlords in commercial litigation and toxic tort matters.
Defended and prosecuted cases on behalf of Mexican businesses in commercial disputes and personal injuries occurring in Mexico and filed in California.
Defended and prosecuted cases on behalf of majority and minority shareholders, partners, members and managers in breach of fiduciary duty, breach of contract and related matters.
Defended lender liability cases.
Best Lawyers®, Commercial Litigation, Litigation-Intellectual Property and Litigation-Real Estate, 2016-present
Super Lawyers®, Business Litigation, 2012-2022
Martindale-Hubbell® AV Preeminent Rating
SD 500 Most Influential People in San Diego, San Diego Business Journal, 2017-2021
SD 50 Leaders Making a Difference, San Diego Business Journal, 2020
Top Lawyers, San Diego Magazine, 2013-present
Best of the Bar, Commercial Litigation and Litigation-Class Action, San Diego Business Journal, 2015-2016 (competition no longer held)
JD, University of San Diego School of Law, 1994
BS (Business Administration), University of San Diego, 1991
Presenter. "The Best Courtroom is NO Courtroom!" EO (Entrepreneurs' Organization) San Diego, May 13, 2021.
PEERS
Entrepreneurs Organization
American Bar Association
Association of Business Trial Lawyers
Red Autismo Foundation, Founding Director
San Diego County Bar Association
The State Bar of California
Mills, James. "Procopio Adds Life Sciences IP Attorney from Snell & Wilmer," Law360, May 19, 2022.
Cruz, Adrian. "Trusts and Estates Duo Joins Procopio as Partners in Calif.," Law360, March 26, 2021.
Kutner, Max. "ADP Can't Shake Calif. Employer's Suit Over Pay Software," Law360, January 5, 2021.
Roe, Dan. "3 Questions With Procopio's John Alessio," Law.com, December 10, 2020.
"John D. Alessio Reelected Procopio Managing Partner," Times of San Diego, December 7, 2020.
Sides, Emily. "Procopio Taps Managing Partner For New Term," Law360, December 3, 2020.
Ors, Rose D. "ON LEADERSHIP: 'Leaders Need to Listen More than Talk,' Says John Alessio, Managing Partner of Procopio," Thomson Reuters, July 22, 2020.
Kass, Dani. "IP Hires," July 10, 2020.
Li, Robert. "Mass IP move to Procopio from Arent Fox," Global Legal Group, July 15, 2020.
Berg, Lauren. "Procopio Boosts IP Practice in Calif. With 7 Arent Fox Leaders," Law360, June 30, 2020.
"President Harris, Seven Alumni Honored for COVID-19 Impact in "SD 50," USD News Center, June 29, 2020.
"San Diego Business Journal SD 50 Making a Difference," San Diego Business Journal, June 27, 2020.
Sarah de Crescenzo."Procopio Ushers in Leadership Changes in New Year," San Diego Business Journal, January 3, 2018.
De Crescenzo Sarah. "Alessio Takes Reins; Turner Finds Time is Right to Turn over Leadership at Procopio," San Diego Business Journal, September 21, 2017.
Brainard, Karen. "Court Rules in Water District's Favor," Ramona Sentinel, November 4, 2015.
Brainard, Karen. "Court Hears First Phase of Sewer Fee Challenge," Ramona Sentinel, November 3, 2015.
"John D. Alessio Elected to Management Panel," San Diego Metro Magazine, January 28, 2015.
Moran, Lyle. "Law Briefs," The Daily Transcript, January 28, 2015.
Lucia, Katie. "Shatterproof Glass," Daily Journal, November 29, 2013.
Send a message to John D. Alessio