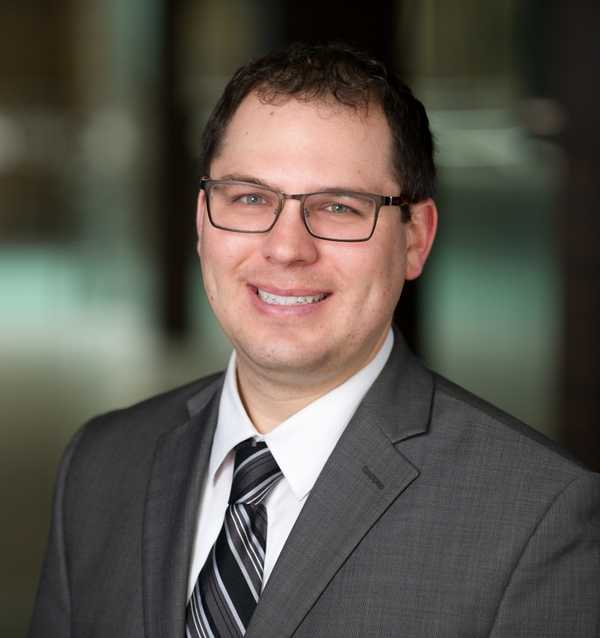 James Kramer
Partner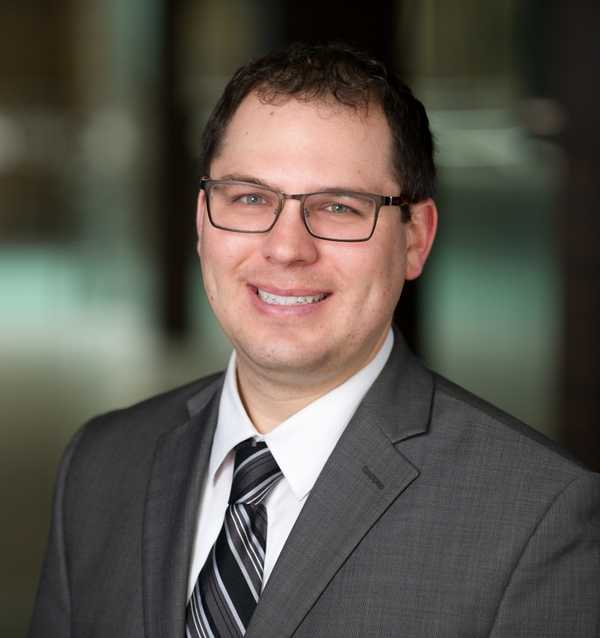 ---
Admissions
California;
Michigan
---
Address
12544 High Bluff Drive, Suite 400, San Diego, CA 92130
Overview
James counsels clients in a variety of industries with their business and corporate matters, including mergers, acquisitions, financings, corporate governance matters, licensing, and a wide range of other agreements, such as sponsorship agreements, reseller agreements, development agreements, SaaS agreements, e-commerce terms and conditions, and other contracts. He also counsels technology companies, financial institutions, and financial services companies on product terms, regulatory compliance matters, and privacy and data security requirements. In his Aviation practice, James counsels clients on the purchase and sale of aircraft and related tax exemptions; structuring ownership arrangements; and preparing dry leases, pilot agreements and management agreements.
Mergers and Acquisitions:
Represented leasing platform housing company in its sale to a leading Nasdaq provider of real estate software and data analytics company.
Represented large publicly traded company in connection with bolt-on acquisitions for expansion of product and service lines.
Represented multiple payment processors in merchant portfolio acquisitions and sales.
Represented mutual benefit non-profit in connection with a merger with a foreign non-profit.
Represented large real estate development company in connection with sale of management company, investment companies, interests in certain investment funds, and certain related assets.
Represented creator of artificial intelligence analytics platform in equity sale to publicly traded retailor.
Represented specialty parts manufacturer for aerospace industry in connection with equity sale.
Represented owners of a pharmaceutical distributor in connection with equity sale to a private equity fund.
Represented developer and provider of chemical coating products to a large specialty chemical manufacturing platform.
Represented a camera and lighting solution company in connection with an asset sale.
Represented life insurance servicing corporation in connection with an asset sale.
Represented the purchaser of several franchises of a major fast food chain.
Represented a nursing employment agency in its acquisition of several competing companies.
Represented individuals and entities with respect to the purchase and sale of various aircraft and associated filings with the FAA and International Registry.
Financing:
Represented a provider of optical transport systems in multiple convertible note offerings and Series Seed fundraising.
Represented producer of alcoholic beverages in connection with Series A offering.
Represented an angel investor in connection with investment in a specialty clothing company.
Represented distributor in connection with private placement memorandum and related securities matters.
Represented payment solution provider in connection with its Series A fundraising.
Represented a content management and discovery platform in connection with angel investment.
Represented startup in connection with convertible and non-convertible note offerings.
Corporate Governance:
Formed many entities and drafted related corporate documentation, including articles/certificates, operating agreements, shareholder agreements, partnership agreements, bylaws, and other corporate documents.
Formed and represented an entity in the purchase of several franchises of a major fast food chain.
Performed corporate clean-ups for entities ranging from startups and family owned businesses to large corporations.
Drafted equity incentive plans and provided guidance on use and issuance of securities to incentivize employees.
Represented professional sports team in connection with dissolution of subsidiaries.
Licensing:
Represented media services company in connection with services agreements and statements of work for large publicly traded media company.
Represented biotechnology companies in connection with the inbound and outbound license of intellectual property.
Represented a wide range of companies regarding services agreements with independent contractors.
Represented pharmaceutical companies in connection with rebate agreements.
Represented biotechnology companies in connection with product resale and distribution agreements.
Drafted terms and conditions and privacy policies associated with e-commerce platforms, software solutions, and other products.
Represented technology companies in connection with non-disclosure agreements and proprietary information and invention agreements.
Represented an individual in connection with the purchase of a fractional aircraft interest.
Payments:
Represented acquiring banks and processors in ISO and payment facilitator sponsorship agreements.
Represented several ISOs and ISVs in connection with referral agreements, agent agreements, partnership agreements, and integration and licensing agreements.
Represented debit network in participation agreements and network rules.
Represented credit union service organization with prepaid care program.
"I've had the pleasure of working with James Kramer and Jason Femrite at Procopio on multiple topics including capital markets and IP. In a word, they are great partners. They took the time to understand our small but fast-growing business, ask insightful questions, and provide balanced advice. We especially appreciate their responsiveness and balance. They have earned our trust. What started as a specific capital markets project, has blossomed into Humm consulting Procopio on all legal matters. With Procopio we have lawyers we trust and respect and who know us – that marshal the right resources and deliver bespoke solutions." — Matt Witherell, President and CEO, Humm Kombucha
—
This testimonial does not constitute a guarantee, warranty, or prediction regarding the outcome of your legal matter.
JD, University of Southern California, 2012
BS (Accounting), University of Southern California, 2008
BS (Business Administration), University of Southern California, 2008
Co-Presenter. "Blockchain Beyond the Hype: What It Is, Why It Matters and Where It's Going." Meritas Annual Conference, San Diego, CA, April 4, 2019.
"Procopio Elevates 6 Attorneys to Partner in San Diego," San Diego Daily Transcript, February 7, 2022.
"Procopio provides advice in weight loss medicine sale," San Diego Daily Transcript, October 1, 2019.
Dan Heching, Gina Kim and Melanie Brisbon. "Exactech acquires XpandOrtho, with help from Procopio," San Diego Daily Transcript, March 19, 2019.
Send a message to James Kramer