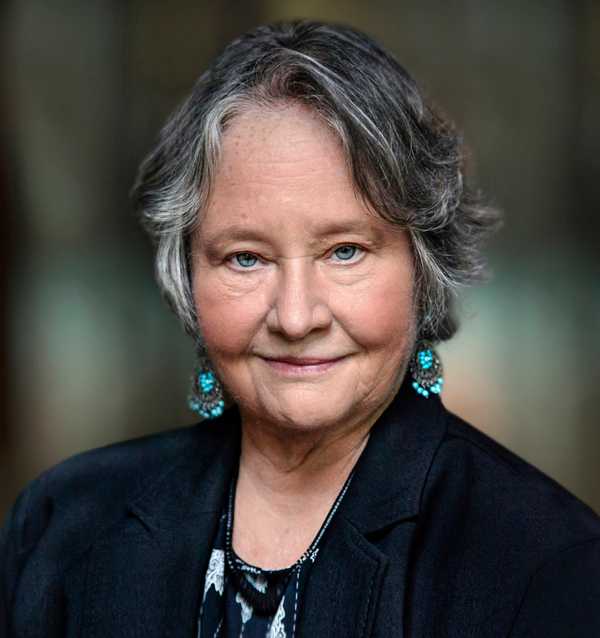 Brooke Oliver
Senior Counsel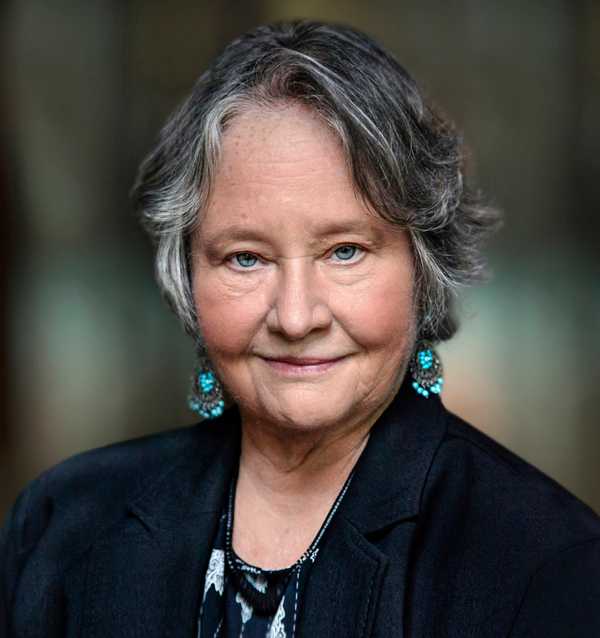 ---
Services & Specializations
Admissions
California;
US Court of Appeals, 9th Circuit;
US Court of Appeals, Federal Circuit;
US Supreme Court;
USDC, Central District of California;
USDC, Eastern District of California;
USDC, Northern District of California;
USDC, Southern District of California
---
Address
3000 El Camino Real | 5 Palo Alto Square Suite 400, Palo Alto, CA 94306
Overview
Brooke specializes in representing the intellectual rights of visual artists, is considered well-versed on the Visual Artists' Rights Act, and for twelve years served as a co-chair of the Visual Arts & the Law Conference. She counsels on the entire life cycle of tax-exempt organizations, and defends clients in Attorney General or IRS challenges to exempt status. Brooke has been called "a folk hero of copyright law" for her role in landmark court decisions that protect visual artists.
Protecting the trademark "Dykes on Bikes": Prosecuted registration of the trademark "Dykes on Bikes" all the way to the United States Supreme Court twice. This was a major victory for the LGBT community and a landmark trademark law decision. McDermott v. San Francisco Women's Motorcycle Contingent, 240 Fed. Appx. 865 (Fed. Cir. 2007), cert denied 552 U.S. 1109 (2008).  The case has been cited in treatises, at least four Trademark Trial and Appeal Board decisions, and numerous law review articles. 9-300 Gilson on Trademarks 303, 309 (Matthew Bender & Co. 2013); 1-3 Intellectual Property Counseling and Litigation 3.02 (Matthew Bender & Co. 2013)  As amicus counsel, Brooke lead the briefing on nonprofits' political speech through their trademarks, ultimately resulting in the Slants' win, overturning a 70 year-old law that allowed the USPTO to decide what is or is not derogatory.  Matal v. Tam, 582 U.S. (2017).
Landmark decisions for Visual Artists' Rights Act claims: In Baca and SPARC v. LA Metro and Caltrans, Brooke achieved an unprecedented settlement whereby those transportation agencies agreed to pay for the restoration of Judy Baca's iconic Hitting the Wall mural in downtown LA (2021).  In one of the earliest VARA cases about the monumental Lilli Ann Mural in San Francisco's Mission District., Brooke obtained a Temporary Restraining Order, a preliminary injunction, a mandatory injunction, and finally a $200,000 public settlement before a magistrate judge, which was at that time the highest VARA damages award.
Freeing Greek gods to inspire gamers: Brooke successfully defended Sony Computer Entertainment America's God of War video game in a high-stakes copyright infringement case, securing. summary judgment for defendants SCEA and game creator David Jaffe, upholding the right of game developers and artists to draw freely from the inspiration of public domain Greek myth. Bissoon-Dath v. Sony Computer Entm't Am., Inc., 694 F.Supp.2d 1071 (N.D. Cal. 2010), aff'd. Dath v. Sony Computer Entm't Am., Inc., 653 F.3d 898 (9th Cir. 2011).
Building a future for Burning Man: served as legal architect of Burning Man's nonprofit infrastructure, including securing 501(c)(3) status for the Burning Man Project and handling the nonprofit's acquisition of Black Rock City, LLC (now a subsidiary of the nonprofit), which included extensive due diligence and related transactions. She did the transactional legal work that helped Burning Man Project embrace the nonprofits Burners Without Borders and Black Rock Arts Foundation as subsidiaries. Burning Man co-founder Larry Harvey called Brooke's approach "law in the service of soul."
Legal victory for music legends: Litigated and successfully resolved a diversity jurisdiction publicity rights action by the estates of music legends Jerry Garcia, John Lennon, Frank Sinatra, Janis Joplin, Jimi Hendrix, Bob Marley, Barry White and Miles Davis against a national restaurant franchisor, creating an unprecedented collaboration among those legends' heirs and successor companies.
Super Lawyers®, Intellectual Property, 2015-2021
Martindale-Hubbell® AV Preeminent rating
Teddy Witherington Award for Outstanding Service to the LGBT Movement
Cesar E. Chávez Legacy Award
Certificate of Recognition, California State Senate, for commitment to celebrating diversity, beauty, and promoting global equality for all
Certificate of Honor, City and County of San Francisco, for outstanding leadership and community engagement with the Lesbian, Gay, Bisexual, and Transgender community
Sainted by the Sisters of Perpetual Indulgence (St. Brooke of the Patent Leather Legal Briefs)
Cambridge Who's Who
JD, Golden Gate University, School of Law, 1994
BS, Organizational Development, University of California, Davis
Panelist. "Is it Art? I'll Know It When I See It. Does Copyright Protect It? I'll Tell You When I Know." Webinar, 2021 USC Gould School of Law Intellectual Property Institute, September 22, 2021.
Author. "Interactive, Participatory Digital Art Works Started by the Artist and "COMPLETED" by Users (Art 2.0, Video Game Art, Holograms, Digital Installations) – Legal Issues and Possible Solutions" (with Harley K. DuBois), International Bar Association/MAXXI Museum, Rome 2012
Author. "Non-Profit Public Advocacy and Activism Without Jeopardizing Your 501(c)(3) Tax Status," CAPI Conference, 2009
Author. "New Media Art Works: BioArt, Digital Media, Installations & CopyLeft," CLE International, 2008
Author. "Muralists' Legal Rights," 2006 International Mural Conference, Mexico City, Mexico
Author. "Native American Art Themes and Legal Issues (with Cheryl Fairbanks, Esq.)", CLE International, 2006
Author. "New Media Art: The Artist's Perspective in Museum Acquisitions, ALI-ABA Museum Administrators Conference," 2005
Author. "VARA/CAPA Legal Update," CLE International, 2005
Author. "Art-Related Tax Issues"; San Francisco Art Institute, 2005
Author. "Trademark Basics," 2005
Author. "Expanding Art Markets: Prints, Certificates of Authenticity, and Art Licensing," CLE International 2004
Author. "Art On & Off the Wall: Rights of Integrity & Attribution in Murals and Sculptures," ABA Intellectual Property Section Conference, Summer 2003
Author. "Interview with Laurence H. Tribe, Constitutional Scholar and Muralist," 2001
American Bar Association
Bar Association of San Francisco
San Francisco Intellectual Property Law Association
Bay Area Lawyers for Individual Freedom
Calle 24 Latino Cultural District Council (A Founder)
International Trademark Association
San Francisco Pride
Acción Latina (publisher of El Tecolote), member of the Board of Directors
Garzón, Camilo. "Brooke Oliver Oral History," Proyecto Mission Murals, digital publication, SF MOMA, November 2022.
Rhodes, Mike. "Madera Candidate Denounces Witches," Fresno Alliance, June 2, 2022.
Brown, Kate. "San Francisco Dykes on Bikes® Women's Motorcycle Contingent Celebrates 45 Years at the Front," San Francisco Bay Times, August 26, 2021.
Send a message to Brooke Oliver