Next Steps for Companies Following the Latest U.S. Government Export Ban
Next Steps for Companies Following the Latest U.S. Government Export Ban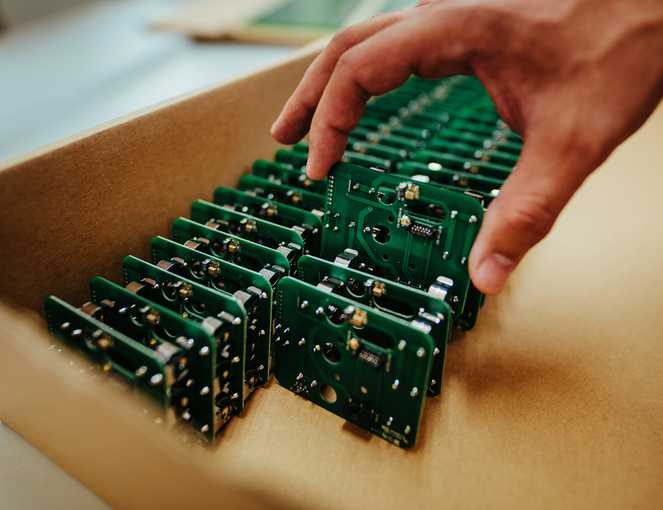 By Procopio Partner Miku H. Mehta and Senior Associate Michael C. Jones
A recent change in U.S. export control regulations requires all U.S.-based entities (including subsidiaries of foreign-headquartered companies) to immediately stop exporting most technologies to Huawei and several of its related entities. Violations of these regulations can result in fines and/or imprisonment. U.S.-based entities that export technology and products, as well as overseas companies that receive U.S.-based technology, need to be aware of which technologies are covered by the new regulations, the nature of the restrictions, and what kinds of risk mitigation strategies may be used to avoid running afoul of U.S. export law. Below we summarize the new regulation as well as potential risk mitigation actions companies may take.
On May 16, 2019, the U.S. government added Huawei Technologies and 68 of its affiliates around the world in 26 countries to the "Entity List" with little warning. This list essentially bans exports of most U.S.-originated technologies and products to Huawei, unless an export license is obtained from the U.S. Bureau of Industry and Security (BIS). Further, there is a presumption of denial for obtaining such licenses, and further, exports to the listed Huawei entities are not eligible for license exceptions. As a result, any company that makes, sells or ships technology to the listed Huawei entities needs to immediately determine whether their technology is subject to export control, and if so, take the necessary countermeasures to avoid violation of the ban.
As a first step in the process, companies will want to determine whether their U.S.-origin technology or products are "exports" covered by the ban. An export may be subject to the ban in one or more of the following ways:
Goods manufactured in the U.S., physically shipped from the U.S. or passing through the U.S.
Goods or software manufactured and physically located outside the U.S. containing a de minimis amount of U.S.-origin commodities, software or technology (e.g., goods or software including more than 25% U.S. Origin Content for export to entities in most countries), based on the Fair Market Value (FMV) of the U.S.-origin controlled content divided by the FMV of the entire product being exported to the listed Huawei entity. Documents and reporting requirements may apply with respect to the de minimis calculation.
"Foreign-made direct products of U.S. origin technology or software" and for a "plant located outside of United States that is a direct product of U.S.-origin technology or software," based on being (1) the direct product of technology or software that requires a Written Assurance, and (2) subject to national security controls of the applicable Export Control Classification Number (ECCN) of the Commerce Control List (CCL).
However, there are a few carve-outs that permit exporters to continue to conduct business with the listed Huawei entities on a limited basis, as a result of a "temporary general license" or TGL issued by BIS on May 20, 2019. The TGL permits shipments to the listed Huawei entities until August 19, 2019, for the limited purposes of (1) continued operation of existing networks and equipment, (2) support to existing handsets, (3) cybersecurity research and vulnerability disclosure, or (4) engagement as necessary for development of 5G standards by a duly recognized standards body
In response to this ban, various entities have taken different approaches. U.S.-based suppliers have generally taken an approach that favors suspending sales activity to the listed Huawei entities as well as intermediaries. Software and operating system providers have taken a similar approach, while invoking the TGL to continue to provide support for existing products through August 19, 2019. Non-U.S.-based entities have taken a varied approach, with some companies continuing to provide supplies for the time being while assessing the impact of the listing, while others have essentially suspended shipments to the listed Huawei entities.
Exporters may wish to consider risk mitigation strategies that take into account the actual information associated with the inclusion of U.S.-based technology in exports and/or re-exports to one or more of the listed Huawei entities:
Immediately determine potential export streams, and the associated business contracts, for which the end-user is a listed Huawei entity. In such cases, consideration should be given to suspending further export, and complying with relevant contract related requirements.
Understand the activities of intermediaries downstream of the initial U.S. export. For example, the exporter may wish to obtain assurance or verification as to the relationship between the intermediary and the listed Huawei entities (e.g., determine whether physical components or designs are provided to the intermediary and exported to one or more of the listed Huawei entities).
Develop strategies to assist persons who may have to answer questions associated with this issue, such as salespersons, customer liaisons, etc.
As warranted, consideration should be made as to whether a company should suspend business activity with the listed Huawei entities completely, until the BIS provides further guidance, change in policy, suspension of the denial order, etc.
Continuously stay updated on the current situation by checking the BIS website and other public information from the U.S. Department of Commerce.
Consider whether some activities may be permitted based on the TGL, and prepare and keep a certification statement that includes an explanation of the context and TGL category, timelines, categories and descriptions, explanation as to how the TGL is being met, along with supporting documentation, including temporary nature of the TGL and its August 19, 2019 expiration.
MEDIA CONTACT
Patrick Ross, Senior Manager of Marketing & Communications
EmailP: 619.906.5740