Meet Xiaofan "Frank" Yang: Procopio Patent Attorney and Scientist with a Passion for Innovation
Meet Xiaofan "Frank" Yang: Procopio Patent Attorney and Scientist with a Passion for Innovation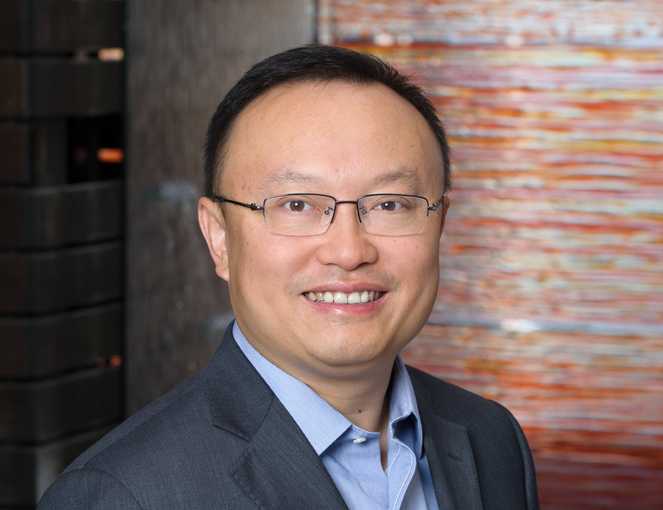 This profile is part of a series introducing Procopio attorneys.
It's a safe bet most attorneys don't trace the inspiration for their professional journey back to a visit with giant pandas. That's the case with Xiaofan "Frank" Yang, however. Born and raised in Chengdu, China, it was a few middle school field trips to the nearby Giant Panda Bases and Sanctuaries that inspired his passion for science and later patent law.
"To see so many scientists and technicians from around the world working together to save an endangered animal is awe-inspiring," Frank said. "It was my first close encounter with life sciences in action."
Now a Ph.D. chemist and patent attorney, Frank provides comprehensive IP strategic counseling to biotechnology, pharmaceutical, digital health and medical device companies. He focuses on protecting IP assets in all stages of business, from proof of concept to clinical development, regulatory approval and product launch. Before pursuing law, he worked as a medicinal chemist for several years in the pharmaceutical industry.
It was his pursuit of higher education that first brought him to the United States after earning a B.S. in Polymer Chemistry at China's Nanjing University. Frank earned his Ph.D. in Organic Chemistry at Tulane University in New Orleans. Other professional stops on the way to San Diego included New Haven, Cincinnati and Chicago.
Frank and his wife of 18 years love the classical music scene in southern California and attend concerts whenever they can. That interest has carried over to their two children, as their son plays violin and their daughter piano. Another passion that was slower to take hold in their children but is there now is a love of spicy food.
"My hometown is famous for its hotpots, and same with my wife's," Frank said, explaining how he loves to explore new restaurants in search of meals with a kick, both in and around San Diego and on travels across the globe. "Our kids did not eat spicy food at first, but now they are as good as their parents. It is in the genes."
It's his passion for the innovative pursuits of his clients that motivates his professional life.
"I am a curious person and it is my nature to explore new frontiers," he said. "I am always excited by new information, new technology, new inventions, and new products. Patent practice allows me to stay at the cutting edge of innovation."
Frank's legal practice is quite varied, from building IP portfolios during a client's founding and growth stages to positioning for investments or possible sale. That's clear in Frank's description of a perfect professional day.
"It starts with meeting a new client face to face to talk about their new inventions, diving deep into the science. After our strategy is finalized and action items outlined, I discuss with my Procopio team how to best implement our plan." Next up is a call from a U.S. Patent and Trademark Office patent examiner about an important application for another client. "We go back and forth on legal and technical arguments with the examiner agreeing to allow the case with broad protection for our client." Then the workday concludes with another call, this one from a venture capitalist client. "They are interested in investing in an exciting new company but want to make sure there is sufficient IP protection to safeguard their investment. We discuss the scope and timeline of due diligence, and I open the company's summary deck, knowing I will be learning something new and exciting to cap off this busy day."
Despite his wonder at China's giant panda sanctuaries, Frank didn't end up one of the scientists seeking to preserve that species. Fortunately for the human race, his passion for life sciences involves advancements that can save our lives.
"Knowing that my work helped turn innovations from the labs into products that impact people's lives, like the several FDA-approved drugs directly related to my patent work over the years," he says, keeps him motivated to continue the practice of law. "I want to help others at their most critical and vulnerable moments."
MEDIA CONTACT
Patrick Ross, Senior Manager of Marketing & Communications
EmailP: 619.906.5740