Meet Elaine Harwell: A Student of the World with a Passion for Privacy Law
Meet Elaine Harwell: A Student of the World with a Passion for Privacy Law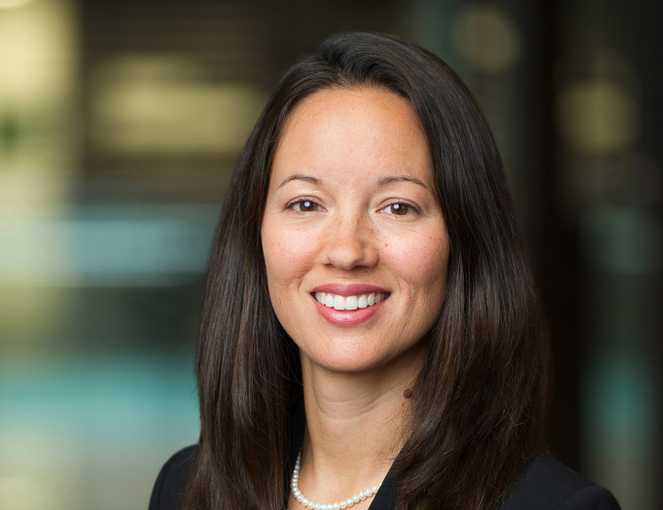 This profile is part of a series introducing Procopio attorneys.
Electronic data knows no geographic borders. The same can be said for Procopio Privacy and Cybersecurity Group Leader Elaine Harwell. She was born in Texas, raised in San Diego, educated in high school in the United Kingdom, and enjoys visiting Hong Kong, where her mother is from and where Elaine can practice her conversational Cantonese.
With a father a career U.S. Navy man, Elaine spent formative years at a U.S. Department of Defense school in London. Her parents frequently took her on trips across Europe, which helped "form my view of the world as a very global place from a young age," Elaine says. "My travel and experiences helped set the stage for me to become a lawyer later in life."
Elaine represents clients in privacy and data security matters in a wide variety of industries, from software to life sciences. Her practice includes litigating claims involving privacy issues, helping clients manage emerging risks and conduct privacy risk assessments, and advising on regulatory and compliance issues. She's earned the ANSI-accredited Certified Information Privacy Professional/United States (CIPP/US) and the Certified Information Privacy Manager (CIPM) credentials through the International Association of Privacy Professionals (IAPP). To say privacy law is her passion would be an understatement.
"I wake up each morning wondering what changes took place around the world with respect to privacy developments," she says." Honestly, it's what keeps me going. Privacy law never stops changing and evolving. As a society, we are just beginning to have conversations about the use of data, what we are okay with, and how we expect companies to handle the most private and intimate details about our lives."
Elaine doesn't just follow fast-changing privacy policy. She engages in it. Elaine serves on the Executive Committee of the California Lawyers Association's Privacy Law Section and chairs its Legislative Committee. "We have actively been submitting comments to the California Privacy Protection Agency, the new California privacy regulator charged with drafting extensive regulations governing how all types of companies collect, use, and share consumer data. We've seen our suggestions on how to improve and clarify the regulations being implemented into the text of the regulations and that is exciting."
The first lawyer in her family, Elaine didn't originally set out on that path. While considering graduate school options as an undergraduate, however, she caught the bug when reading a book about the practice of law, which sounded far more interesting to her than other paths. "I shifted gears, took the LSAT, and never looked back. I've loved being a lawyer ever since."
Elaine began practicing law in New York City, but eventually relocated to San Diego, where she had spent several years as a child when her father was stationed there and where her family currently resides. She felt it would be better to be closer to family when it came time to raise her own family. Professionally, the move put her in the state that has for years been on the cutting edge of U.S. privacy law, as her legislative activities suggest.
Traveling remains a passion for Elaine, as well as a daily run and enjoying a good meal with her closest friends and family, "especially if someone else cooks it." A driving passion continues to be serving her clients as best she can.
"I really like helping clients find practical solutions to their problems," she says. "I'm not a risk-taker myself, but I appreciate running a successful business means balancing risks." She strives to find a path for her clients "that manages risks practically while still allowing them to be creative entrepreneurs." Her experiences as a litigator help "because it allows me to present practical advice of how decisions they make today could be presented in a courtroom later." Ultimately, Elaine's clients benefit from her deep knowledge of privacy law, her passion for its evolution, her experience in how it is litigated, and her global perspective in a field of law that defies borders.
MEDIA CONTACT
Patrick Ross, Senior Manager of Marketing & Communications
EmailP: 619.906.5740