Webinar: Legal Fallout from the Ukraine War and Other Global Tensions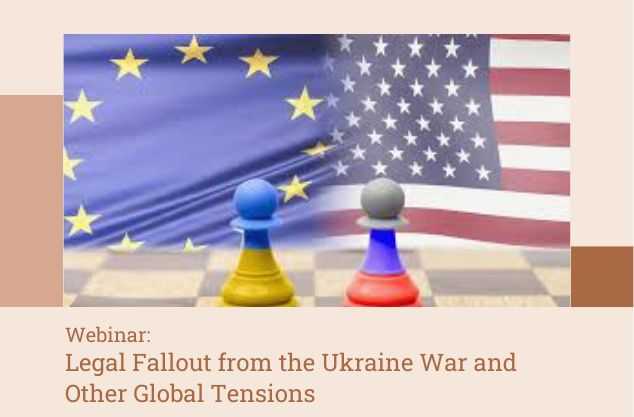 As the Ukraine war rages and U.S.-China tensions continue, the U.S. and other countries have imposed an unprecedented level of sanctions and export controls on dealing with Russia, China, and others. These are having a huge impact on both direct activities with those countries (such as deal-making), but also indirect activities (such as re-exports by intermediaries, as well as technical disclosures even within the U.S. to nationals of sanctioned countries). The penalties and reputational hits can be severe.
Learn the latest developments, and how to stay out of legal trouble, from Procopio Partner Miku Mehta. Hosted by the Association of Corporate Counsel (ACC) San Diego.
---
Webinar: Legal Fallout from the Ukraine War and Other Global Tensions
Date & Time
Location
Legal Credits
MEDIA CONTACT
Patrick Ross, Senior Manager of Marketing & Communications
EmailP: 619.906.5740