Procopio Highly Ranked for Diversity by Law360 for Sixth Consecutive Year
Procopio Highly Ranked for Diversity by Law360 for Sixth Consecutive Year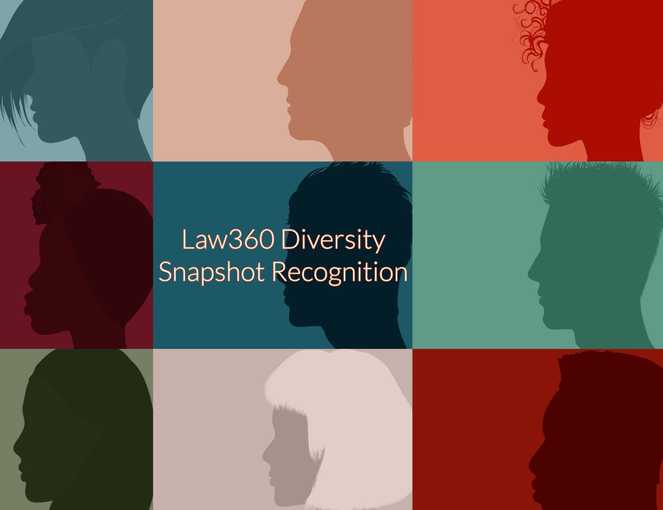 Procopio has once again received recognition in Law360's annual Diversity Snapshot, ranking #7 among all U.S. law firms with 101-250 attorneys for diversity. The annual survey of hundreds of firms focuses on racial and ethnic minority makeup among equity partners, non-equity partners, associates, and other attorneys. This is the sixth straight year Procopio has been recognized by Law360 for its attorney diversity.
"Recruiting, retaining and advancing diverse attorneys doesn't happen by accident," said Procopio Partner Mindy Morton, leader of the firm's Diversity, Equity and Inclusion Committee. "I'm fortunate to work alongside many dedicated firm leaders, attorneys and staff who remain committed to creating and sustaining a diverse and inclusive workforce, thus better serving our clients and each other."
Law360's methodology sets a benchmark for diversity determined by several categories of representation, including equity partners, associates, and "other attorneys," then calculates scores for every firm based on those categories. Only 16.5% of U.S. law firms exceeded Law360's diversity benchmark score, with Procopio one of those firms.
Procopio is also recognized annually by American Lawyer magazine as highly ranked for diversity among all AmLaw 200 firms. Procopio is one of only a few dozen firms to have achieved Mansfield Plus certification from Diversity lab, confirming the firm not only considered diverse candidates for key leadership positions but also achieved at least 30% diversity in filling those spots, as well as ensuring billed attorney hours for diverse attorneys mirrored those participating in client pitches.
Learn more about Procopio's focus on diversity, equity and inclusion.
MEDIA CONTACT
Patrick Ross, Senior Manager of Marketing & Communications
EmailP: 619.906.5740