Procopio Named a Diversity Blueprint Champion by Diversity Lab and ChIPs
Procopio Named a Diversity Blueprint Champion by Diversity Lab and ChIPs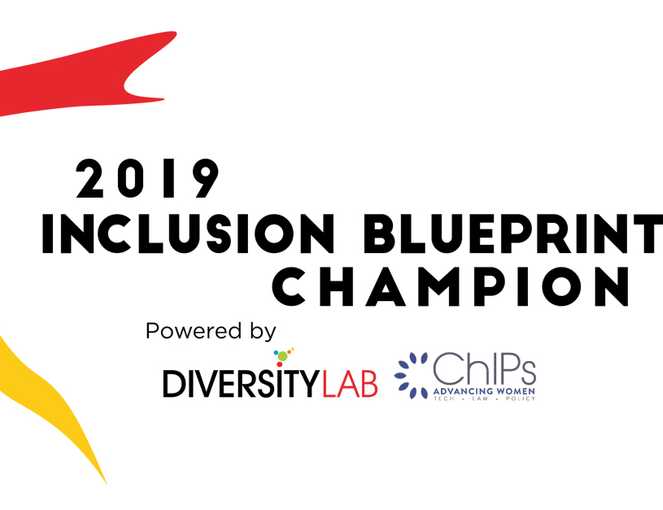 January 30, 2020: Procopio was named a Diversity Blueprint Champion in an inaugural joint collaboration between Diversity Lab and ChIPs. Procopio was recognized in the Antitrust, IP, Privacy, and Cyber Practice Group category.
The Diversity Blueprint is described by the collaboration as a "comprehensive tool to measure the representation of diverse lawyers against specific benchmarks and the inclusion activities that law firms can and should employ to ensure that all lawyers — including historically underrepresented lawyers — have fair and equal access to quality work, influential people, and other opportunities."
Procopio has achieved numerous recognitions for its diversity, equity and inclusion initiatives, including consistently high rankings for diversity among AmLaw 200 firms by American Law Media and repeated rankings as a Best Law Firm for Minority Attorneys by Law360.
Diversity Lab is an incubator for innovative ideas and solutions that boost diversity and inclusion in law. It awards the annual Mansfield Rule certifications to law firms demonstrating commitment to the advancement of diverse attorneys within the firm. ChIPs is a nonprofit organization that advances and connects women in technology, law and policy, seeking to accelerate innovation through diversity of thought, participation and engagement.
Learn more about Procopio's commitment to diversity, equity and inclusion on our website.
MEDIA CONTACT
Patrick Ross, Senior Manager of Marketing & Communications
EmailP: 619.906.5740