Avoiding Litigation While Resolving Disputes: Commercial Contract Challenges During COVID-19
Avoiding Litigation While Resolving Disputes: Commercial Contract Challenges During COVID-19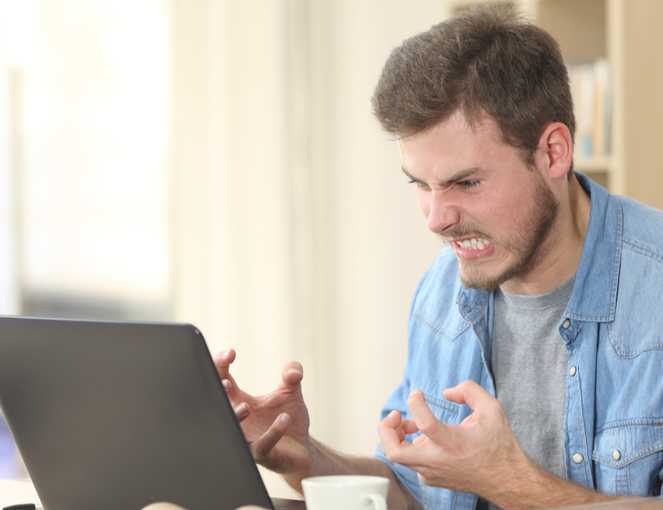 By Procopio Partners Robert H. Sloss, Mindy M. Morton, and Edward C. Walton
Lawyers, like everyone else, are scrambling to identify potential problems and craft possible solutions for the COVID-19 virus' far-reaching impact on businesses and financial markets. Small and large companies are being forced to deal with substantial catastrophes they never expected to encounter, including:
large-scale cancellations or postponements of orders;
disruptions to key supply chains;
restrictions on business operations;
the accessibility and cost of credit issues;
the patchwork of state, local and federal laws that have been enacted in response to the virus and its effects;
the risks of working and transacting business remotely;
and so on.
Although the time to commence or respond to formal claims may still be in the future, a current and thorough analysis of contracts affected by coronavirus-inspired alterations to your business will help you leverage the best available negotiated solutions now, or prepare for future litigation in the face of the intransigence of any of your business partners.
A focus of many recent articles is the applicability of force majeure contract clauses and/or state frustration of purpose laws where a party seeks to avoid its further obligation to perform under an agreement because of commercial developments resulting from the COVID-19 virus. Force majeure clauses and related laws certainly merit discussion, but other common contract provisions may also play a critical role in the radically-altered business landscape.
In this article, we identify other typical provisions that might be implicated as contracting parties consider ways in which to deal with new commercial realities:
Does the contract provide a mechanism for a party to terminate the agreement, and might such a termination clause be applicable in a COVID-19 affected world?
Does the contract call for penalties in the event of late or incomplete performance?
Does the contract have a force majeure clause, or a material adverse effect or change provision?
Does the contract set forth performance deadlines and does it provide for the alteration of deadlines?
Does the contract call for the exchange of trade secret or confidential information? Does it restrict the way in which trade secret or confidential information can be used that might be impacted by an entire business working remotely? What is supposed to be done with trade secret information upon the termination of an agreement?
Is the nature of the contract such that a delay in performance caused by virus-related disruptions would gut the agreement, or would a delay simply delay the completion of the contract?
Does the contract provide a dispute resolution procedure? Must that procedure be followed even in a COVID-19 altered environment?
Does the contract contain a license of intellectual property rights? Can those rights be separated from other contractual provision?
Does the contract contain a limitation of liability clause that would cap potential damages in the event of a breach? Does it provide for an award of attorneys' fees to the prevailing party should litigation ensue?
Does the contract contain a severability clause so that parts of the agreement would remain in force even if other parts were found to be unenforceable?
Does the contract specify the applicability of one state's law and/or require disputes to be litigated in a particular jurisdiction? Different states may contract interpretation and performance principles differently, so it is important to understand what law will likely apply to the contract in question.
Does the contract have indemnity provisions which would trigger and allocate responsibility of the parties in the face of claims by third parties?
Does the contract require one of the parties to purchase liability insurance naming the other party as an additional insured?
Does the covenant of good faith and fair dealing implied in every contract shape the parties' obligations? Note that recent decisions by California courts have reined in the applicability of the implied covenant, but it may still be useful in resolving unanticipated issues resulting from COVID-19-related business disruptions.
Finally, an overriding question that should be part of any analysis: Would termination of the contract put a party in a better position than simply trying to ride out the storm? Sometimes, doing nothing is the best strategy.
Because every contract is different and the interpretation of a particular clause is unique to its contract, we offer only a checklist of topics to consider. Counsel should be consulted when an in-depth analysis of a specific contract is called for.
---
Procopio Partners Robert Sloss, Mindy Morton and Ed Walton held a complimentary Q&A webinar on May 5, 2020, titled "Avoiding Litigation While Resolving Disputes: Commercial Contract Challenges During COVID-19." You can find the PowerPoint here and a video recording here.
View PDF

(opens in a new tab)
MEDIA CONTACT
Patrick Ross, Senior Manager of Marketing & Communications
EmailP: 619.906.5740