CMAA Hosts Webinar on Best Practices for Minimizing Liability with California Prevailing Wage Law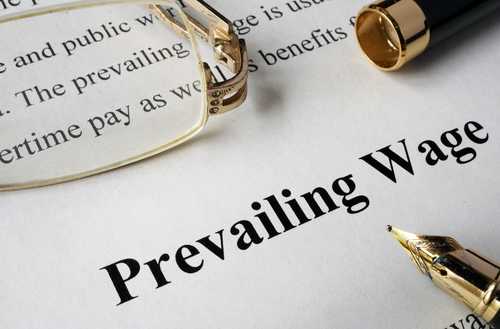 The CMAA (Construction Management Association of America) will host an informative webinar on April 28th, 2022 providing the most up-to-date information on California's prevailing wage law and best practices to minimize liability. The featured speakers include Procopio Partner and seasoned attorney of our Corporate and Commercial Litigation practice, Laurence Phillips alongside Marty Glaske, Senior Vice President of Gafcon, Inc.
Key topics include:
Prevailing Wage Law – Legislative Goals
Statutory Framework
Skilled and Trained Update
Recent Changes
Best Practices for Mitigating Liability
Case Studies: When Does Prevailing Wage Law Apply?
About the Speakers
Laurence Phillips focuses his practice on representing contractors, subcontractors/suppliers, developers and public agencies in all aspects of private and public works contracting. He handles a range of issues including contract drafting and negotiations, prevailing wage law counseling, bid protest, resolution of claims arising prior to project completion (e.g., delay claims, differing site condition claims, extra work claims and corresponding change order disputes) and, when necessary, resolution of claims through mediation, arbitration, administrative hearings, civil trials (including jury trials) and appeals.
Marty Glaske is a senior, executive-level business developer responsible for identifying and leading firm-wide sales strategies, as well as defining forward-thinking goals that elevate the client experience. His deep knowledge of labor relations comes from his experience as an executive level labor relations professional specializing in public works, prevailing wage, apprenticeship, project labor agreements, collective bargaining agreements, negotiation and conflict resolution.
---
CMAA Hosts Webinar on Best Practices for Minimizing Liability with California Prevailing Wage Law
Date & Time
Location
Link to webinar will be sent to registered guests only prior to the event
MEDIA CONTACT
Patrick Ross, Senior Manager of Marketing & Communications
EmailP: 619.906.5740