California Adopts Wetlands Definition and Expands Requirements for Dredge or Fill Applicants
California Adopts Wetlands Definition and Expands Requirements for Dredge or Fill Applicants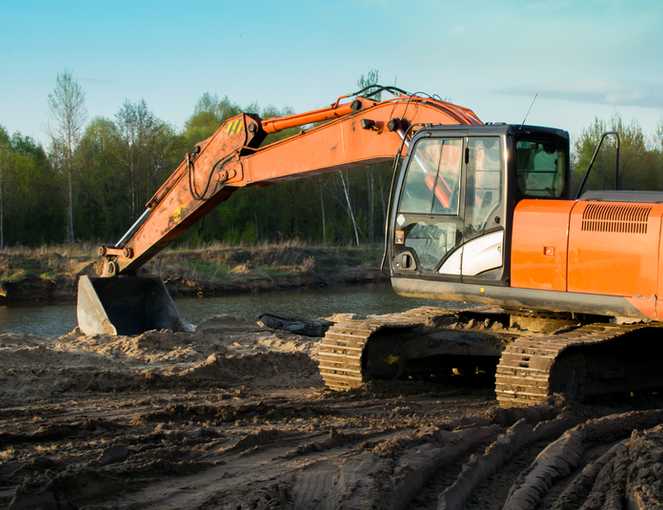 By Procopio Partner John J. Lormon and Legal Assistant Miranda C. Barfield
After more than a decade of work, the California State Water Resources Control Board (State Board) approved on April 2, 2019, a common definition for California wetlands and a regulatory program that amends and expands the permit requirements for the discharge of dredge or fill materials that impact or could impact state waters. We forecast coming changes and their importance for development in the state in a previous article in February.
The State Wetland Definition and Procedures for Dischargers of Dredge or Fill Material to Waters of the State (Procedures), as adopted, will be incorporated in two of California's Water Quality Control Plans. The Procedures contain four elements: a wetland definition; a framework for determining if a wetland feature falls under state jurisdiction; wetland delineation procedures; and procedures for submittal, review, and approval of applications for dredge or fill activities. This includes applications for 401 Water Quality Certifications (401 Certifications) and Waste Discharge Requirements (WDRs).
Applicants should expect greater delays in the approval of projects that do not qualify for exemptions. This is because The State Board and the nine Regional Water Quality Control Boards (Regional Boards) are the permitting authorities that implement these changes. The Procedures adopt and apply more stringent substantive environmental criteria to evaluate future discharge activities. The program will be run by Regional Board programs that are already overworked and understaffed.
California amended its own wetlands definition in order to maintain consistency statewide and protect against potential administrative and judicial changes to the federal definition. The Procedures define wetlands as an area with continuous or recurrent saturation in the upper substrate, that supports anaerobic conditions in the upper substrate, and that is dominated by wetland vegetation or lacks vegetation. This definition therefore includes arid areas that would otherwise not be protected under federal law.
Section IV of the Procedures describes the regulatory review and approval process, and applies to all individual orders, but not to general orders. Two of the many noteworthy amendments contained therein are outlined below:
1. Alternatives Analysis
One significant change is the requirement for most applicants to complete an alternatives analysis in order to demonstrate that their proposed project is the least environmentally damaging practicable alternative (LEDPA). California has incorporated and redefined the 404(b)(1) guidelines as applicable to state waters (State Guidelines), and an alternatives analysis will now be required for all projects, with few exceptions.
Thus, even if an alternative analysis is not required by the U.S. Army Corps of Engineers (Corps) for fill discharged to waters of the U.S., the state will require an analysis of alternatives for the entire project where there is fill to waters of the state, unless the project qualifies for an exemption.
If a project discharges to state waters, and it would otherwise satisfy a General Nationwide Permit (NWP) certified by the State Board if the discharge were to federal waters, an alternatives analysis is not required. Additionally, alternatives analyses are not required for projects that discharge only to waters of the U.S. as long as they satisfy the terms of an uncertified General NWP. However, this second exclusion does not apply if the project impacts more than 0.2 acres or 300 linear feet of jurisdictional area, or any amount of wetland area as defined in the Procedures.
Without an exemption, projects fall into one of three tiers:
Tier 3 projects include those that impact greater than 0.2 acres or 300 linear feet of waters of the state, or disturb protected habitat or any wetlands, and that could be located at a different site. Tier 3 requires analysis of off-site and on-site alternatives;
Tier 2 projects are those that impact between 0.1 and 0.2 acres or 100 and 300 linear feet of waters of the state, and do not disturb protected habitat or wetlands. Tier 2 also includes any project below the size requirements for Tier 3 that cannot be located elsewhere due to its purpose or function. Tier 2 requires analysis of on-site alternatives; and
Tier 1 projects are those that also do not disturb protected habitat, and impact less than or equal to 0.1 acres or 100 linear feet of state waters. Tier 1 requires a description of the efforts taken to avoid and minimize impacts.
2. Public Notice
Currently, 401 Certification and WDR applications are subject to a 21-day public notice period when filed, which remains unchanged in the Procedures. However, if the Regional Board receives significant comments on the application, or if there is substantial public interest in the project, the Regional Board shall circulate the draft order for public review and comment.
This condition adds a significant amount of time to the standard review timeline, as the draft would typically be available to the public for 30 days, with another 30–45 days for the Regional Board to review and respond to comments. Based on the comments and responses, the Regional Board Executive Officer may feel that issuance of the 401 Certification should be made by the Regional Board Members (Board) in a public hearing. All applications for WDRs must be approved by the Board.
When Board approval is required, additional time is needed to finalize the meeting materials and obtain a place on the agenda for the next Board meeting. Then, of course, the Board has discretion to approve or deny the 401 Certification or WDRs, and their decision can be petitioned to the State Board for further review.
The Procedures go into effect nine months after the date of approval by the Office of Administrative Law, and will govern all applications for dredge or fill activities filed after that date. We will be monitoring the implementation and enforcement closely to ensure the best counsel for our clients.
MEDIA CONTACT
Patrick Ross, Senior Manager of Marketing & Communications
EmailP: 619.906.5740