Maintaining a Brewery's Trade Secrets While Complying with Formula Disclosure Requirements
Maintaining a Brewery's Trade Secrets While Complying with Formula Disclosure Requirements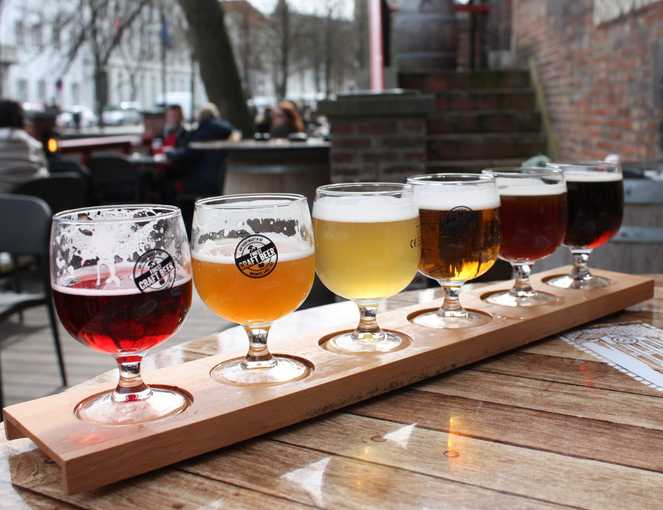 By Procopio Partner Sean M. Sullivan
The craft beer market is now a multibillion-dollar industry. The historical culture of microbrew collaboration has been tested as the market has matured from weekend hobbyists to intense competitors. Central to any successful brewery is, of course, a good brew. Protecting your brew's unique proportion and variation of four key ingredients—malted grain (usually barley), hops, yeast and water—as well as other creative flavorings can be the difference between success and failure. One tool increasingly used by sophisticated brewers to protect their interests is trade secret law. That approach brings many benefits to the brewer, but as the complexity of recipes increases so too does the possibility of being forced to disclose exactly what you want to keep secret.
Most states have some form of protection for information qualifying as a trade secret. In California, the Uniform Trade Secrets Act (Civ. Code §§ 3426 – 3426.11) protects "information, including a formula, pattern, compilation, program, device, method, technique, or process, that: (1) Derives independent economic value, actual or potential, from not being generally known to the public or to other persons who can obtain economic value from its disclosure or use; and (2) Is the subject of efforts that are reasonable under the circumstances to maintain its secrecy." Likewise, in 2016, the federal Defend Trade Secrets Act came into effect which provides similar protection. Those definitions are lawyer-speak for information a company considers its "secret sauce," or with breweries, their confidential beer recipes and brewing processes.
Courts have recognized that beer recipes and brewing practices may meet the threshold for trade secret protection. See, e.g., Anheuser-Busch Companies, LLC v. Clark, 764 F. App'x 594 (9th Cir. 2019)(In case against former employee, recognizing that Anheuser-Busch "demonstrated a reasonable probability of prevailing" on whether a document detailing its brewing process constituted a trade secret.). And breweries can take many steps to maintain secrecy, such as password protecting devices containing recipes, restricting access to certain brewery areas, and using strong employee, consultant, and vendor agreements that limit disclosure and use of trade secrets.
But even though a brewery believes its recipes and processes are valuable trade secrets, and takes reasonable steps to maintain secrecy, sometimes it can be compelled to disclose that information. Under the U.S. Department of Treasury, the Alcohol and Tobacco Tax and Trade Bureau ("TTB") requires that a brewer submit "a formula for approval by TTB when the brewer intends to produce any fermented product that will be treated by any processing, filtration, or other method of manufacture that is not generally recognized as a traditional process in the production of a fermented beverage designated as 'beer,' 'ale,' 'porter,' 'stout,' 'lager,' or 'malt liquor.'" 27 C.F.R. § 25.55.
What falls within this disclosure requirement can be complicated, but it includes certain filtration techniques, and also use of some flavors, coloring, and "fruit, fruit juice, fruit concentrate, herbs, spices, honey, maple syrup, or other food materials." This requirement seems to cover just about any new, fruity, spiced or other creatively flavored beer variation. The TTB provides updates when it concludes using certain ingredients no longer requires disclosure.
Does the requirement of formula approval by the TTB now render trade secret protection impossible for a creative brewer, since the regulation requires disclosure to a government agency, thereby destroying secrecy? Probably not.
First, the bad news about maintaining secrecy. Both federal and state law provide for members of the public to request and obtain documents in the hands of public agencies. California Public Records Act ("PRA"), Gov. Code §§ 6250-6276.48, generally provides every person has a right to inspect any public record, except as provided by the statute. Haynie v. Superior Court, 26 Cal. 4th 1061 (2001). Likewise, the federal Freedom of Information Act, 5 U.S.C. § 552 ("FOIA"), provides for broad disclosure of documents in government hands.
Now, the good news: trade secrets qualify as exempt from public disclosure. Section 6254(k) exempts from PRA disclosure information that falls within legally recognized privileges. California's Evidence Code provides that "the owner of a trade secret has a privilege to refuse to disclose the secret, and to prevent another from disclosing it, if the allowance of the privilege will not tend to conceal fraud or otherwise work injustice." Cal. Evid. C. § 1060. FOIA also exempts from disclosure "trade secrets and commercial or financial information obtained from a person and privileged or confidential." 5 U.S.C. § 552 (b)(4). Federal employees are prohibited by law from disclosing trade secrets they learn of on the job. 18 U.S.C. § 1905.
So is a brewer ensured that its secrets will remain safe when complying with the disclosure requirement for formula approval by the TTB? There are no guarantees, but chances are good that the secrets will stay secret.
There have been instances in which public policy warranted overriding the qualified privilege afforded trade secrets, thus allowing members of the public access to information disclosed to government agencies. The trade secret privilege is a conditional privilege, and so information is protected "only when to do so would not tend to conceal fraud or otherwise work injustice." Uribe v. Howie, 19 Cal. App. 3d 194, 207 (1971) (pest control spray reports did not qualify as trade secrets immune from disclosure and public policy considerations outweighed the interests of the pesticide sprayers in barring public inspection of the reports).
A "trade secret might be protected only if the interests of justice are thus best served." Id. California's Supreme Court has recognized that the state may require a party to disclose information it considers to be its trade secret, and can make that information available for public inspection, thus destroying secrecy. In State Farm Mut. Auto. Ins. Co. v. Garamendi, 32 Cal. 4th 1029, 1037 (2004), as modified (June 9, 2004), the court upheld an insurance regulation that required certain insurers to disclose a bevy of information they considered to be protectable trade secrets, and upheld the regulations allowing public inspection of that information.
Luckily, beer recipes and brewing processes do not seem to raise the same public concerns that insurance pricing and pesticide spraying do to warrant disclosure. While nothing is certain, the TTB appears to recognize the trade secret nature of this information. In a 2003 report on a Flavored Malt Beverages Study, the TTB noted that "this study examined individual formulas and production batch records furnished by brewers, it contains confidential, proprietary information that is protected from unauthorized disclosure under IRC sections 6103 and 7213, and under the Trade Secrets Act, 18 U.S.C. 1905. Thus, by law, we cannot furnish this study to the public, either on request or under the Freedom of Information Act, without pervasive redactions." 68 Fed. Reg. 14,294 (Mar. 24, 2003).
This view aligns with the United States Patent and Trademark Office's ("USPTO") position on beer formulas. While the USPTO issues patents and trademarks, and there is no formal "trade secret" application process at the USPTO, in profiling Port City® Brewing Company in Alexandria, VA, the USPTO noted: "trade secrets protect the recipes for their different beers, which employees agree to keep confidential."
If you have questions about how you might use trade secret law to help protect your unique brewing recipes and practices, start by speaking with an intellectual property attorney familiar with the microbrew industry. You can contact me or any member of our Beer, Wine and Spirits practice group.
MEDIA CONTACT
Patrick Ross, Senior Manager of Marketing & Communications
EmailP: 619.906.5740