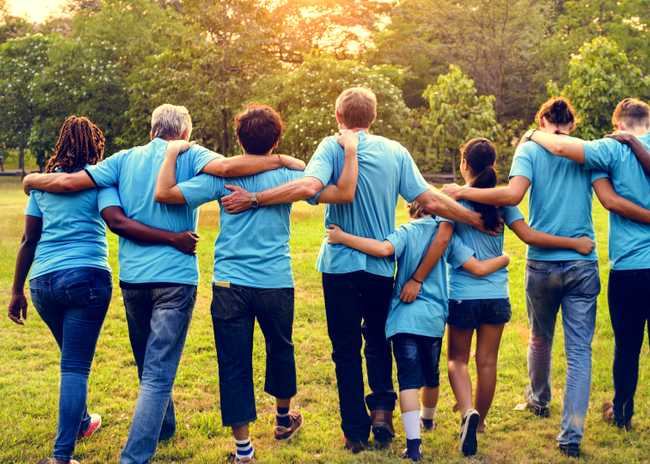 We believe in giving back.
We believe a law firm is defined by the values it embraces. Giving back to our communities through pro bono legal services and service in nonprofits is central to our value system.
Procopio's attorneys commit time to serve those less fortunate through providing pro bono legal services, focused on making a difference in people's lives.
Some of our clients include:
San Diego Volunteer Lawyer Program (SDVLP)
Casa Cornelia Law Center
Free to Thrive
Legal Aid Society of San Diego
California Innocence Project
California Lawyers for the Arts
Boys and Girls Club of Greater San Diego
And many more.
Our attorneys also serve in leadership positions in many charitable, educational, arts and cultural, and professional organizations. Procopio donates funds and provides in-kind services to more than 200 such organizations.
Some of the organizations we support include:
6 Degrees
American Arbitration Association
American Association for Justice
American Health Lawyers Association
American Inns of Court – William B. Enright Inn
Anti-Defamation League
Association for Corporate Growth
Association of Business Trial Lawyers
Association of California Water Agencies
Association of Certified Family Law Specialists
Association of Women, Water and Environment
CaliBaja BiNational MegaRegion
California Charter Schools Association
California Hospice and Palliative Care Association
California Minority Counsel Program
Canine Companions for Independence
City of San Diego
Community Health Improvement Partners
CONNECT
Consumer Attorneys of San Diego
CREW San Diego
Entrepreneurs Organization (EO)
Financial Executives International
Free to Thrive
Healthcare Compliance Association
Home Start, Inc
IFA Grupo Mexicano
Intellectual Property Owners Association
International Association of Korean Lawyers
International Bar Association
Keizai Silicon Valley
Korean-American Scientists and Engineers Association San Diego
La Jolla Playhouse
La Raza Scholarship Foundation
Lawyer-Pilots Bar Association
Lawyers Club of San Diego
Licensing Executives Society (U.S.A. and Canada), Inc.
Litigation Counsel of America
Magdalena Ecke Family YMCA
Meritas
NAIOP
NALASD
National Association of Bond Lawyers
National Association Medical Staff Services
National Bar Association
National Conflict Resolution Center
Pan Asian Lawyers of San Diego
PEERS
ProVisors
Rady Children's Hospital Foundation
Rancho Santa Fe Little League
San Diego Bankruptcy Forum
San Diego County Bar Association
San Diego County Taxpayers Association
San Diego Film Foundation Inc
San Diego Foundation for Innovation
San Diego Paralegal Association
San Diego Regional Economic Development Corporation
San Diego Rotary Club
San Diego Sport Innovators
San Diego Sport Commission
San Diego Youth Symphony and Conservatory
St. Mary Star of the Sea
The Maritime Law Association
The Risk Management Association
The State Bar of California

Tri-City Hospital Foundation Corporate Council
Whatever It Takes
"We greatly appreciate Procopio's participation in our California Inventors Assistance Program, a pro bono program established by the US Patent Office. Since 2018, the firm's talented intellectual property attorneys have generously offered their time and expertise on a pro bono basis to eligible clients. Providing indispensable support with filing patent applications for inventions in a wide range of technologies, the firm has consistently demonstrated its commitment to enthusiastic assistance for clients for whom traditional representation is otherwise out of reach." — Keegan Royal-Eisenberg, California Lawyers for the Arts
 "After years working on a shoe invention, I was worried I wouldn't be able to patent it due to budget constraints. Then Procopio took me into their pro bono program, and I felt beyond lucky. They were supportive through every step of the patent process, and they secured the best possible patent results." — Alanna Fusaro, VICE VERSA heels inventor
—
These testimonials do not constitute a guarantee of any participant's individual experience.