Federal Relief Funds Now Available to Indigenous Communities
Federal Relief Funds Now Available to Indigenous Communities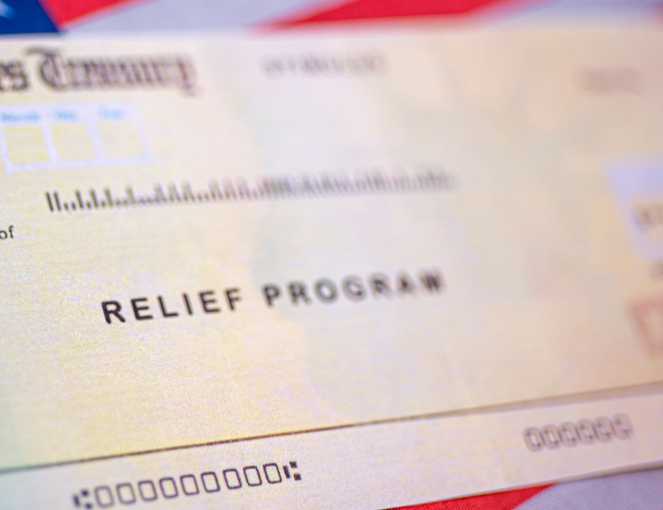 The coronavirus pandemic has wreaked significant economic damage to Indian Tribes and Native communities across the United States. Recognizing this problem, the federal government is distributing $100 million in recovery funds directly to Indigenous communities. Eligible Tribal entities can apply for funds to address a wide array of economic needs, including infrastructure, health care, and education projects.
The $100 million is part of the $3 billion that Congress has allocated for pandemic relief under the American Rescue Plan, and is being distributed by the Economic Development Administration ("EDA") through six "challenges," (i.e., "programs"), including the Indigenous Communities program. The Indigenous Communities program was created in recognition of the disproportionate health and economic impacts suffered by Indian Tribes and Native communities as a result of the coronavirus pandemic. The EDA will announce funding opportunities for all of its programs using Notices of Funding Opportunity, commonly referred to as a "NOFO."
Applications for funding from the Indigenous Communities program are now being accepted, with funds awarded on a rolling basis. The award ceiling is $5 million, and the award floor is $100,000. All funds must be obligated by September 30, 2022, but EDA "strongly advises" eligible applicants to submit complete applications by March 31, 2022. EDA will reimburse certain pre-award project costs, including the preparation of Preliminary Engineering Reports and costs accrued through environmental and historic preservation compliance.
Although Indian Tribes and Native communities may apply for any funding opportunity made available under the six EDA programs, only eligible Tribal entities may apply to receive the funding allocated to the Indigenous Communities program. Additionally, the funding available under the Indigenous Communities program may be awarded to eligible Tribal entities in support of a wider range of projects than otherwise available under the remaining five EDA programs.
Eligible entities for the Indigenous Communities program funding must fall within the EDA regulation definition of "Indian Tribe," or must be organized as a public or private non-profit organization or association serving Native Hawaiians, Native Pacific Islanders of Guam, American Samoa, the Commonwealth of the Northern Mariana Islands, the Republic of the Marshall Islands, the Federated States of Micronesia, or the Republic of Palau. EDA regulations currently define "Indian Tribe" to include the following: "an entity on the list of recognized tribes published pursuant to the Federally recognized Indian Tribe List Act of 1994"; any "Alaska Native Village or Regional Corporation" as defined by statute; the "governing body of an Indian Tribe"; an "Indian corporation (restricted to Indians)"; an "Indian authority"; and any "other non-profit Indian tribal organization or entity[,] provided that the Indian tribal organization, corporation, or entity is wholly owned by, and established for the benefit of, the Indian Tribe or Alaska Native Village."
Notably, the EDA recently extended funding eligibility to for-profit Tribal entities that are "wholly owned by, and established exclusively for the benefit of, a Tribe." This regulatory amendment is represented in the definition of "Indian Tribe" listed above. Contrary to typical corporate structures, for-profit Tribal entities—including but not limited to Tribal corporations, Section 17 corporations, state-chartered corporations, and limited liability corporations—generate revenue for Indian Tribes and Native communities so they may provide essential government services to their people. EDA will verify a for-profit Tribal entity's "wholly owned" status on a case-by-case basis "through a review of articles of incorporation, business charters, and other formation documents," but "will also look to other sources, as needed." The decision by EDA—to include for-profit Tribal entities as eligible for funding under the Indigenous Communities program—represents a positive step toward recognition that for-profit Tribal entities play an important role in long-term economic development for Indian Tribes and Native communities.
A wide-ranging array of projects prove eligible to receive Indigenous Communities program funding, including projects involving foundational economic infrastructure (e.g., broadband internet, energy development, roads, water, and wastewater management), vocational and higher education facilities, community health facilities, non-construction projects to provide technical assistance in support of business development, entrepreneurship assistance, economic development planning, rural prosperity, and workforce training in Indigenous communities. The funding is not available for use toward projects that directly support casinos, or in response to requests for lost revenue.
It should be noted that this funding is intended to assist Indian Tribes and other Native communities with recovering from the ravaging economic and health effects of the coronavirus pandemic. However, even before the onset of COVID-19, Indigenous communities faced a number of obstacles to economic development, resulting in a lack of available remunerative business opportunities for these communities and their membership. The coronavirus pandemic compounded these economic setbacks at a disproportionate rate, resulting in an even greater need for individualized funding opportunities, designed to meet the varying needs of each unique Native community. Hopefully, this funding will provide a jumpstart to some Native communities, residing in both urban and rural settings, in developing projects that help lead to long-term economic stability and job growth.
The Indigenous Communities program urges interested parties to take the following steps in applying:
More information is available at the American Rescue Plan Indigenous Communities program website.
Procopio's Native American Law attorneys stand ready to provide more information and assistance with this program and other economic recovery efforts.
MEDIA CONTACT
Patrick Ross, Senior Manager of Marketing & Communications
EmailP: 619.906.5740